Yey Friday!
We have been busy, me going back to a bit of work and him going back to school
and he did a confession with our priest Father Kevin last Wednesday too.
He was really scared because he has got nothing to confess but in the end he got one and he managed to do the confession properly.
He was really proud of doing it.

As school run is not that cold we decided to have a small pitstop at the beach. I can tell he misses it and the birds just follows us.
Wishing he will drop some crumbs. The beach is surreal as its foggy.

Its not too dark too so I asked if he can stay put so that I can take a photo of his eye and he just started moving and laughing while I shoot.
I have gazzillion of blurry photos. Why do kids move more when you ask them to stay still???!!!

I cant believe that its almost middle of January! Isnt it just yesteday that we started 2018?
Life is slow at the moment but I am trying to enjoy it. It was a busy November and December for me last year talking to a lot of people and telling them my story and asking for help. Its draining and so I will enjoy this slow start of 2018 with the boy who wouldnt stay still.






January is my word of the week. Linking to the lovely ladies from the following blogs:

Just to balance things out in my blog (I have to admit I always post depressing post) here is my son who is my eternal sunshine.
I am so thankful that we live near the Weston Museum and happy that its free to enter!
We can always browse on history and stories of the place we now call home.
We also have this story that we are working on in our head that we started when we went before.
A time travelling story.
The museum have old photos of how it was at Weston and we just started weaving a story about a boy who went back in time.
An idea that we have forgotten until we went back. While we are browsing at the visual art section my son touch one of the painting and I said what if thats the way to go back in time. You touching the painting and it just suck you in!
His face lighted up and said what if that boy in the painting is actually me and the lady with him is you!
Story developing hehe.
The continuation of that story will come when we go back again. I cant wait!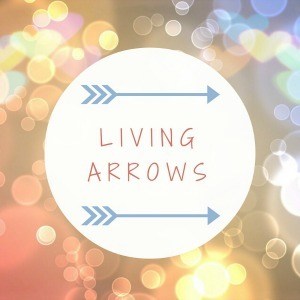 Life imitates Art far more than Art imitates Life
- Oscar Wilde
I have seen this series before. I kept on getting back. The premise of the story hit close to home. Literally. It is about Ivy Moxam. A girl kidnapped at a child and who only escaped her captor 13 years after. 13 long years. She is there inside his captor's house being controlled. (Spoiler) At some point of her kidnapping she was seen outside of her captor's house. Not tied but walking with him, almost looking like she has a relationship with him.
The police has questioned her and doubted her. They say its stockholm syndrome.
Why only escape now if she has a chance before?
I remember a story about an elephant in the circus. If you tie an elephant since childhood it wont escape anymore even if you just tie it losely in the end.
Because in the elephant's head he is tied. Even if the shackles thats holding him is not as strong.
So where am I going with this?
I really dont know to be honest. But everytime I watched this series I just feel like I can understand Ivy. Like at some point in the series I am her and she is me. No one understand her and no one knows what she has been through. She escaped and yet she is not getting that much support and she is being doubted by the people who is suppose to be the one helping her.
In the end she manage to really
escape him
. It was a sweet moment.
You can see her tired but you can also see the relief in her face that its over. The control is over.
Fiction I know but is it really? A lot of women right about now is being controlled by their captors. In 13 it is Mike White but sometimes their names are husbands, partners, lovers, relatives, hollywood executives, directors. And those ladies are not boxed or caged and yet being controlled, being tied down.
At the moment for me personally I am tired, I know you are too if you have been reading my blog for years. I have been through so much especially since November last year and yet I am still here where I am trying to get out of. The invisible shackle that is holding me is money. Universal credit is not kind to the likes of me. In my head if only I can sell I dont know my kidney or something I can finally have the money to get out of here. I would do that I would just to get out of here. My case you see is not high risk they said. I realized that there is such a thing as less harmful abuse. And when you are typecast into that category help is harder to get. Charity will push you aside. Police will probably wait till there is blood. And in the end you can not really depend on the institution that you thought will pull you out of the dark. You can only depend on yourself. And when you dont have money you can not really go anywhere else. So that puts me into square one. That is my life a dizzying circle.
If you can guess why the blog post's title is 7 you understand my plight.








It was a windy but the energy level of this one needs to be exhausted so we went out in the cold night.
And he did use his extra energy jumping up and down everywhere. The park where we visited is empty.
Usually there are bikers and skateboarders there. But tonight althe space si his and his alone.




And since he is moving so much its so hard to get a decent shot of him. I have tons of photos and only few are clear.
In no time he asked me to remove some of his layers.
But its different with me as no matter how much I walk I seem to get colder by the minute so we would sneak inside the shops for free heater!
And for him to tinker around.




and when my hands can move again, were out again =P




So many things have changed with him in the last months that we are not blogging. He is now 7-1/2 and I am teaching him about consent.
A hard subject to teach to a child especially when sometimes I need to say no to his choices as they are still a child's choice.
Or even harder when he sees my choice or decisions not being respected by his father.
But on things that I know that would matter a lot, I give him the platform to choose and decide.
All of the photos that I am posting here now gets permission from him first. These are the ones that he is willing to share tonight.
There are some wacky ones but he said its only for us to look at and I respect that.




Look at this serious wee bit mucky face shot! Where have my baby gone?!!!

So I really need to enjoy moments like this as he is growing up so fast. And that is what I am doing a lot more of lately:
enjoying walks and ordinary moments while trying to teach him about how to respect people's choices starting with respecting his.
Belated merry Christmas.





consent is my word of the week.


I have 2 gifts under our Christmas tree. Both for my son Sebastian given by lovely friends who remembered that I might not have money to buy gifts. It such a relief that they remember him this season. He is such a fine boy and he really deserve something.
Yesterday we saw another friend who bought him Barry.
They are inseparable since and Barry was always game in playing rough.
Though he got a bit dusty I can assure you that he is a new fave and is loved so much.
I also got a lot of invitation during the Christmas season from people who cares about us being alone and we did say yes to some of them.
Parts of me bleed because I cant really buy the gifts the my son wants. Nintendo Switch is just too much hehe.
And seeing on social media how much other kids have under their tree makes me jealous. I even saw one that has mountains of gifts that the you cant even see the tree anymore. Nothing wrong with that of course. I would have done the same given the resources needed.
If theres one things that I know is that poverty is more obvious during the Christmas season.
BUT people are more generous. People look after their friends. And that just makes me thankful.
Getting those hang in there messages when I feel like my world is ending. Getting those hugs virtual or otherwise.
Getting free food and sweets and chocolates (LOTS!).
Being remembered. Being supported.
Being asked what we need. Being asked how I am.
Being welcomed in their homes if ever we feel lonely and alone is just the best things that I can receive.
The best gift that my son and I can have.
I am poor but I am rich with friends and people who care. I dont derserve such generosity but you guys give it to me nonetheless.