He is so obsessed with signs and seeing something as quirky as this wet floor signs makes him so over the moon!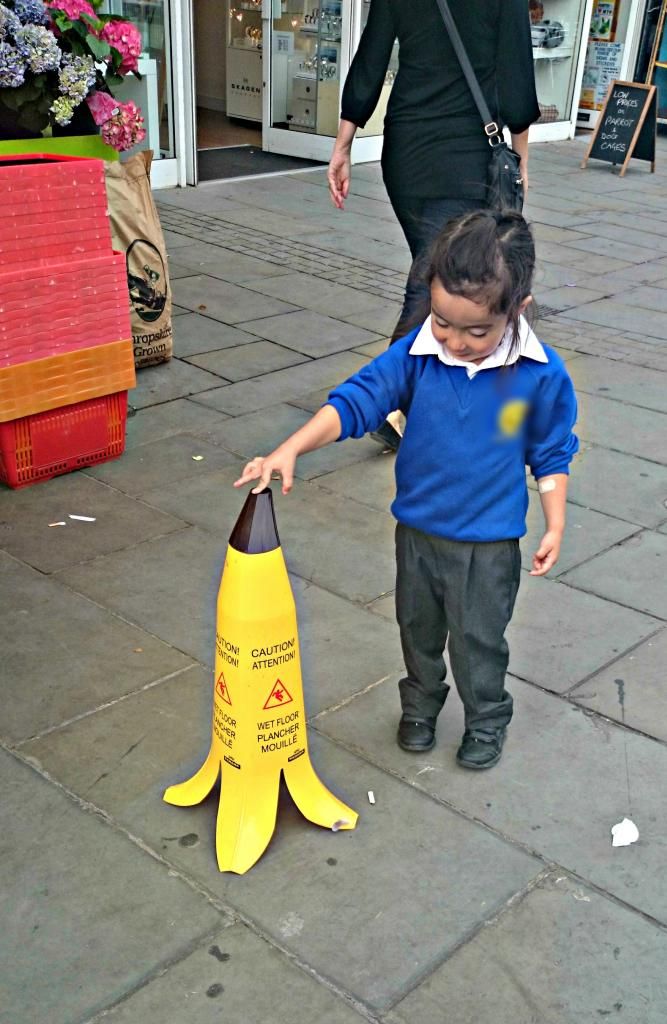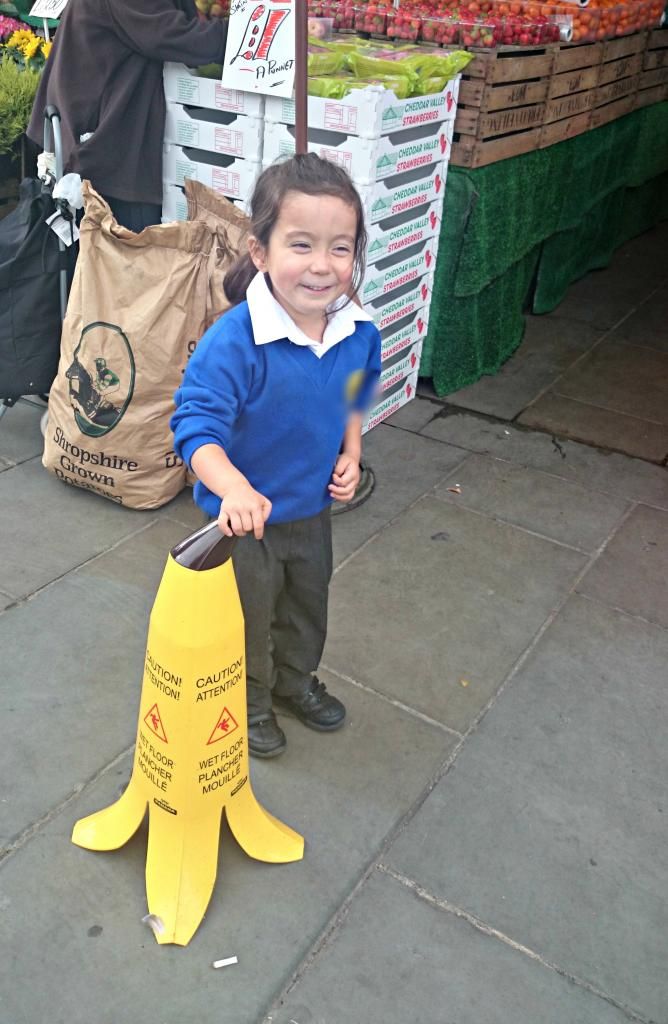 joining in for:

#alphabetphoto





First day of school is scary. First day of big school for my 4 year old is scarier not only to my son but to me as well. We woke up early as our call time in school is 8.45. Way early. Before this my son wakes up 8! So the first day of school is a shock to my system esp when we slept late the bight before because we are doing a last minute shopping od the stuff that we suddenly need.

So the day itself. We wake up. We are all sluggish. Took so much time for my son to get dressed. He is half asleep and half awake.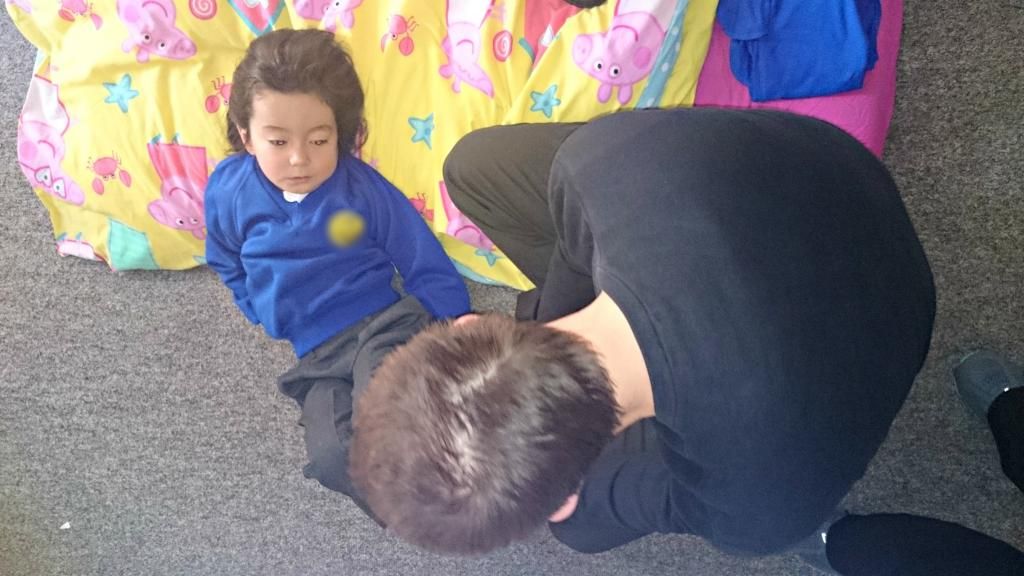 Needless to say that we are running late. On the first day of school! And I need to prepare breakfast??!! I took a pack of Belvita breakfast biscuits and gave it to him.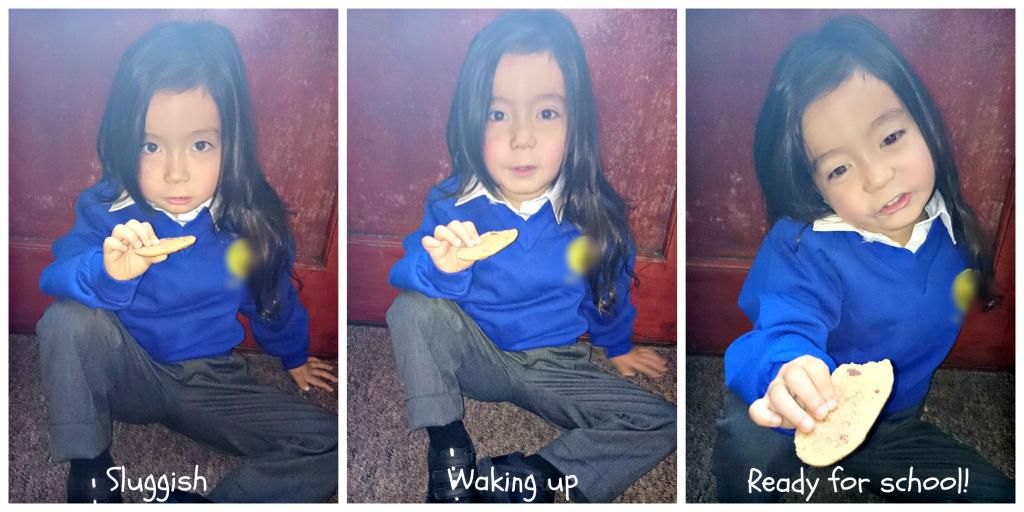 From sluggish he slowly wake up and perked up and even played helicopter with his biscuit! And off we went to school. A 20minutes walk from our house. We are really really running late few steps away from the school gate so we did a jog instead of just walking and we did it! In the nick of time. His classmates are lined up slowly walking towards their classroom! And he run to the last kid to join them.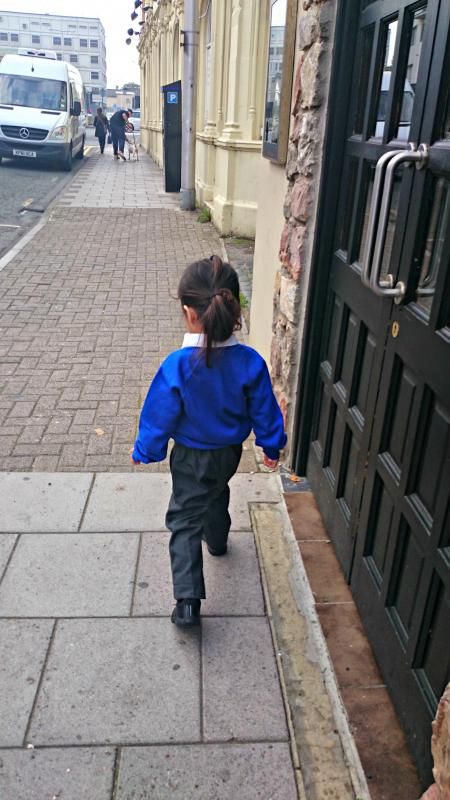 WE DID IT!

In the nick of time! Saved by the bell!

And when I went back to pick him up during mid day I have this worry that he will be very weak. But he still have the energy to walk back and we went to the library and then home where he played non stop! I am so glad that we always have a stock of Belvita in our cupboard. My husband & my son's fave who saved our first day of school. A real morning saviour! My #MorningWin giver.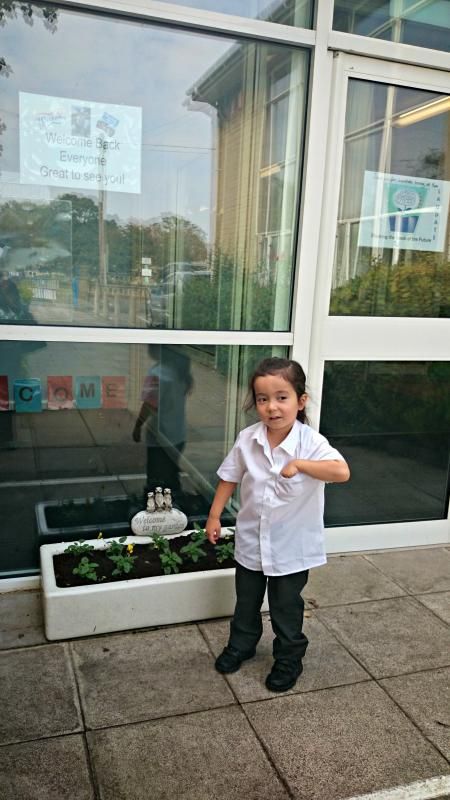 This post is an entry for #MorningWin Linky Challenge sponsored by belVita Breakfast. Learn more at http://bit.ly/belVitaUK




'Look Merlinda faucet!!!!!'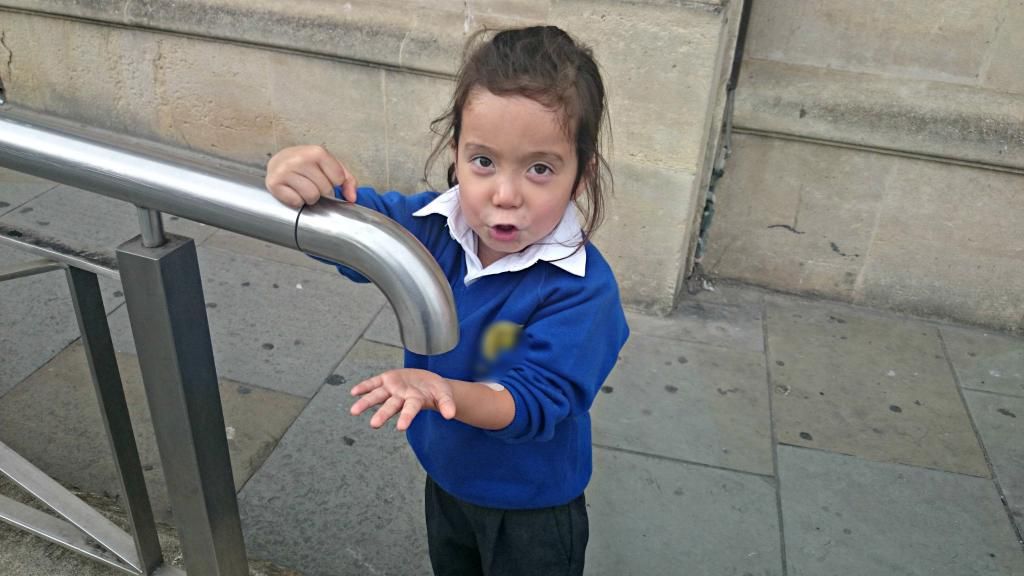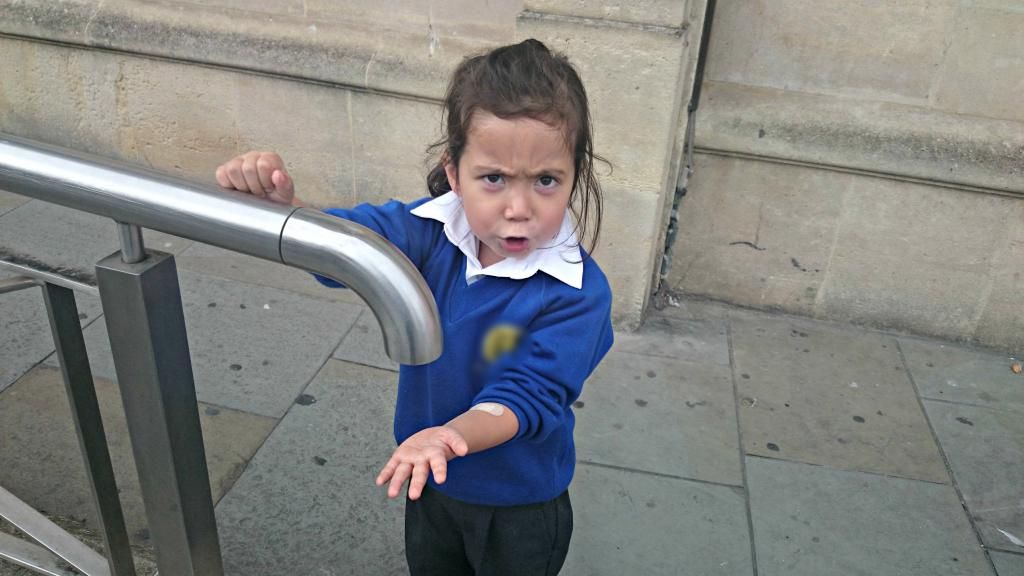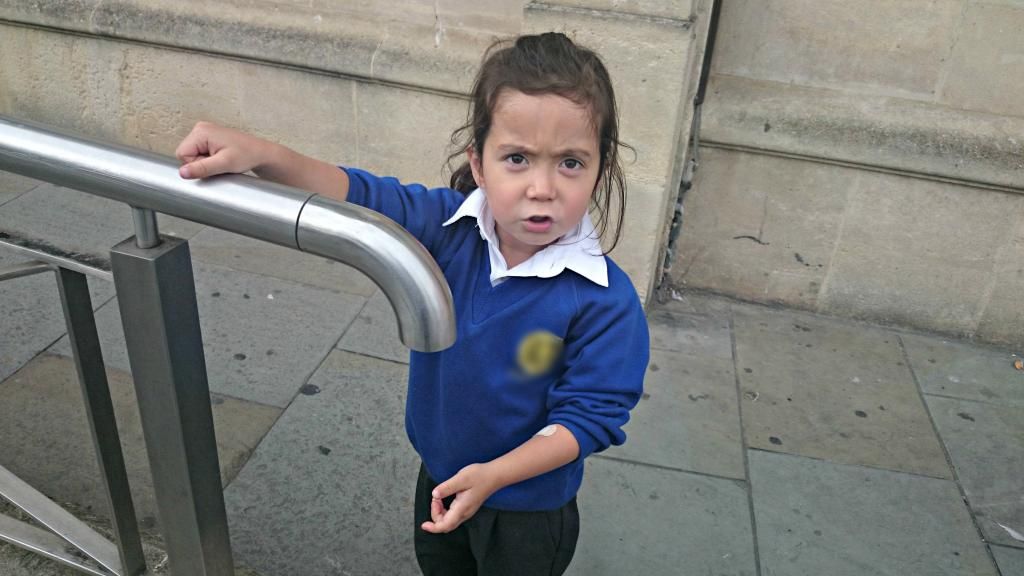 Doing our school run is always fun with my son! It is a long walk for his little legs but he manages to do it with a little help from the distraction along the way! Traffic signs, cars, grafitti, seagulls and this a faucet at the end of the rail.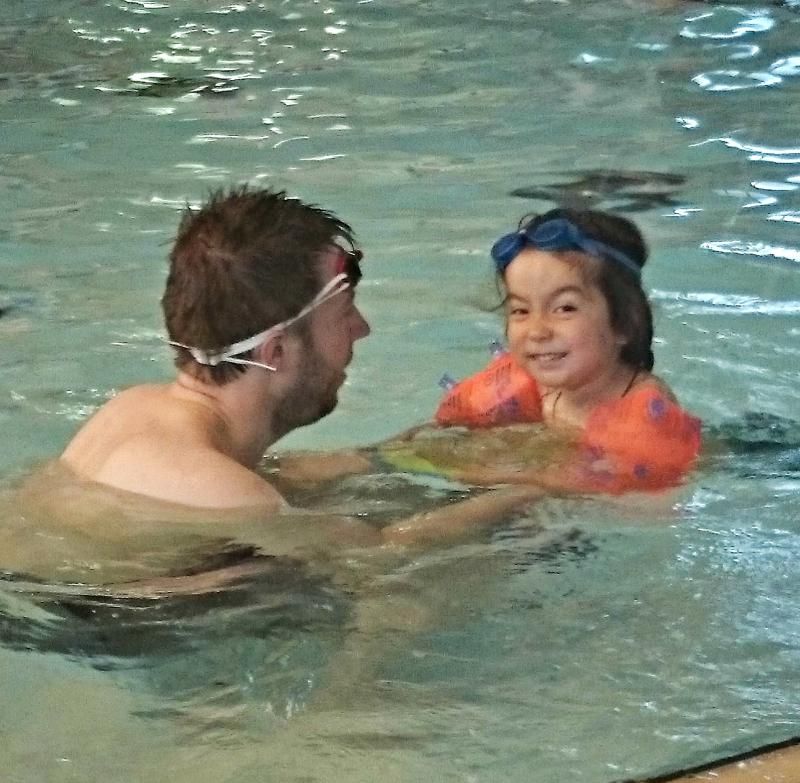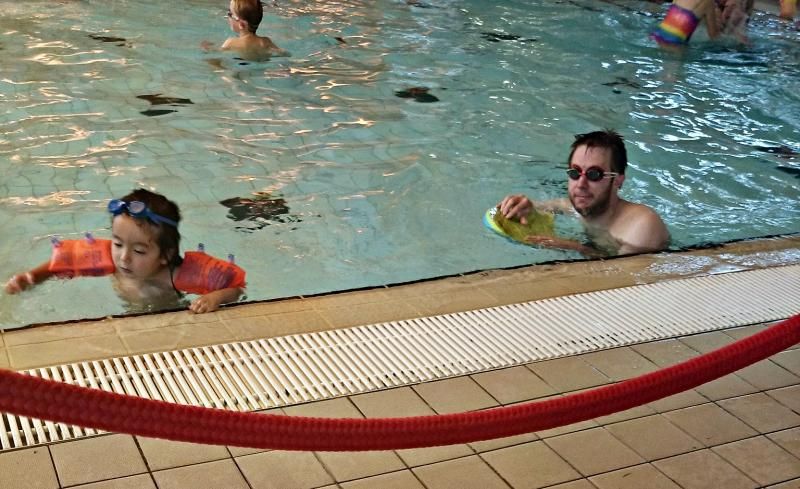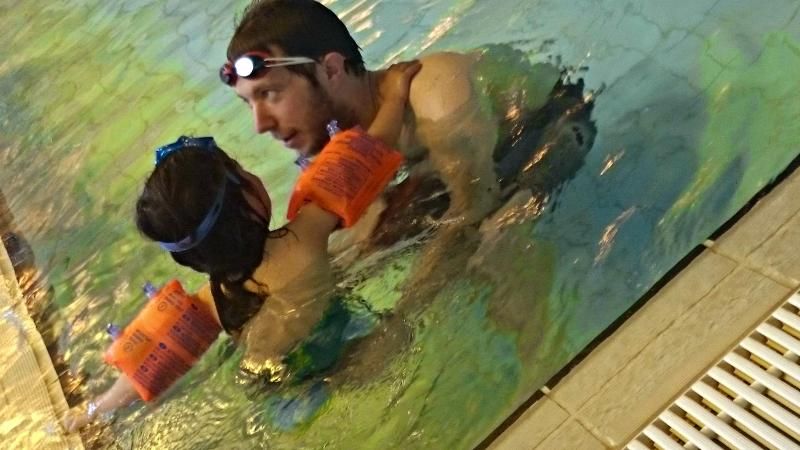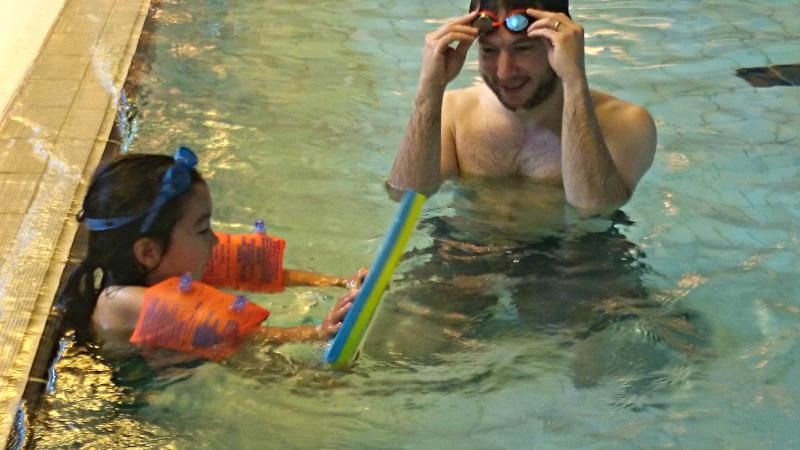 They usually go swimming just them but my son invited me to see how he is now floating using the paddle board. It is always nice to see them bond and as always I am so proud of their realtionship as father and son.
*I am sorry that its all pool corner shot. I am trying to not get photos of the other children.
Bake Happy
. When I started with this one there are so many things that went wrong but I just move forward and I got the meringue cooked. I stored it in a container with a tight cover and did the icing the next day (this morning).
I have to agree that this one is special and needs a lot of ingredient. I was originally planning on doing this for my birthday (Sept. 14) but was too busy so lets call this after birthday treat!
I only used half of the ingredients specified as I leeway for when I make a mistake (which thank goodness I did not). As a newbie (trying to be) baker I realized how hard it is to bake when you dont have the proper equipment. I have improvised in so many parts. And before I can even finish the icing my food processor whisking adaptor stopped working, leaving me with a half ready icing. The icing should be smooth as velvet and what I have is like buttercream icing. I gave up and just used what I have. It still worked a bit but not as lush as when the icing is fully whisked. Here it is ladies and gentlemen > Sans Rival Cupcake as my last entry for #BettaBakeOff



------------------------------------------------------------------------

Ingredients:

For Meringue

2/3 cup - Egg whites (About 4 eggs)
1 tsp - Egg White Powder (Dr. Oetker has one available in baking section of supermarkets)
1/4 tsp - Cream of Tartar
2 tbsp - Caster Sugar
2/3 cup - Caster Sugar
2/3 cup - Ground Almonds
1/4 cup - Caster Sugar
2/3 cup - Chopped Cashew Nuts (Plus some more for decoration)
1/4 Cup - Plain Flour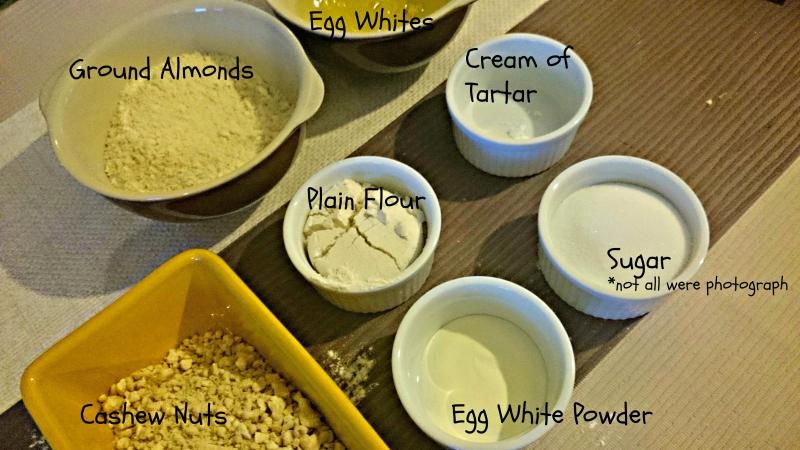 For the Icing

1 cup plus 2 tablespoon sugar
3/4 cup water
14 egg yolks
2 1/2 cups unsalted butter
1 tsp vanilla extract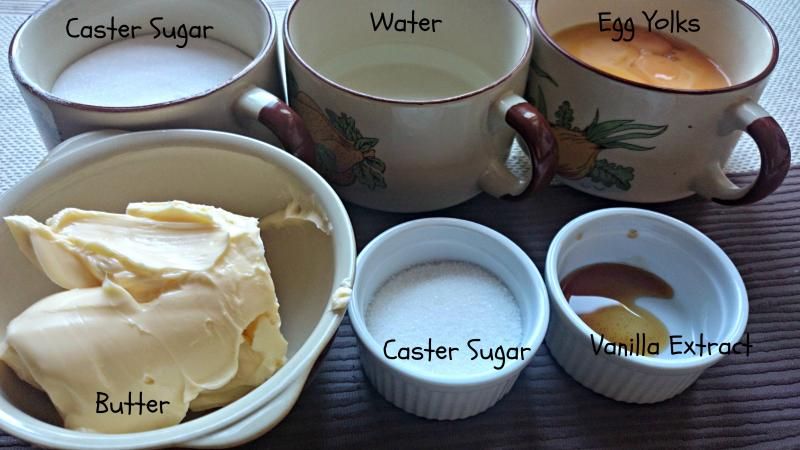 Procedure:
For Meringue


Add egg whites, egg white powder and cream of tartar together and whisked in high.


When frotty add 2tbsp of caster sugar and whisked on high mode again.


When the egg whites on a soft peak state turn the dial to slow and add the 2/3cup of caster sugar gradually ( I did mine 1tbsp at a time) till it reached stiff peak state.


Mix the ground almond and 1/4cup sugar. Add to the egg mixture and fold in.


Mix the cashew nuts and plain flout together. Add to the egg white mixture and fold in.


Put the egg white mixture in a piping bag and pipe in cupcakes liners. I dont have big enough tip (the chopped cashews always clog the tip) so I just used the piping bag without tip.


Bake at 120C for 45minutes of till the meringue is ready.


Set aside




*You can prepare the meringue early and store overnight as long as you put it in a sealed plastic container.
**You can also used baking tray, lined with baking paper and pipe in the meringue mixture. I used the cupcake liners as I am still not good with piping and cant get a proper circle.





For the Icing

The most critical part of the icing is getting the right temperature of the sugar before you put it to the whisking egg yolk otherwise the icing wont set.



Mix the sugar and water together and boil. Use your candy sugar thermometer. When the thermometer reached 220F start mixing the egg yolks already. Stay with your boiling syrup.


When the syrup reached 240F pour it to the still whisking processor continously but slowly.


Cool down.


After cooling, put it back to the processor and slowly (in small pieces) add the butter.


When the icing is velvety it is ready for piping.


Add in piping bag.


To assemble your Sans RIval, add meringue then icing. Then add another meringue and icing. Repeat this till you reach the edge of your cupcake liner. Then cover with icing. Add chopped cashew nuts and serve!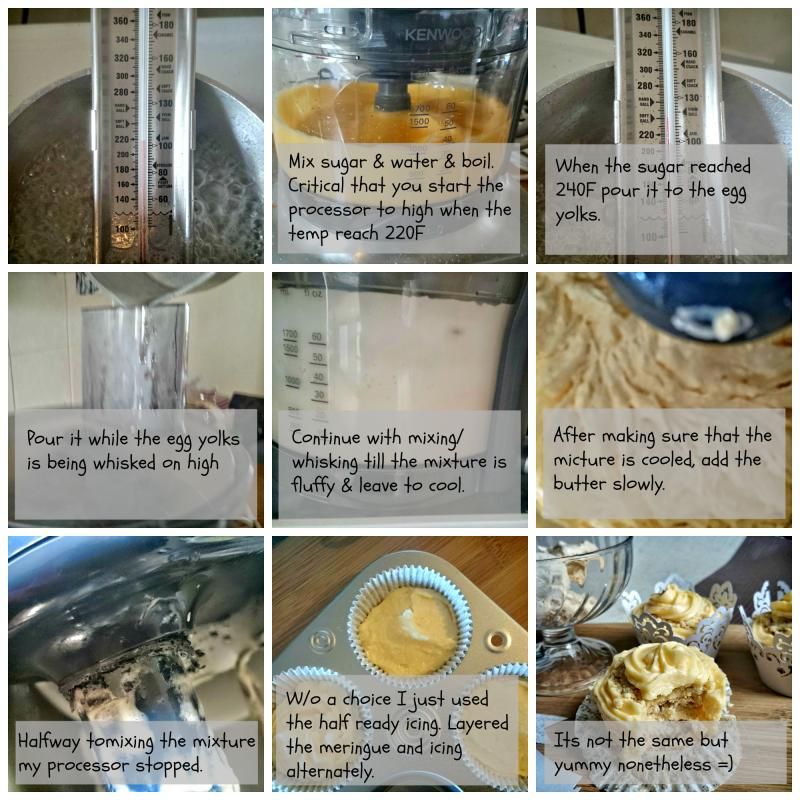 Again excuse me if my icing is not velvety smooth and soft as my processor gave up on me. I was really really excited to bake this project but I am having a mercury retrograde moment. The cupcake is still yummy and rich in flavor. And my husband and son loves it a lot!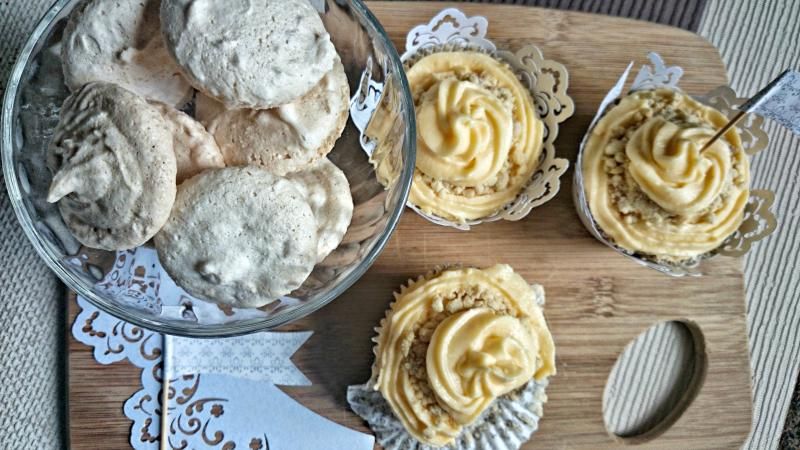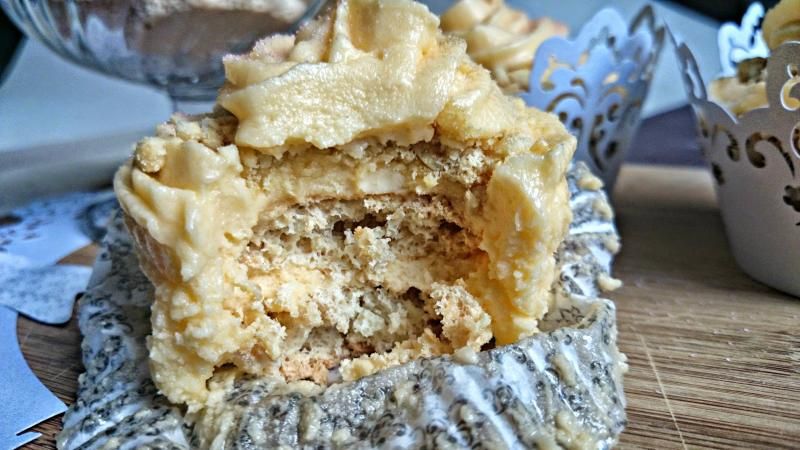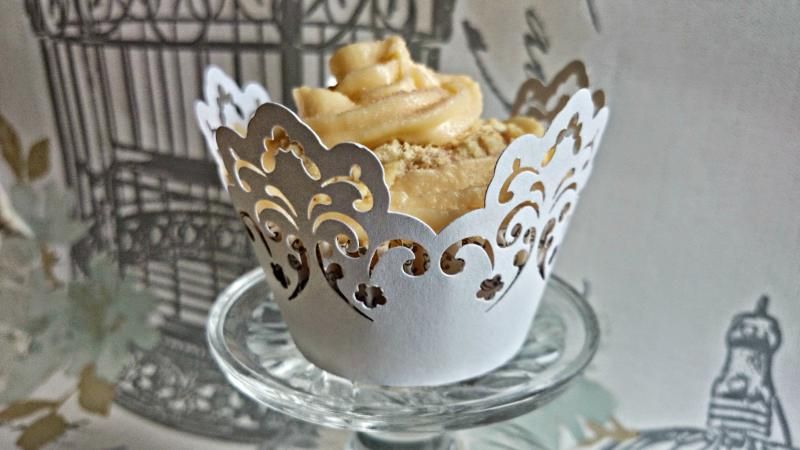 xx


Today is the start of National Cupcake Week (15-27 September) and Betta Living launched this Creative Cupcake Recipe Competition. For my last entry I am going to prepare Sans RIval Cupcake. I got the recipe from my fave Blog >

Today is my birthday! And this is the bestest gift that I received ever, my son.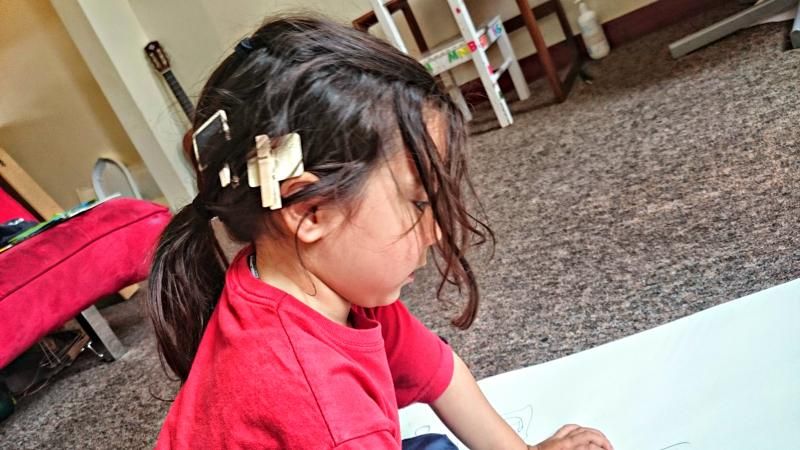 xx





He is like a kid in a toy shop! Oh wait he is a kid in a toy shop =P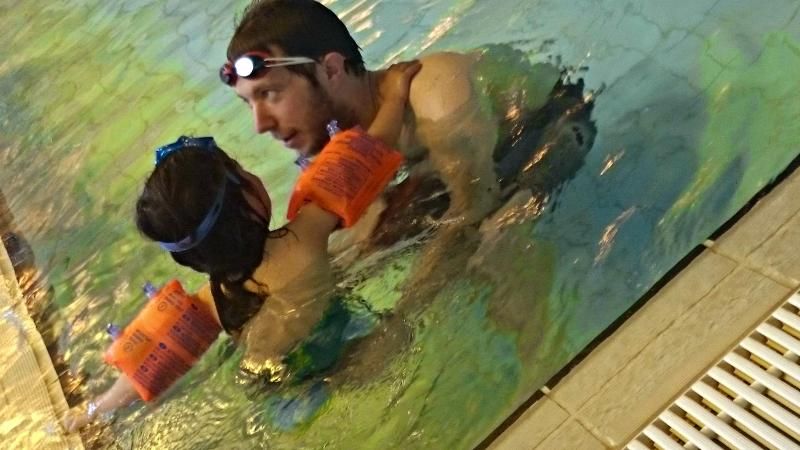 He really love the water and they went swimming last Wednesday night and went to end to end with his paddle board. Something my son had never done before. My son was so porud of this that he asked me to watch him and we did go to the leisure center again for this.

We expect it to be busy as it was a Saturday but this today is especially busy. What surprises me is that there are so many Granddad with their grand children either in the pool or at the sides with me watching them.

I think that I have commented in alot of other blogs that I am so envious of family, of kids that can spend their days with their grandparents. My son can't with my parents. And I think for the very first time more than watching my son show off I am watching the granddads swim with their grandsons.

I always have a notebook and pen with me in my massive Mommy bag (with the wet tissue, dry tissue, spf and etc). Took it out and started writing an idea for a blog post. What started as an idea turned out to be a long letter, post. The whole post. I was crying while writing it and might have made the people around me worry or wonder what is going on with me, inside my weird head.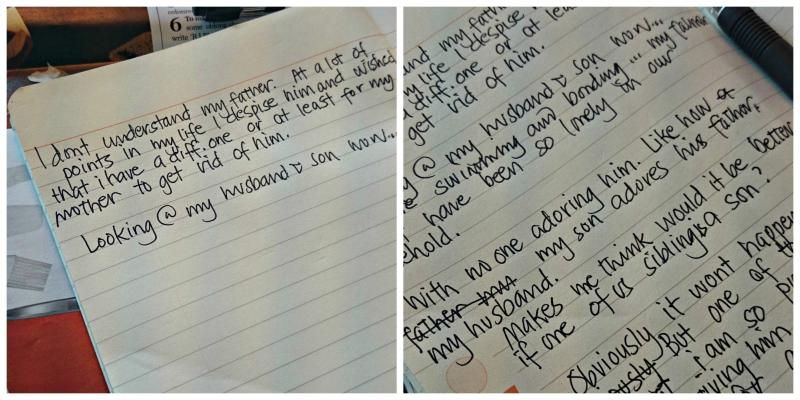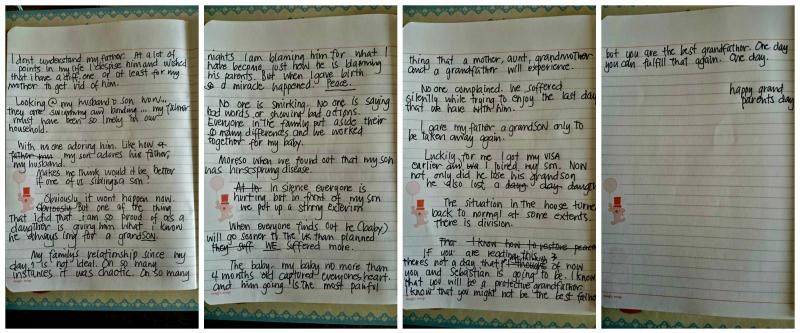 Here's what is in those pages:

I dont understand my father. at a lot of points in my life I despise him and wished that I have a different one (someone less complicated) or at least for my mother to leave him.

Looking at my husband and son now. Swimming and bonding. My father must have been really really lonely and out of place in our household. Us 3 girls and him the lone guy.

With no one adoring him. Like how my son adores my husband, his father. Makes me think would it be better if one of us sibling is a son?

Obviously it wont happen. But one of the best thing that I did as a daughter is to give him what he probably always long for. A grandchild. A grandSON.

My family's relationship since I can remember si not ideal. On so many instances it is chaotic. On so many night I am blaming him for what I have become just as how he is blaming his parents for what he is.

When I gave birth a miracle happened. Peace becomes of us.

Everyone is tolerating everyone. Every member of my family put aside their differences and we worked together for my baby.

Moreso when we found out that my son had hirschsprung disease.

In silence everyone is hurting but in front of my son we put up a happy and strong exterior.

When everyone found out that my son needs to go in the UK earlier than planned we suffered more. Out little baby who is a constant source of our joy (no matter how loud he cries) is going away and is never going back.

Our baby, my son, no more than 4 months old captured everyone's heart and him going away is the most painful that we (a mother, an aunt, a grandmother and a grandfather ) are going to exprerience yet.

No one complained though. We suffered silently while trying to enjoy the last days that we have with him.

I gave my father a grandson only to be taken away just when he is enjoying that new role.

Luckily for me I got my VISA a week after he left and I can finally see him againa nd follow him. Now not only did my father lost a grandson he also lost a daughter.

I dont know what the situation is in there now but I know that it probably went back to normal. Normal meaning divisions went back.

Tatay, if you are reading this... there's not a day that I am not thinking of how you and Sebastian is going to be when you are together. I know that you are going to be a protective grandgfather. I know that you might not be the best father for me then, you are going to be the bestest grandfather to my son now.

One day it is going to happen.

One day.

xx



*Lolo is tagalog word for Grandfather.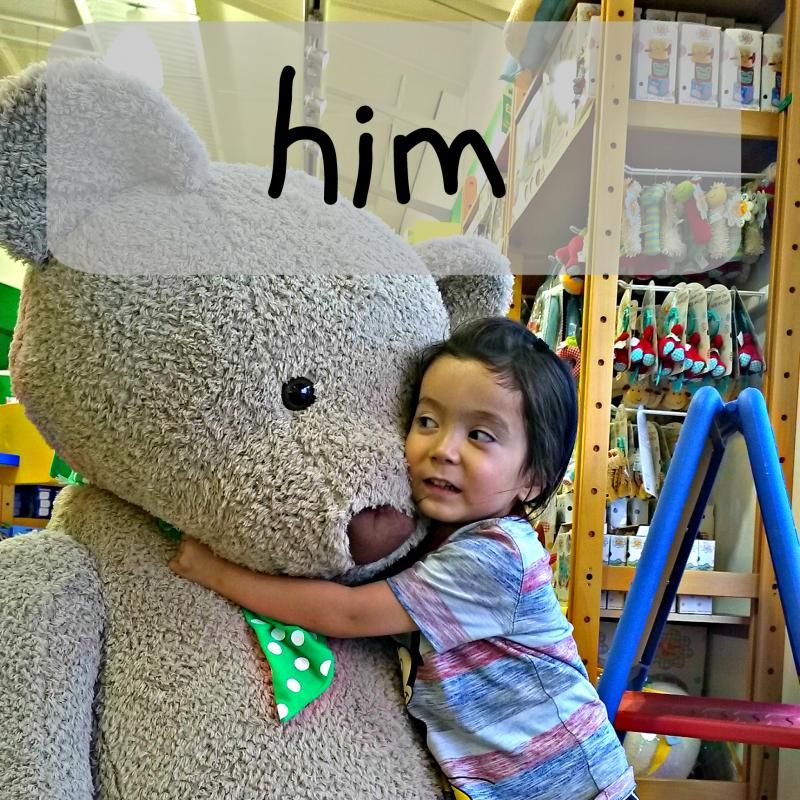 My son Sebastian of course is always our top priority in the family. Moreso this week when he started in a big kid school. We are very busy with him. We are trying to start a new routine. Him starting in a new environment is hard. He looks to be adjusting well but this might be very very overwhelming (it is to me) at the same time so it is of course nice for us parents to be with him in every step till he is really adjusted. The school is also slowly trying to introduce formal learning to my son. He has the whole September to adjust attending school with half of his original class. We will start whole day of class with the other half of the students this October. I believe that this system is the best for young children which made me appreciate his school more.
So many more things that we need to do and start and I am so glad that he is cooperating and seems to be enjoying these changes. Makes things wee bit easy for everyone especially me.
Since he ruled my world this week, HIM will be my word of the week.



I always love the combination of sweet and salty. Together they are heavenly! Like dipping your Mc Donalds french fries to your chocolate sundae! Yummy! I always wanted to do this but doesnt have time last summer. Now that the little one is in school I was given few hours to bake. I am starting to do the bakes that I want to try starting with the Brazo De Mercedez. This is my next baking bucket list and I am so happy with the outcome and my husband loves eating it! What better way to gauge how good it is =P

--------------------------------------------------------------------------------------------------




Ingredients



For the Cupcakes:



200g Caster Sugar


200g Self Raising Flour


200g Butter, softened


2 Eggs


1/2tsp Vanilla Extract


3tbsp Milk


1/3cup Bacon Bits


1tbsp Maple Syrup




For Frosting:



1/2cup Butter softened


1cup Comfectioners Sugar / Icing Sugar


1/2tsp Vanilla Extract


1/2tbsp Millk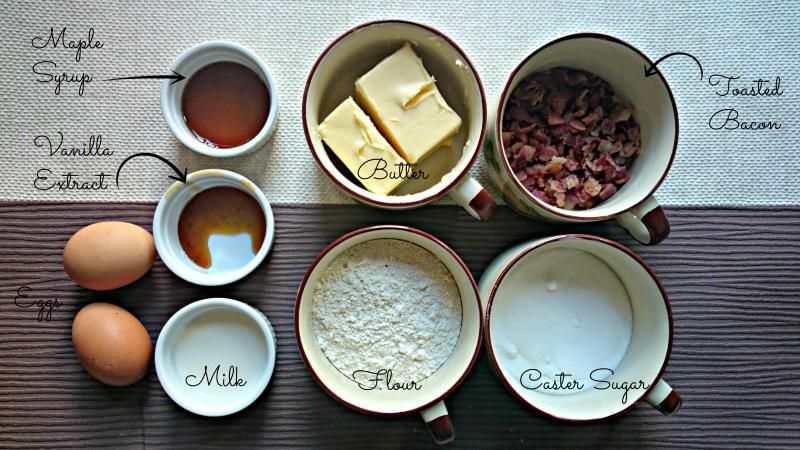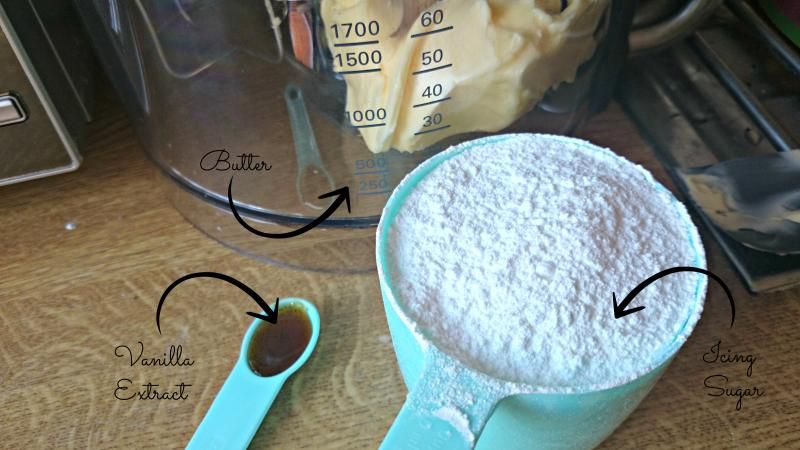 Procedure



Pre-heat oven to 180C and put liner in your cupcake/muffin case/s.

For The Cupcake:



Mix the butter and caster sugar till its fluffy.


Add the vanilla and egg. Add egg one at a time.


Add the flour.


Add the milk.


Add the bacon bits and syrup and mix some more till the bacon bits are spread evenly.


Add in your liners and bake for 15-18minutes.


Remove from the oven and leave for few minutes in the muffin/cupcake mould/case.


Afterwards put on arack to cool completely.



For The Buttercream Frosting:



Soften the butter.


Add the vanilla extract and sugar.


Add milk to thin the mixture.


Pipe on the cupcakes once the cooled and add some bacon bits and maple syrup on top.


SERVE!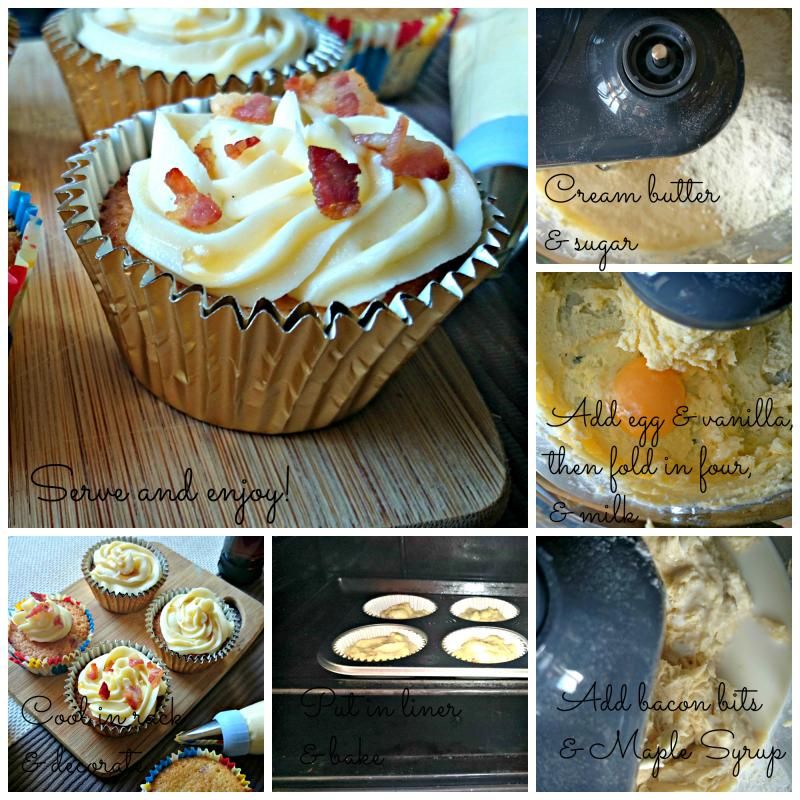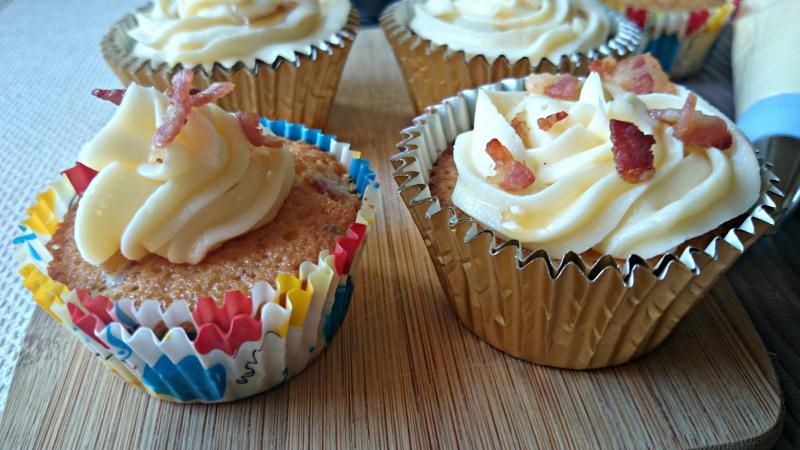 xx

This is an entry to Betta Living and Tots100 BETTA BAKE OFF Competition.