In my country if you are working you can get a mandatory payment in addition to your salary in December (or earlier) and its called 13th month pay. This will help with the Christmas spending. A lot of times I get would buy something major like a TV, or an expensive gadget or an appliance that I want but is too expensive for a normal month. I also have lots of godchildren that are expecting something little when they visit me.

In here we dont get anything. And well I am jobless.

Its been really hard for us lately and when cold months would arrive we have to scrimp some more and theres no more budget for Christmas.

And at times I am thinking if I ignore it, if I dont acknowledge it it wont bother me.

But its hard. When I read other blogs its there. When I do school run I can see flyers and posters even in my son's school. Christmas is coming.

And when we went to the mall to relax ( and not buy anything) its there. The massive Christmas decoration. The pretty lights, the bright balls, the red coffee paper cups and the festive air.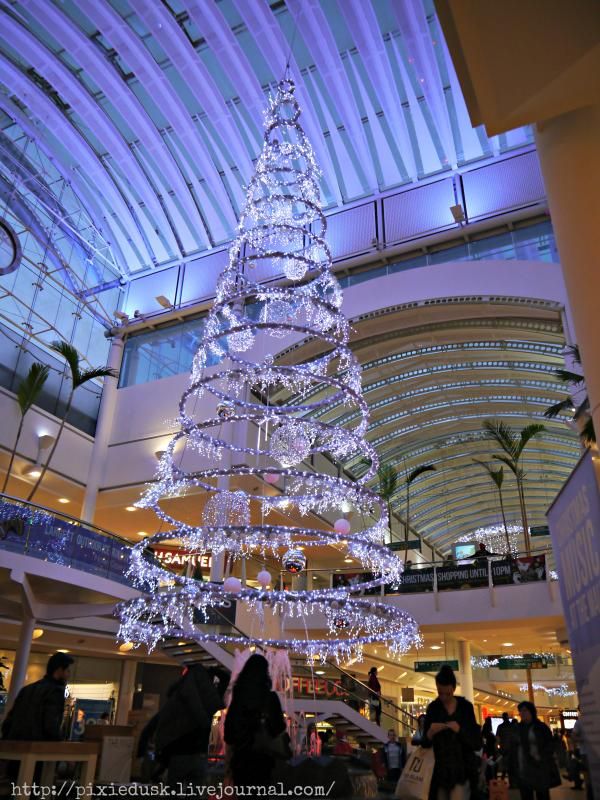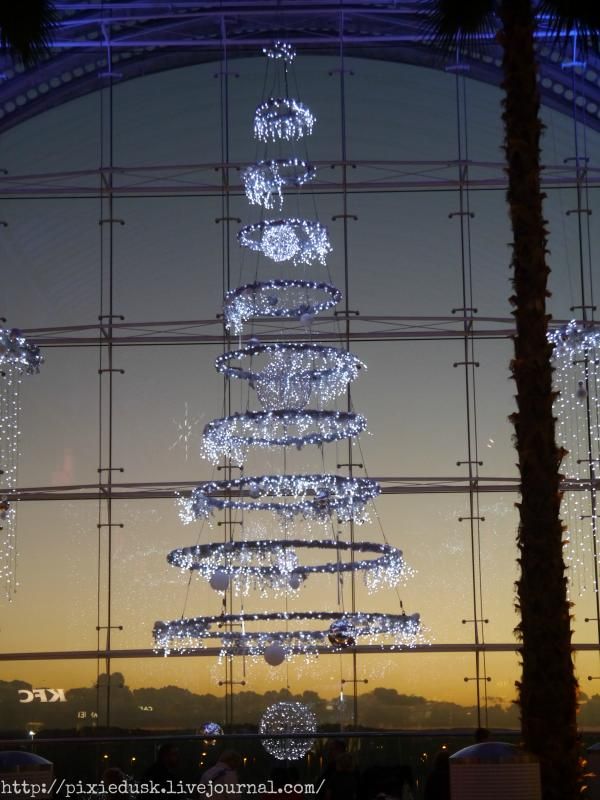 This is my son's 4th Christmas on earth. Since his 1st Christmas I have nothing for him. As I am jobless and I cant really ask for money from anyone when I know that money is scarce during these times hence I never had a chance to buy and give him any gift.

He saw this in the mall. You know that penguin in the ads. He loves it. We have to literally drag him out of there. Out of Monty.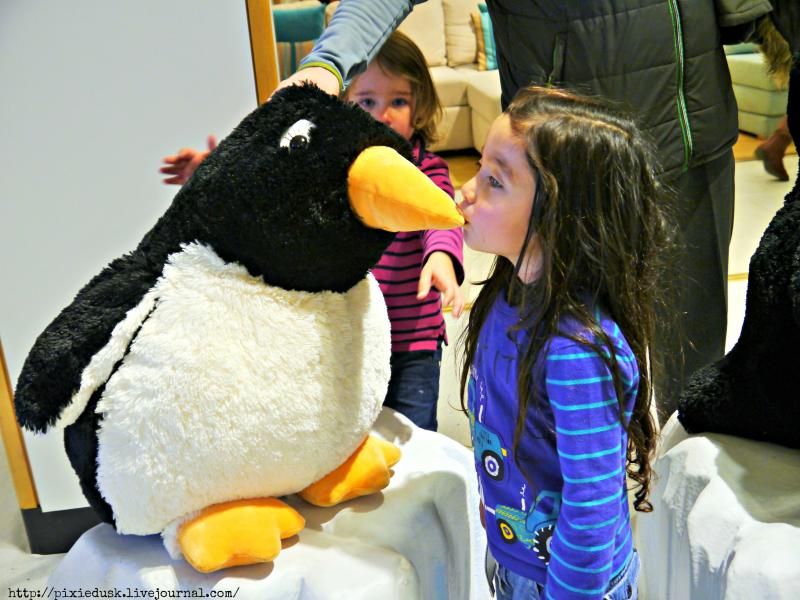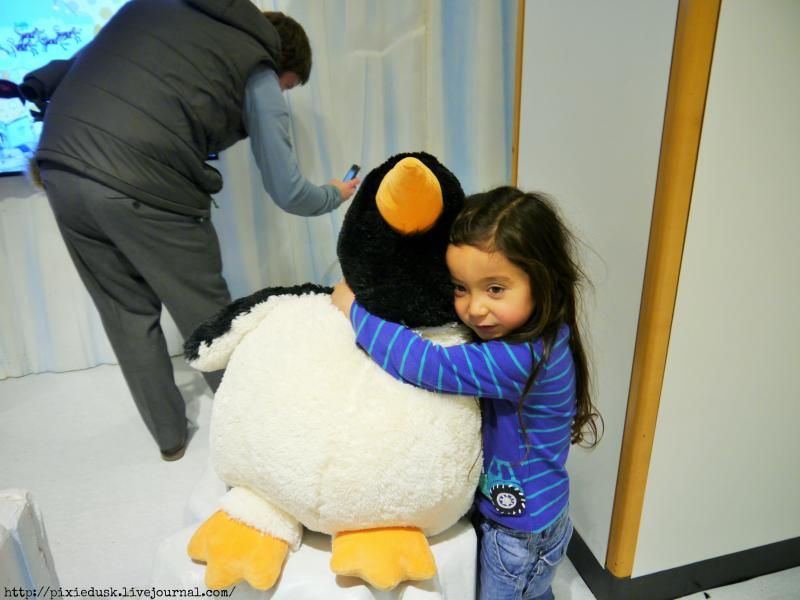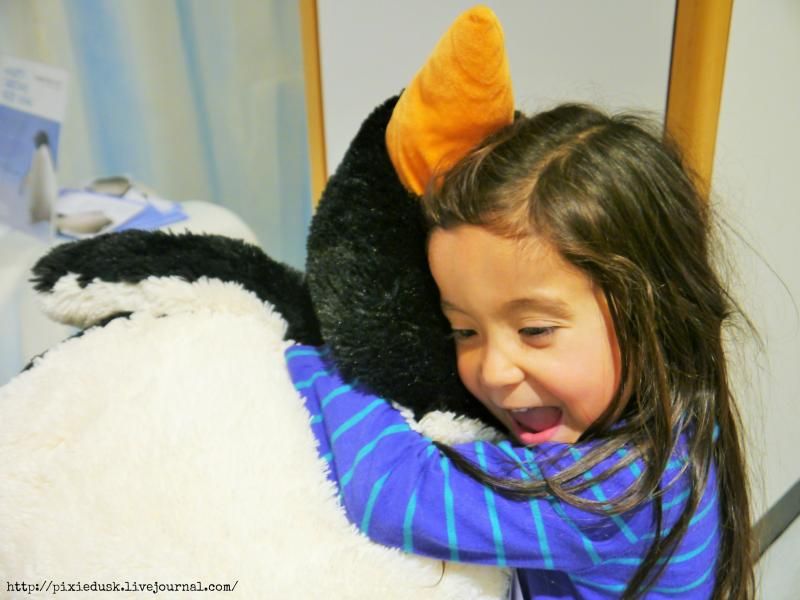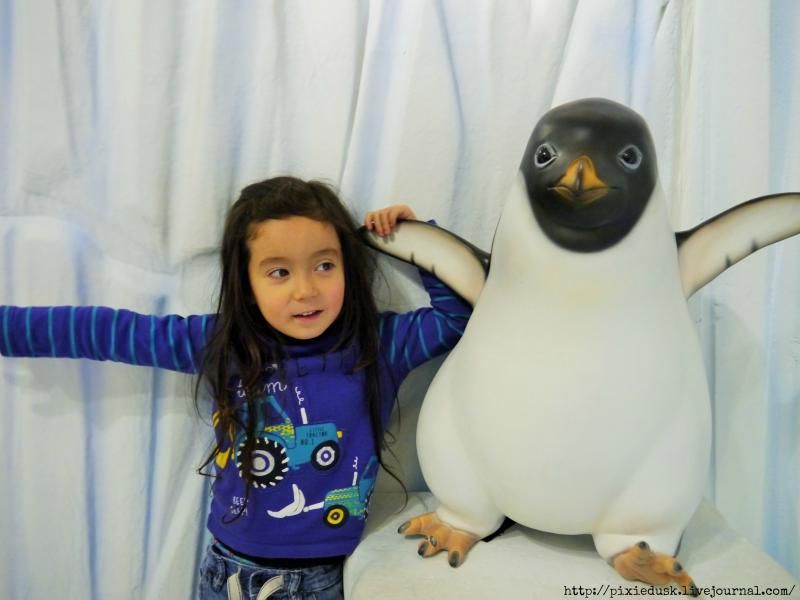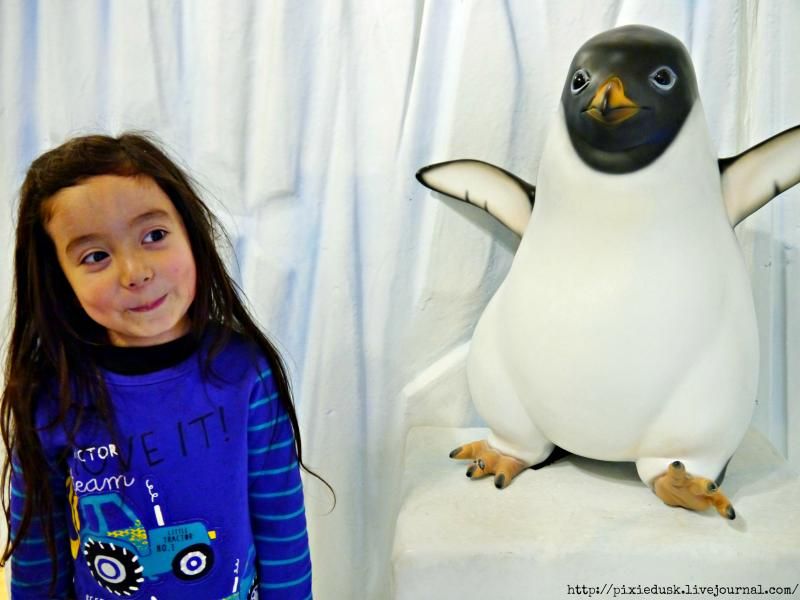 I wish I can give him something. I wish I can give him Monty. Or a litle Lego toy. A magazine. I wish one day he will say

'Mommy I want a Monty can we buy one?'

instead of

'Mommy I want a Monty can we ask Nain to buy it for me?'

Because you know it hurts that your son doesnt run to you when he wants something. I dont have anything against my in-law and I am so glad that she give my son what he wants and desires. Just sucks to be me.

xx

When we went out of the mall he seemed to have forgotten about Monty and just enjoyed looking and seeing the rides, the lights and happy people outside.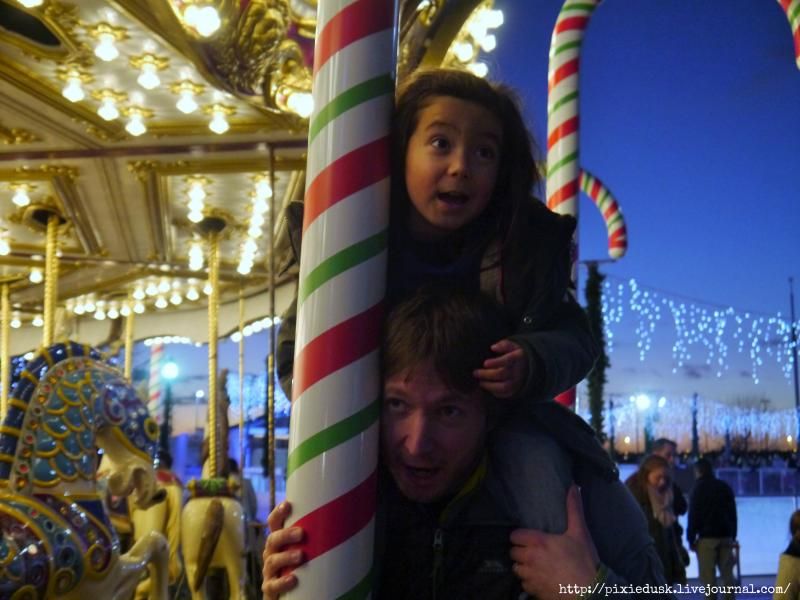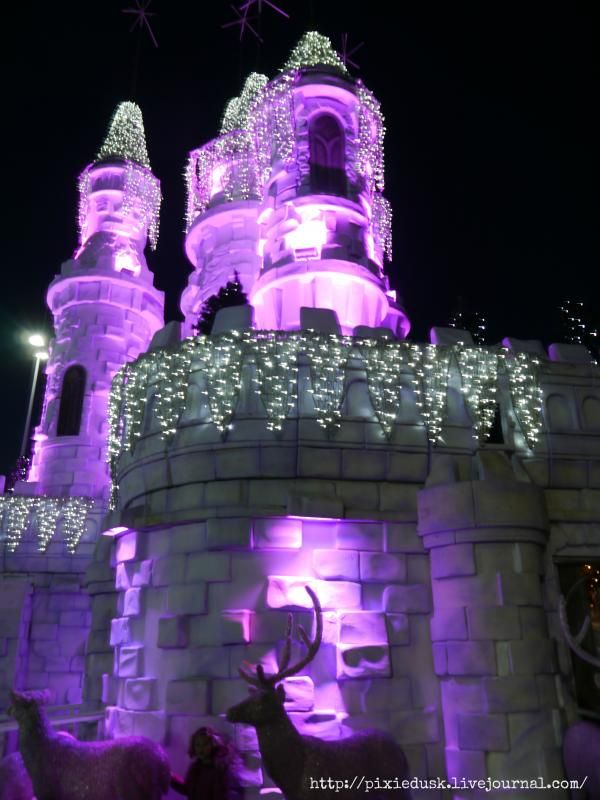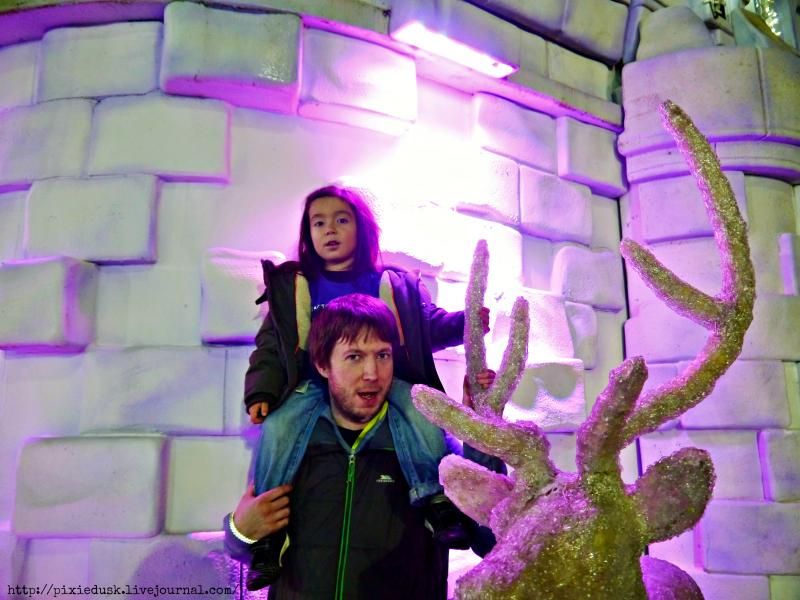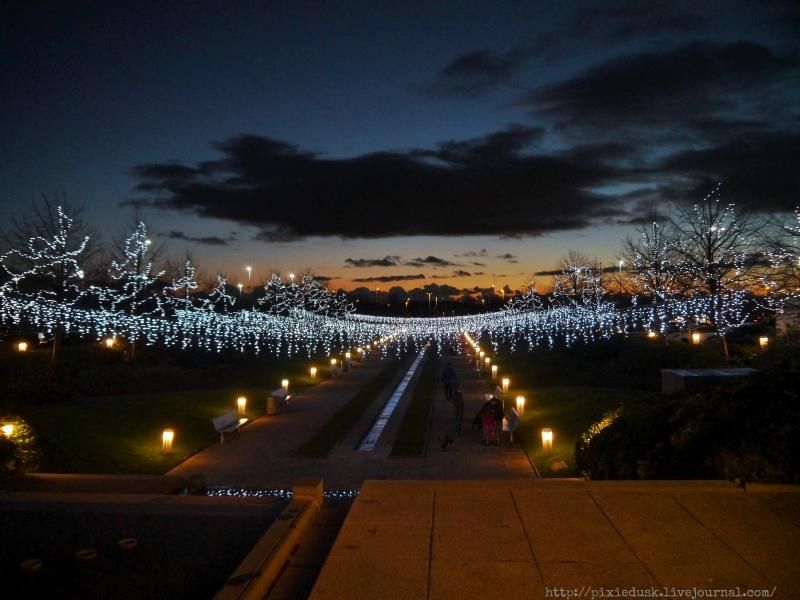 I wish theres a real Santa and I can ask Santa for a job or maybe just that Monty toy. And I will give it to my son.
My son had been good this year. He's doing a lots of things that is out of his comfort zone. Trying things that he is scared of. And being just a good boy. I want to acknowledge that and reward him with a token.

But there is no Santa. =(

xx



Current Mood:

crushed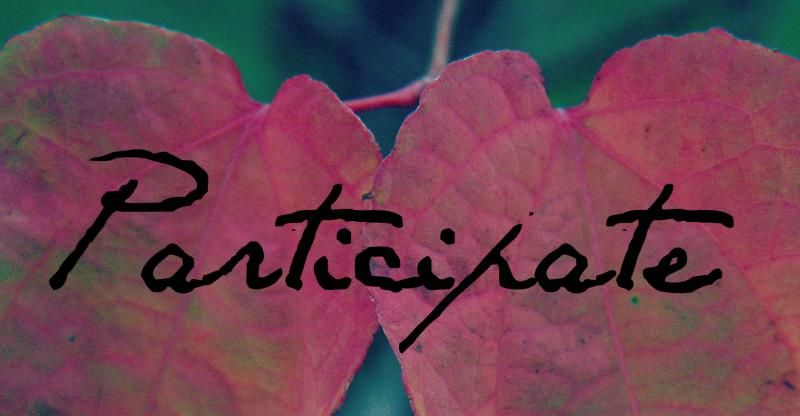 We have been busy a bit lately in school. The parents are more invloved lately. I started attending a wee bit of a class to be aware of what my son is learning in school now and how I can help to continue his learning at home. I really enjoy and in awe of how much the school is making sure that the parents knows how to support learning.

Last Monday I assisted with the other parents on walking the kids to the library. It was fun in spite of the rain. The kids' spririts are up and no rain can bring it down. They read books and were introduce to how library works. My son & I usually stay in there before so he knows his way around as so with the other kids who we know from outside school cuz we have been playing with the in the library's playgroup.

And we are going to have another session of how to help with phonics.

And in support to the Children In Need campaign they will have a onesie in school day! And my son is so excited of that. He will be wearing his minion onesie and I know it is going to be very very fun for him!

I am an outsider a lot of times in this country and I have written a lot about that. Mostly because of my own fault in not joining and attending events. Blogging related included because I am too shy. But when of course it is needed for my son's development shyness be gone and I will join and get involved in the best way that I can.

Participate is my word of the week but I have a feeling that it will be my word of the school year days.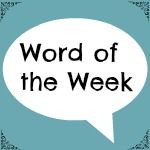 Usually our seafront is gray and brown. When the tide is high the water is brown and when the tide is low its just mud all over. Especially lately when it started raining everyday. Yesterday it was different though. The sun is shining, the wind is cold but soft and the water soft blue. The best color that I have seen our beach since we arrive here 3 years ago.

Sadly since its sunny too me phone cam is not getting the best of the color. But I think that I have gotten a bit of the blueness of sea.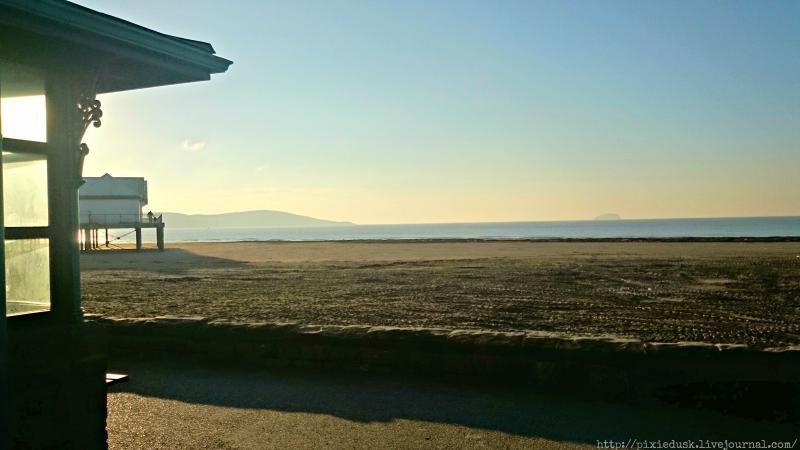 So when I picked my son up from school I told him that we are going to walk in the sand. We usually dont do this as its muddy but today its dry and special as the water is in its bluest color.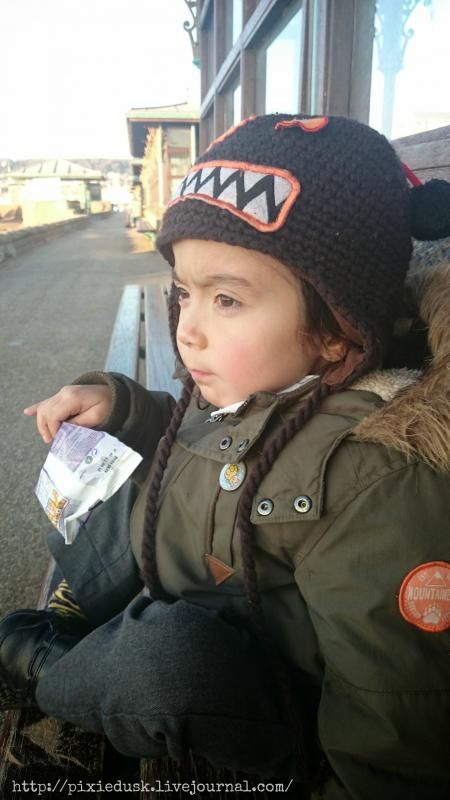 So we sat on the benches and we just looked at the sea while my son eat some snacks. And tried basking in the autumn sun while admiring the sea so blue!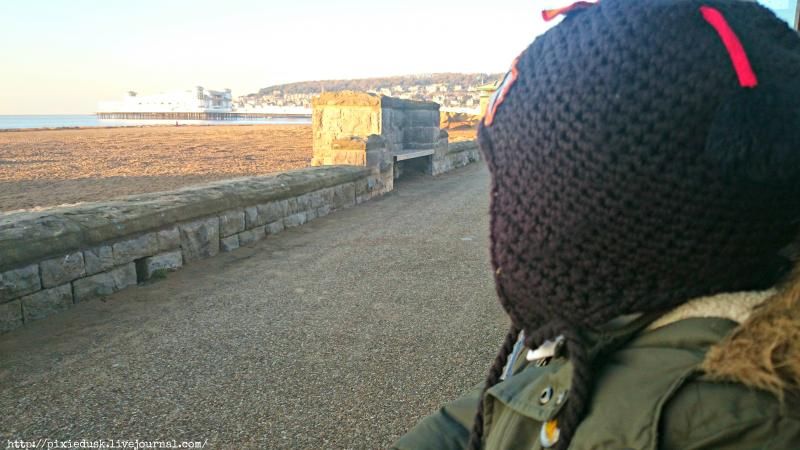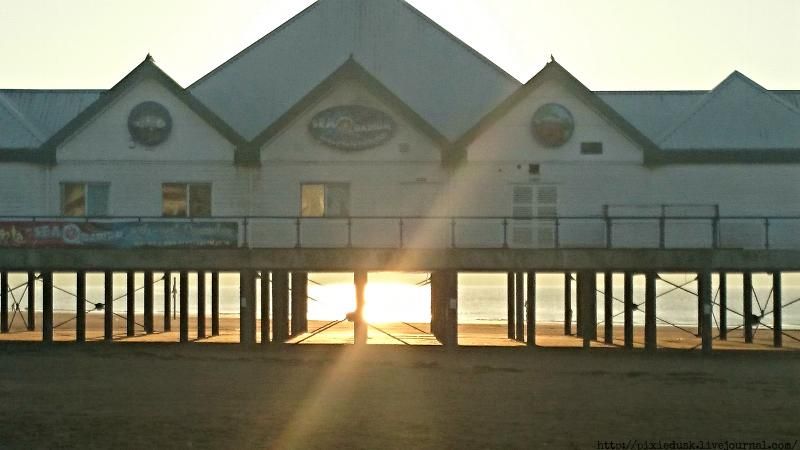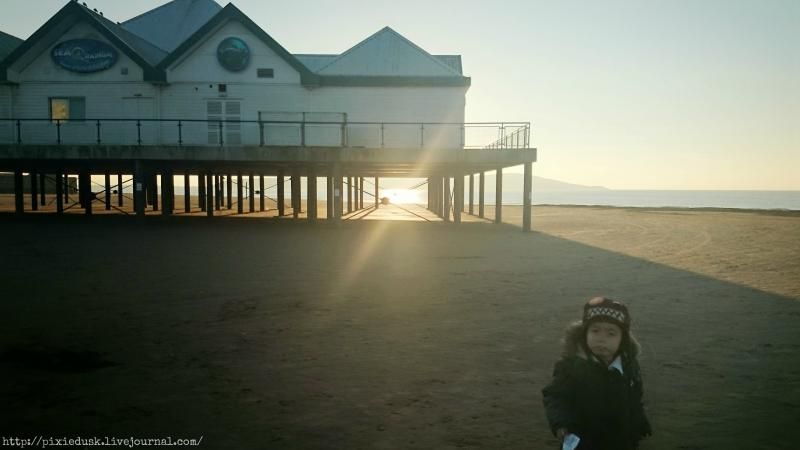 I would like to apologized for the blurry photo. I wish I gave this day more justice by getting nicer photo but I werent.

**UPDATE Nov. 20, 2014: And just to show you how its brown on usual days, here is the beach today.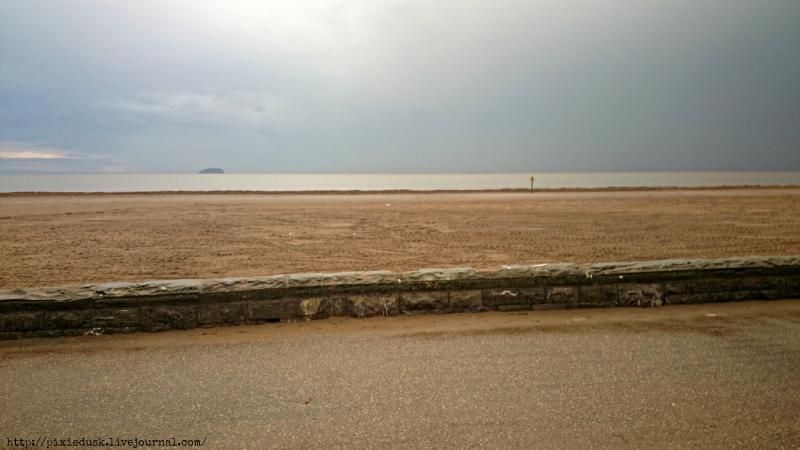 We are feeling it already too. The season will change. Its going to be darker and colder and maybe there will be snow or maybe some more rain.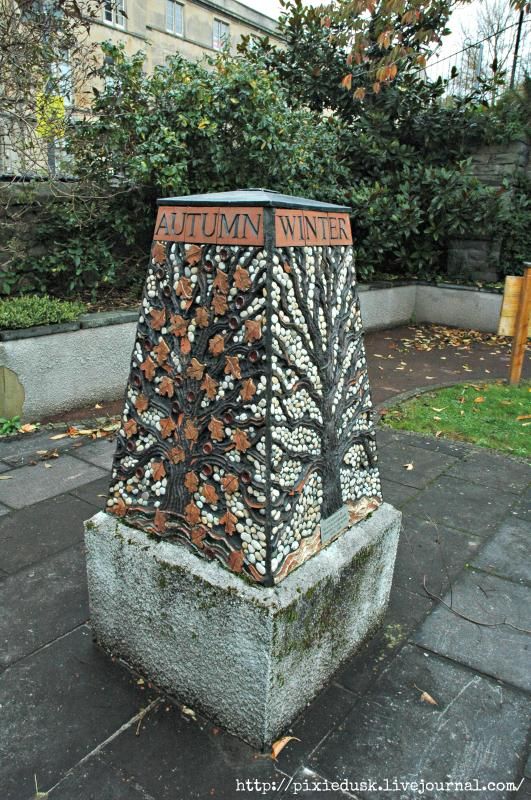 But we make sure that the gloomy sky wont make our life gray too! We sometimes always bring our own colors!



xx




We are lucky to live where we live as the events are just outside our front door. Like the fireworks display at the Grand Pier here. An annual event which is attended by a lot of people here in Weston-Super-Mare.

Last year I told myself that we are going to start traditions for my young family. We have started a lot and this year is our chance to really cement these events as a tradition. Same time last year we attended this same event and I blogged about it here. So many things had happened and my son has grown into a little boy who can now speak. I can only imagine the developments that I am going to write about next year that we attend this same event again. I am so looking forward to that!

Here are the photos that I took! Sorry if a lot are blurry! I am so lost with using the cams at night.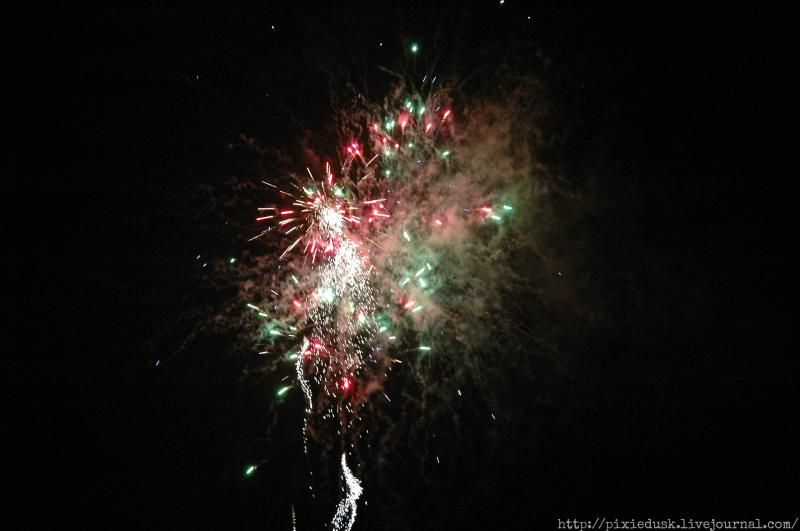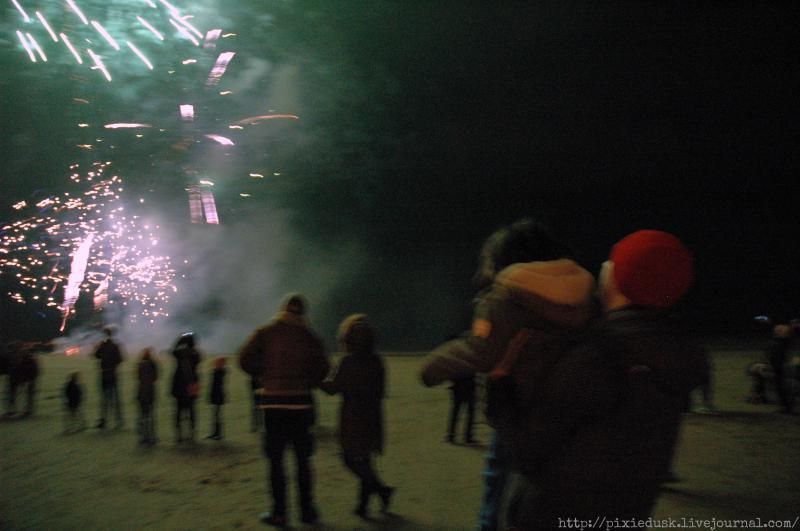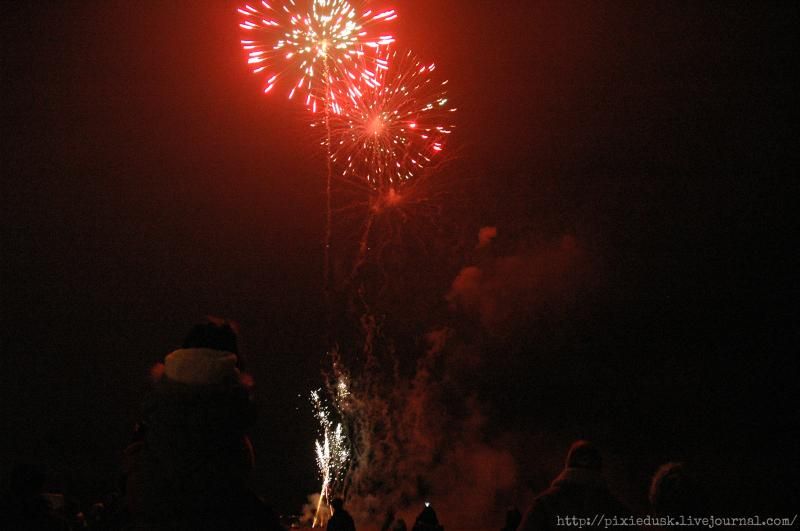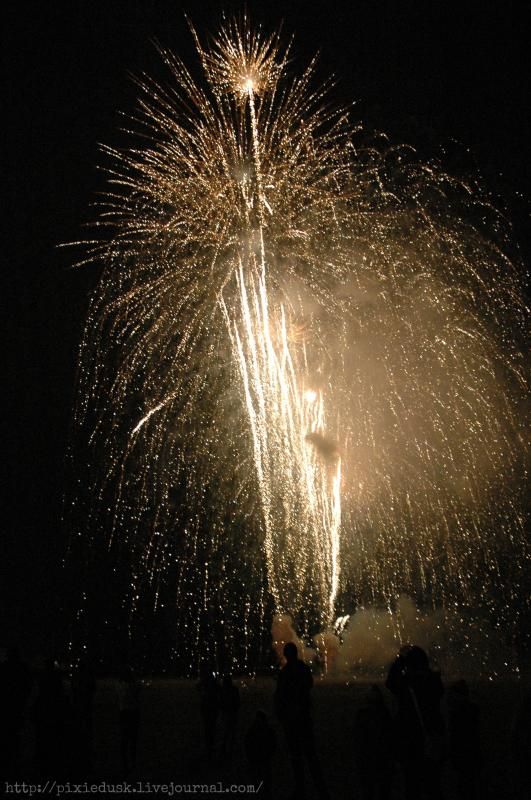 xx

This is my entry to Worded or Wordless Wednesday Blog Linky Party

And you can join in too! Just link up a post with a photo (worded or wordless). Visit some other entry to spread the love!
Tweet you link with the #wwwblp tag and I will RT it too. Thanks.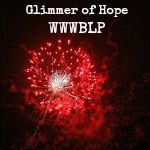 and


Current Mood:

bouncy



When I got my hands on a steamer suddenly the possibilities of dishes that I can do is endless! The first dish that I tried using the steamer is this, my fave dimsum which in my country is called SIOMAI. A dish from our Chinese neighbor. Stalls carrying this dish can be seen in every street corner in my country. The sellers have special massive steamer so you always get your siomai warm and ready to eat!

Its also nice that I got a wanton wrapper from this Asian store that we frequently visit.

The recipe that I know needs oyster sauce which I dont have so I replaced that with Worcestershire Sauce. It is okay but if I can find oyster sauce I know it will be life changing for my siomai.

Also I didnt notice that the pork that I used is lean. When I ate (a lot) of the finished dish it is on the dry side and a fatter pork is needed to get a moist siomai.

The ingredients are:

For the dumpling

1clove Garclic crushed and minced
1tsp Ginger peeled and minced
1tbsp Oyster / Worcestershire Sauce
1/2tbsp Soy Sauce
225g Ground Pork
25g Cabbage finely shredded
15-25pcs Wanton Wrapper
Pepper


For the dipping sauce

2tbsp soy saunce
1tsp roasted garlic
1/4tsp Vinegar
1/4tsp Pepper Flakes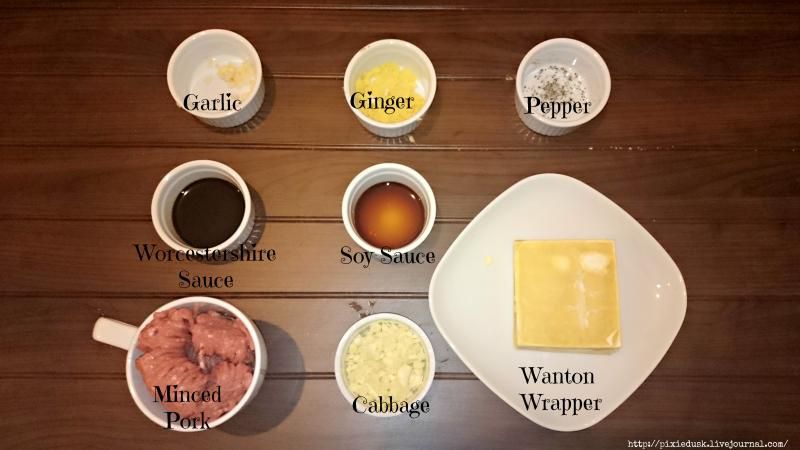 Procedure:

Boil water in a pan and attached you steamer on top.

Mix the garlic, ginger, pepper, worcestershire and soy sauce, and pork together in a bowl and mix thoroughly.

Then add the cabbage and mix until equally distributed in your meat.

Prepare a glass of water for to seal you wanton wrapper.

To start with your dumpling, lighty brush the edges of the wanton wrapper with water using a brush.

On the dry side, add enough meat and fold the edge of the siomai.

I did a open top dumpling and a triangles.

Put the dumpling on your steamer making sure that the water is boiling. If the water is not steaming enough, wait till it is. Putting the dumpling in while its not steaming will make the wrapper stick to the bottom.

It is also important for the dumpling not to touch each other in your steamer.

Steam for 10-15 minutes. Serve immediately with dipping sauce.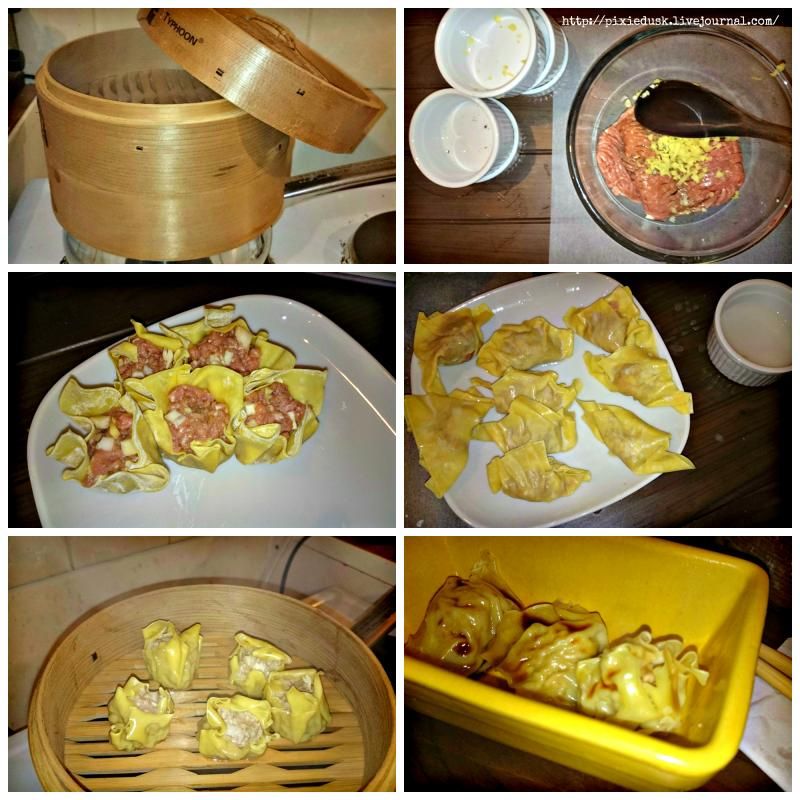 Serve!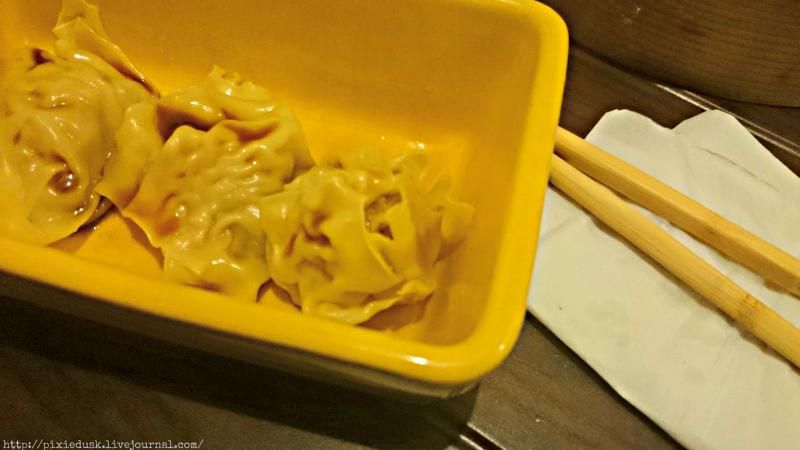 Current Mood:

dorky