I have to admit that I probably have gazillions of post about Bristol Aquarium. My son loves the place so much so we always go back.

We use to visit this place as a family of 3 but nowadays its just me and my son.
Its so amazing how one place can be a witness to changes in my life and my family.

And how my family is a witness to the changes of this place.

As my son enjoy looking at the sea creatures while my mind is remembering the memories we have created in this place.
How I use to carry my son to see some displays that too high for him and how he can see most of them by himself now that he is 7.




How his chin can touch that ledge the first time we went here
and maybe standing on it to see the lobster and how he can just see them without any help.




How I need to hold his hand to walk those steps and how shy he is of strangers.
And how I need to go with him to say hi to the pretty Mermaid.




And how he can go and talk to her all by himself.




How he needs my hand to stand up on this tank ledge, how his head touches the low ceiling on our next visits and how he can no longer standup at all because he is way taller now.
And how he use to ask me what are the fishes inside the tank and how he can read the information in every display all by himself.




He is 7 now. I can not believe it! How fast time flies when you are a parent. How much less and less I am needed.




How much braver of him to explore places by himself.




But now matter how old he gets, even if he is a 100 years old he will always be my baby.





We had an amazing weather and perfect for the Weston Airshow (June 17 & 18).
We went, soaked up the sun, rode Rosie the donkey and enjoyed the planes thats showing off on the clear blue sky on a Saturday.
Last days of my son being 6 and on Monday he'll turn 7!




We cant wait for 7! For we are enjoying the last days of him being 6!
And its so awesome to spend it outside with lots of other people enjoying the sun too.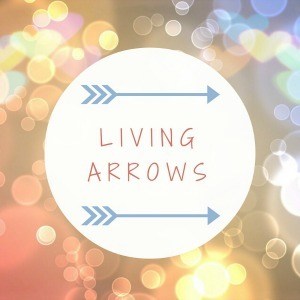 He said the smoke from Red Arrows looks like his toothpaste.
This is an aquabot that my son got as a gift. It got broken into 2 right out of the box when we are removing the plastic strip that covers it.
He is heartbroken but said that when the lower part was gone the toy now looks like a proper jellyfish. Silverlining?


We want to test a toy that he got last Christmas that we only opened now. Its suppose to be waterproof. Its an okay toy. Made him go out even if its blustery at the seafront. When we are near the end a dog pass him by and then went back to him with a ball. The cute dog wants to play and he would throw as far as he can and the dog would bring it back and you know the drill.




He loves her so much and the activity so much that he has forgotten about his RC toy. He just left it on my side and played with the dog.
They are a cute sight. Then the dog went back to her owner when he threw the ball near them.

He sat on the seafront ledge waiting for her to go back but she didnt. He then walked a bit nearer the owner but the dog just stayed with the owner.
And I saw jealousy in his face. He was heartbroken beacause the the dog didnt go back to him and jealous that he doesnt have his own dog.

He has been asking for a pet since I can remember. Yes for a dog. We are only starting to have enough for food and few extras (books for him and me) when I got my cleaning job but I cant definitely afford a pet. We went home with his shoulders slumped but when I told him that we would go to a petshop (just to look and not buy anything or anyone) his face got brighter.

He knows how we are with money so he didnt pushed it in asking for a pet. I am so glad that he understand our situation and in my head I made a promise that when we can afford to have a pet we will adopt one. But for now I am thankful for pet owners around here who has got the friendliest pet who shares their dogs to my little boy even if its just a few minutes of ball throwing.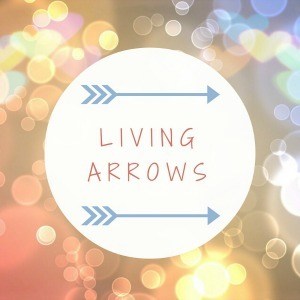 If you are following me in instagram (pleaso do! I am @pixiedusk ) you might have notice a lot of flower photos lately.
I went one afternoon in the local park and took a lot as the flowers there are blooming and even if its tad windy the bees are active.
And the sneezing started there and never stopped!
I am still sneezing and its so bad now that I werent able to do any blogging. ANd my laptop is full of snot from my sneezes.
Meds for hayfever is just expensive but I need to take those every so often. And my eyes are now super dry from me always scratching it. I know its nad to scratch but I just have to do it!
Hayfever is my word of the week.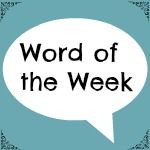 I thought that since its half term reading will have to take a backseat.
I am wrong. My son and I devoured as much books as we can during the week!
I finished 3 books and I am starting on a new one and adding a magazine because why not!
The 3 books that I have finished are amazing in their own ways. And here is what I think of each title.
And there might be some spoilers so beware!
---
The Girls
By
Emma Cline
Lives entwined by an attraction to each other. Girls is about a cult and how they are living their life. The words, lyrical and dreamy on some parts.
Emma Cline reminded me of my fave author when I was younger named Francesca Lia Block. She can turn a story into something poetic even if the subject is gory on some parts. Although I would have wish that Emma Cline gave us more reason to be hypnotized by the cult leader (I cant see his charisma) the book showed us how hard it is to escape something that controls you to your core. And how lucky some are not be buried too deep in this cult. It is not as good as I thought it to be but an amazing fast read on a rainy summer day nonetheless.
---
The Trophy Child
by
Paula Daly
Imagine people feeling relieved when you die? How sad is that? This is how Karen Bloom's death affected people. They felt relieved when she died because of this everyone is a suspect. I love the twist and how I kept on guessing who did it. Another fast read and a book that you would want to finish fast to know who did it.
Theres a bit of a weak spot like how the family members got over Karen Bloom's death so fast. She might be a pushy mother but it could do with a bit more of a back story of her life to make her more villanous. The things that she did in the book is not enough for her family to be that relieved when she died.
---
I See You
By
Clare Mackintosh
I love the voice in this book. The Killer's voice specifically doesnt give any clue on who he/she is. Thats why you keep on guessing who the villain is. I love the concept of the crime as its very timely. Computers, CCTVs and technology can be used against you. You, we are being watched. Your routine sold to anyone who can afford to pay the price. And whatever that person wants to do with you is up to the clients of this evil website scheme.
And your friends, are they really what you thought they are? I wont give any ayway but this is a great read to those who loves crime novels.
The experience in policing of the author is obvious as you can feel the realness of how solving crime really works. The process, the setbacks and the rules that goes with investigation. Its in the background but if you pay attention to it you can see those details. I noticed, while reading I can see police hovering, busy in the office with their coffee trying hard to get ahead of the people who do crimes.
An unexpected ending that can be stretch to another book.
---
I am reading a lot of crime and thriller novels, fast paced stories that keeps me awake at night because I feel the need to finish them. And I want to devour some more. This genre is my new fave and I think I am sticking to it longer. My life is just so boring so at least in my head while reading these books I am living a dangerous life.