We promise ourselves that we are going to venture out a bit further than where we usually go during weekends. Last week (and the week before) we went to Taunton. While driving we talked about where to go and Cardiff was mentioned and here we are today in Cardiff!

The travel took us a wee bit longer as its a Saturday and the lines in the toll gate at Severn Bridge is long and slow. When we got there we cant find the place that we want to park our car so we just park is somewhere where its awfully expensive. That caused so much stress and money! My son notice the small difference at home and in here. He noticed that in every [traffic] signs there is another word that he cant seem to understand. We told him its Welsh. And its so nice to see him being so observant of small things like that.

After walking a bit in the high street we decided to go to Cardiff Castle as the high wall is just calling us. A bit pricey for our budget (£12/adult) but its nice that my son is free! After seeing how much we are going to pay the parking a free entrance here is welcomed with open arms.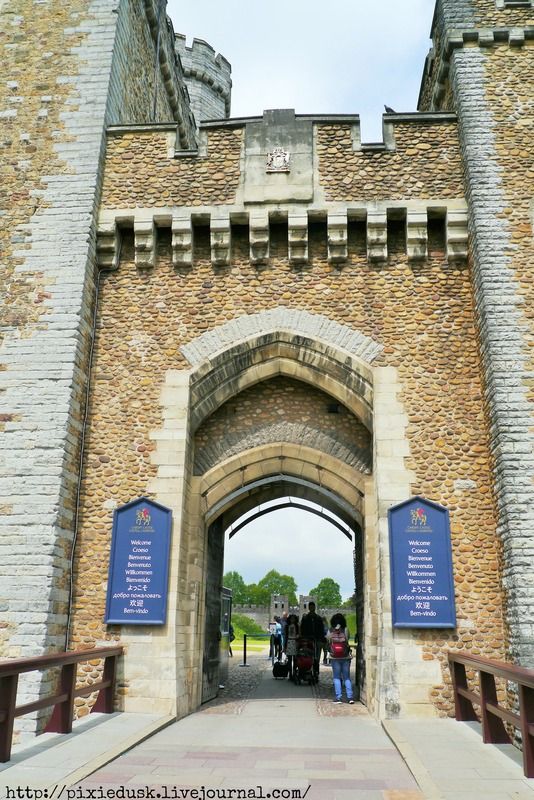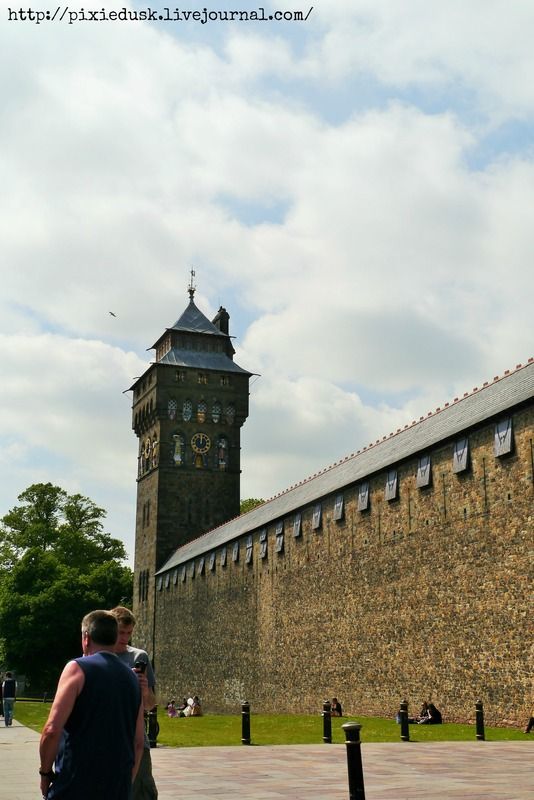 We sterted the trip with making some remembrance coins. We make sure to make one of this in our every trip if we see this coin making machine.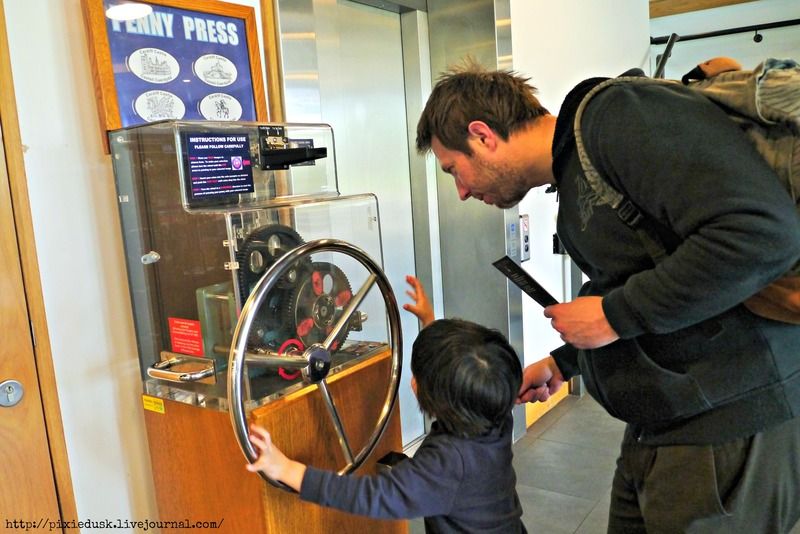 Mike the Knight had helped us identify this massive machine. Trebuchet! My son was holding the audio guide and he is listening to it when I took this photo.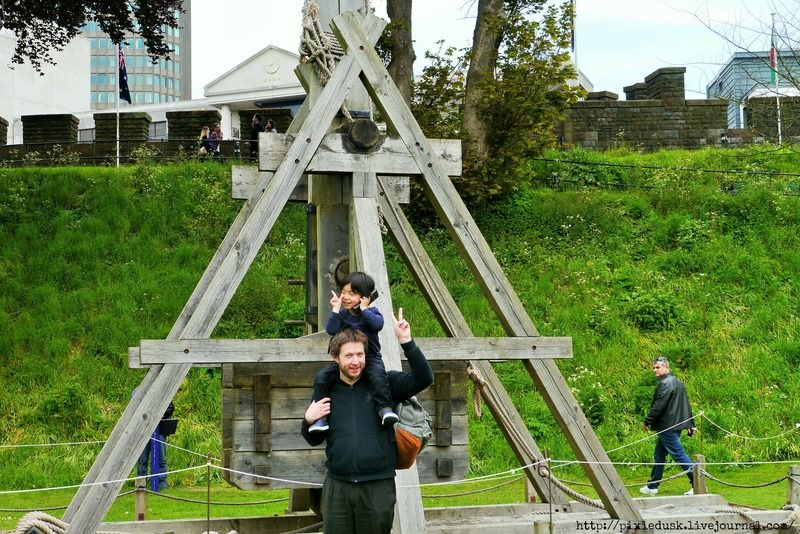 Next stop is the tunnel called Wartime Shelters. Can i just confess how spooked I felt while inside! There are parts where there are speakers with a guy talking about the war and it feels so real! So scary.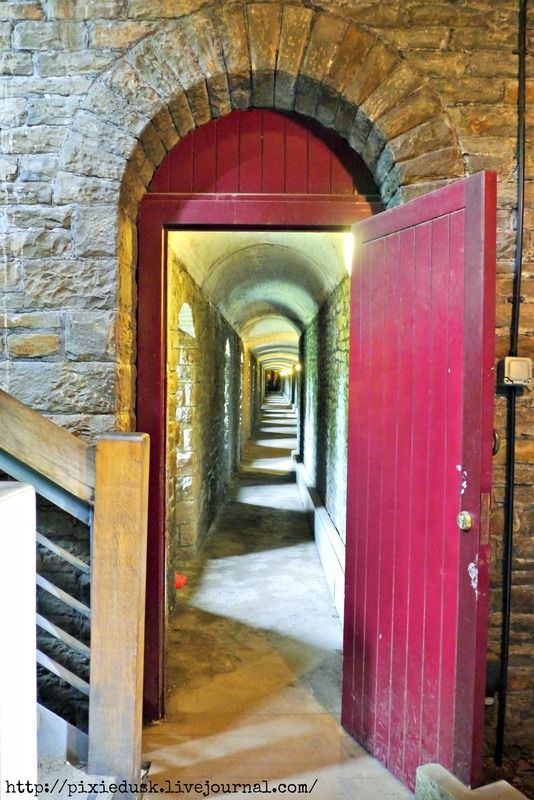 After getting out of the tunnel we went to the The Norman Keep. Climbed a wee bit steep steps and went up and was in awe with the view. I am also proud of how my son is not scared and did all the walking here.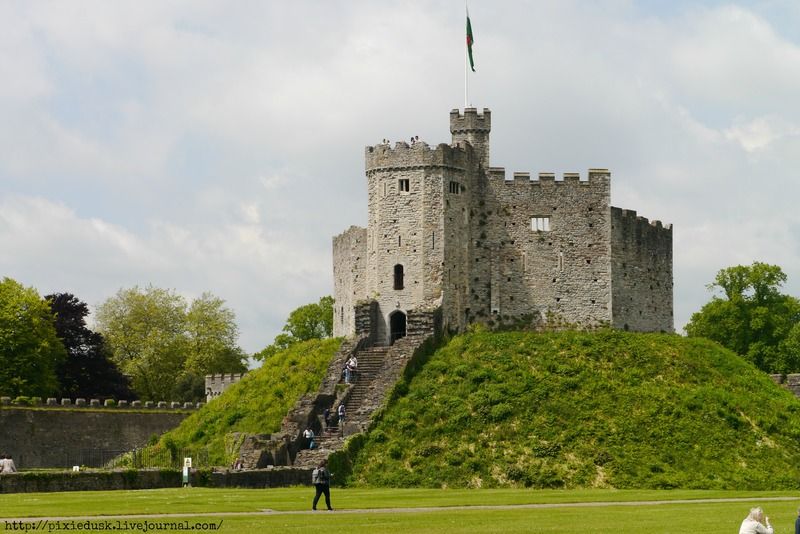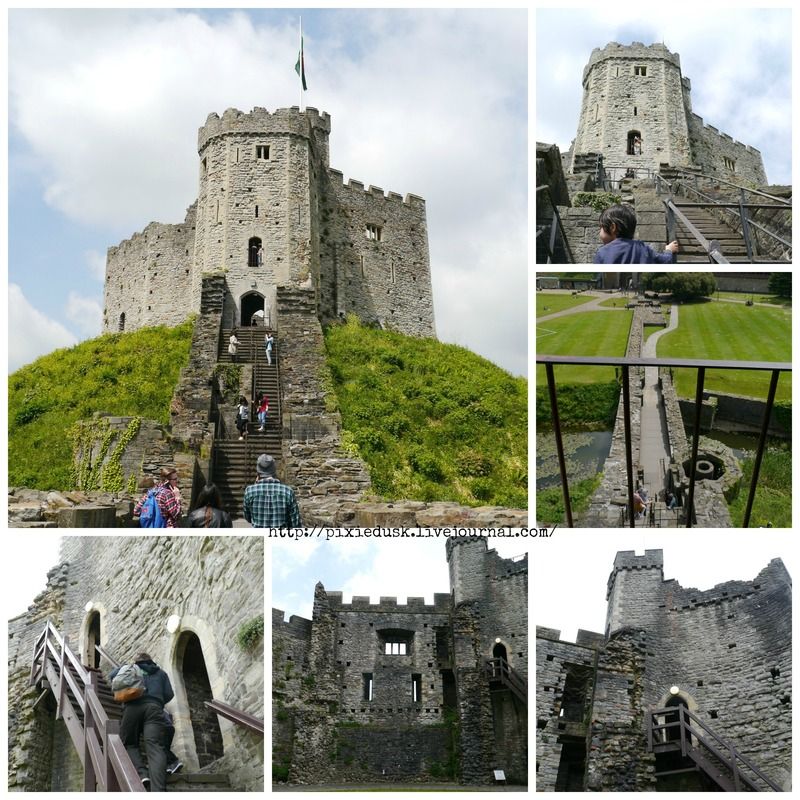 Then we enter the Castle Apartments. My favorite part of the Castle. I am so amazed of the Architecture and the workmanship involve in the interior works of this structure. The design and detail is so amazing. My favorite part is the ceiling. The designs are amazing. Some looked like 3d fractals! I almost dont want to leave every room if not for the other visitors patiently waiting for their turns.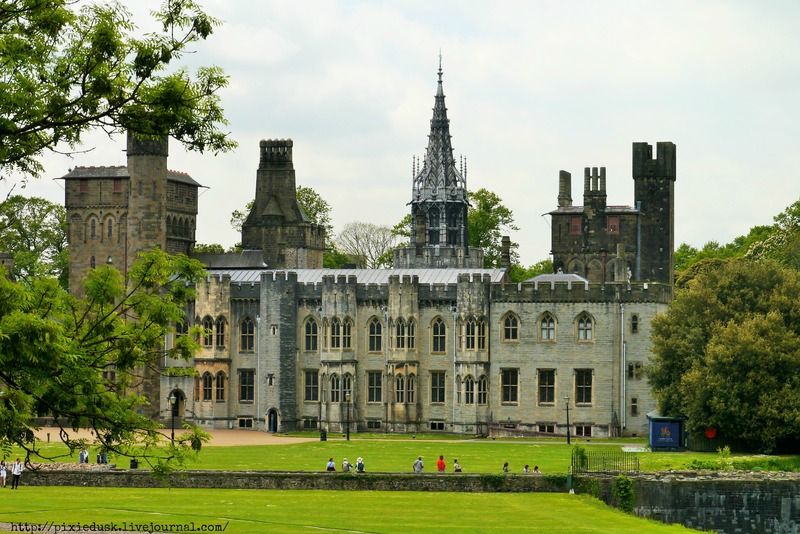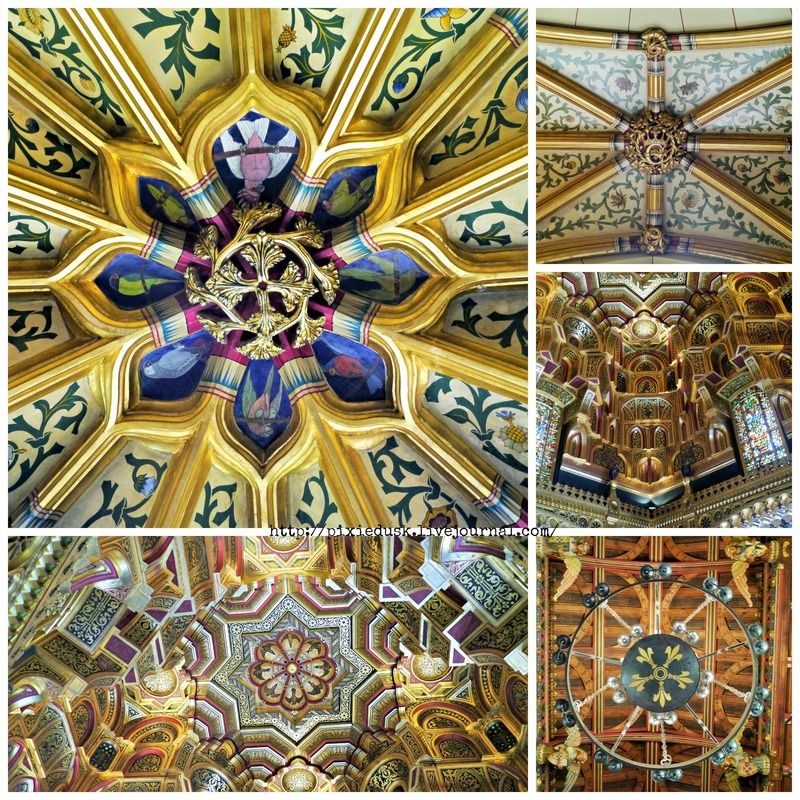 After a long walk (Fitbit said I reached 10k steps already) we decided to have an informal picnic on the grounds. We have Tyrells PoshCorn as our snack. I love the sea salted flavor and my son and husband loves the sweet and salty variant.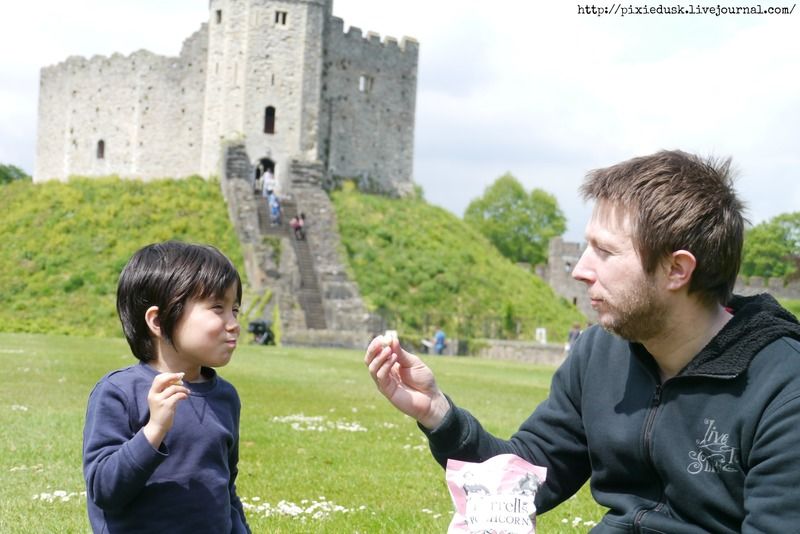 I also found so many quirky random pretty things. Marbles from the shop, flowers around the sites and a daisy that was given to me by my son which I attached to our bag.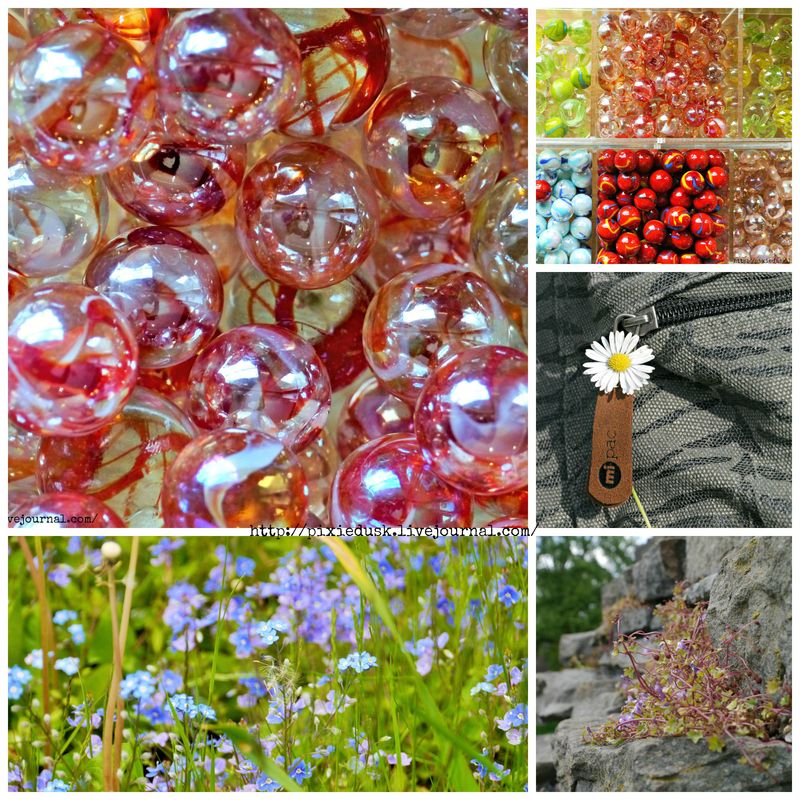 My son enjoyed the walk but he enjoyed the audio guide more. He is so obsessed with listening to the guide talk in there. I have never seen him this concentrated on something=P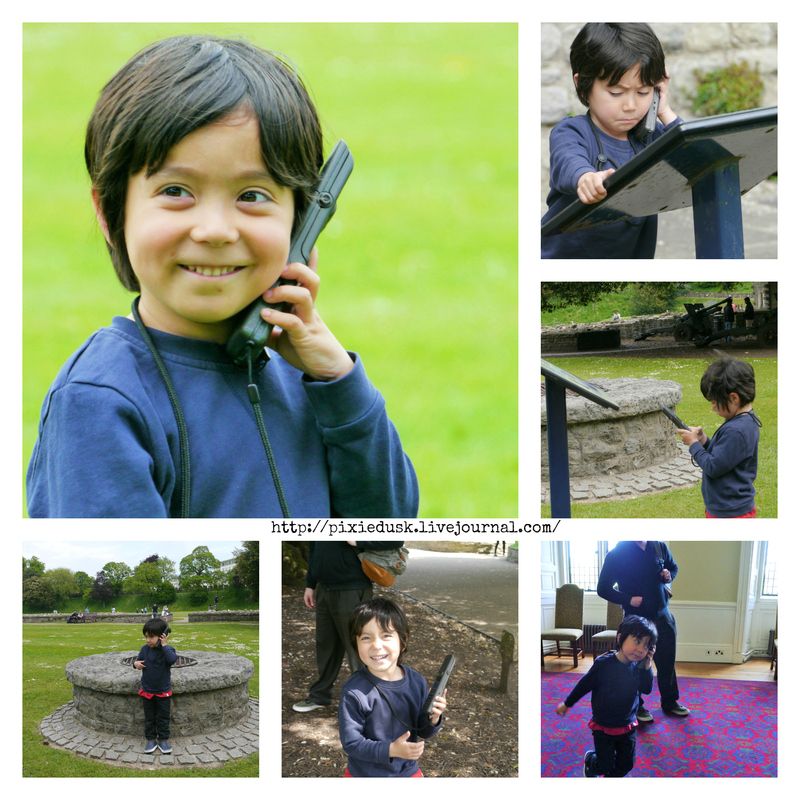 And I am so happy that I got so many amazing smiling photos of him. Even the one where he is in a bit of a tantrum mood is cute!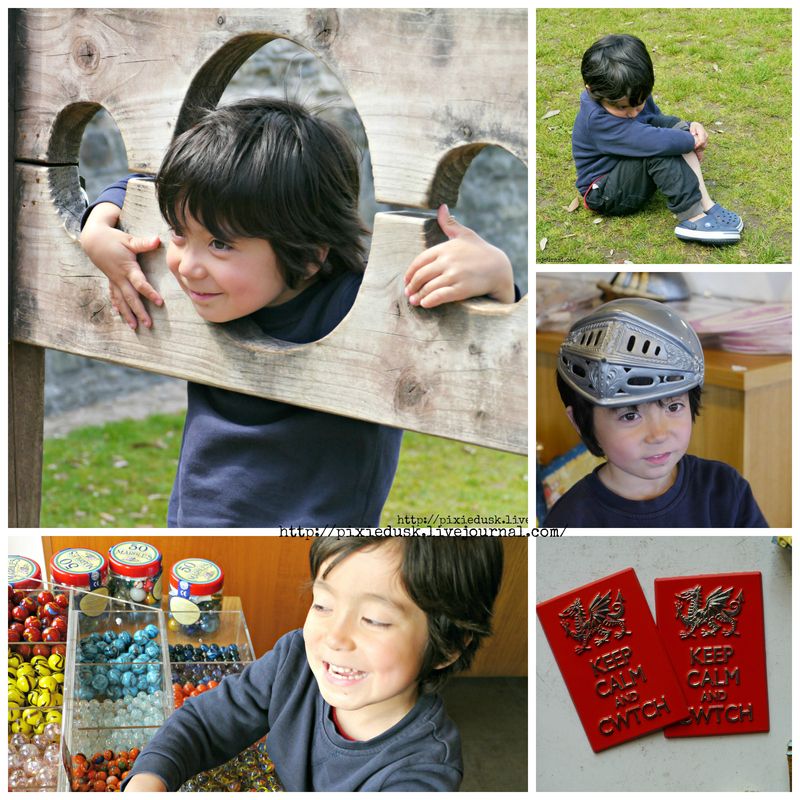 Looking back, the beauty and details and history that you will see inside is just amazing that the money you paid is so worth it! If you want to visit Cardiff Castle you can see the details from their website here.

We then head back to the high street to find the Mall with Lego store. We did find it and we stayed there for the longest time creating mini figures of ourselves. My son is asking if we can go back so that he can do versions of his best friends: N, G and A.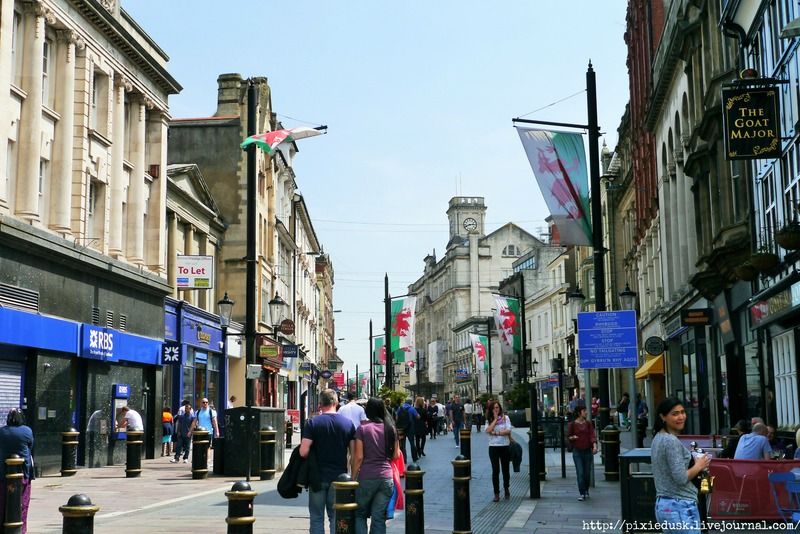 And its becoming our ritual to head to Starbucks or Costa before going home. And my son is so at home in any of their branches already.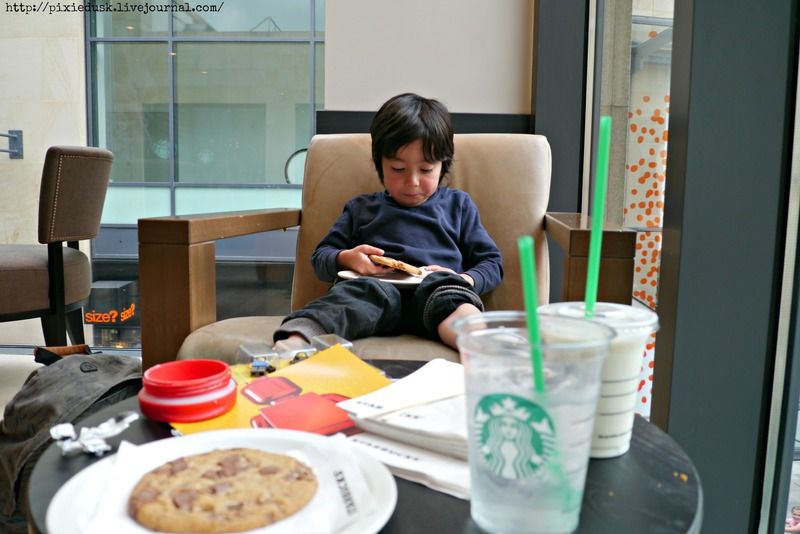 We went back to the parking and paid the amount that made me and my husband cry inside. We are of course going back and would definitely use the park and ride option. And the proof of a fun day happened in our drive home. My son sleeping on his car seat!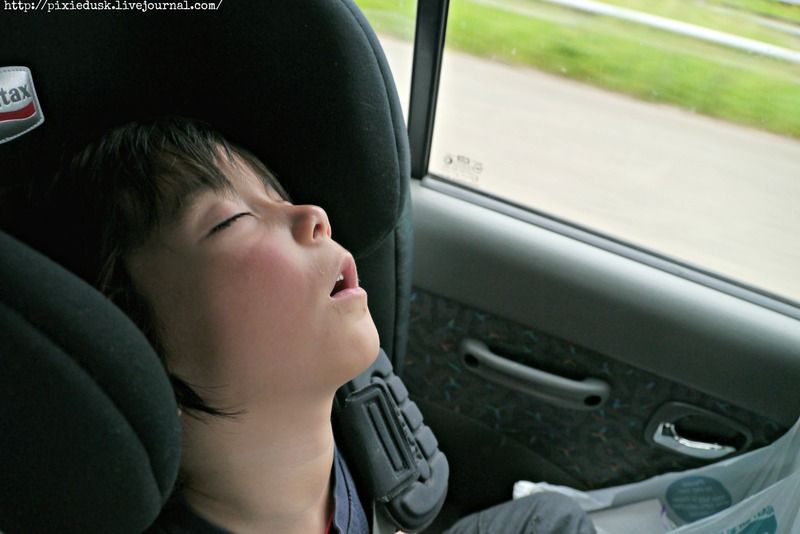 xx

My blog was nominated for Best Blog, Best Writer and Best Photography in The Mad Blog Award. I would be grateful if you can vote for me and my blog. You can vote here. Thanks!