While I was walking few meters away from the venue of this event, I cant hear anything but my heartbeat. I am so nervous that my heart is beating so loud it overcome the outside noise. While I am walking fast and continuously in my head I want to turn around and go back home.

I am scared to attend this event.

But before I knew it I am at the door waiting for my turn to register.

The thing that changed everything is a hug from Vic. She hugged me. I needed that. Its like telling me welcome home. Welcome to your group.

And Stephanie walked with me inside, talked to me and sat beside me. That really boosted my confidence more!

And I have seen familiar faces who the names of the blog I know more than their names.

The first session is about Money and Blogging from Molly. I have learned so much technical things about it. Amazing things that I have learned is pitching, know the details like names of the people you are pitching to. And make a Hire Me page! I just added about me page and I will definitely add this too!

Next is Amy Morse, a writer and business woman whose presentation is so alive and fun! She gave a lot of tips but one thing that got stuck is be organized and make a list. She said its always nice to see accomplishments no matter how small they are.

Mel and Helen then tackled food blogging. I topic that I have touched before in my blog but I realized how hard it is to maintain food post so I only have respect for this ladies! I love how fun Mel is and how detailed Helen's presentation is.

The one that I am looking forward to most is the photography sessions! Hayley presented it and she is most fun as well! I got so many bits and pieces of photography infos from her and some from the audiences as well (Lindy I am talking about you =P). The best thing that she said is that it doesnt need to be a perfect photo. If you want to share it then do! The photos that she shared are so pretty and surreal! I dream of taking photos like that in the future!

I felt so relieve that I have attended this event. I have also met Cheryl (and got a hug from her too!).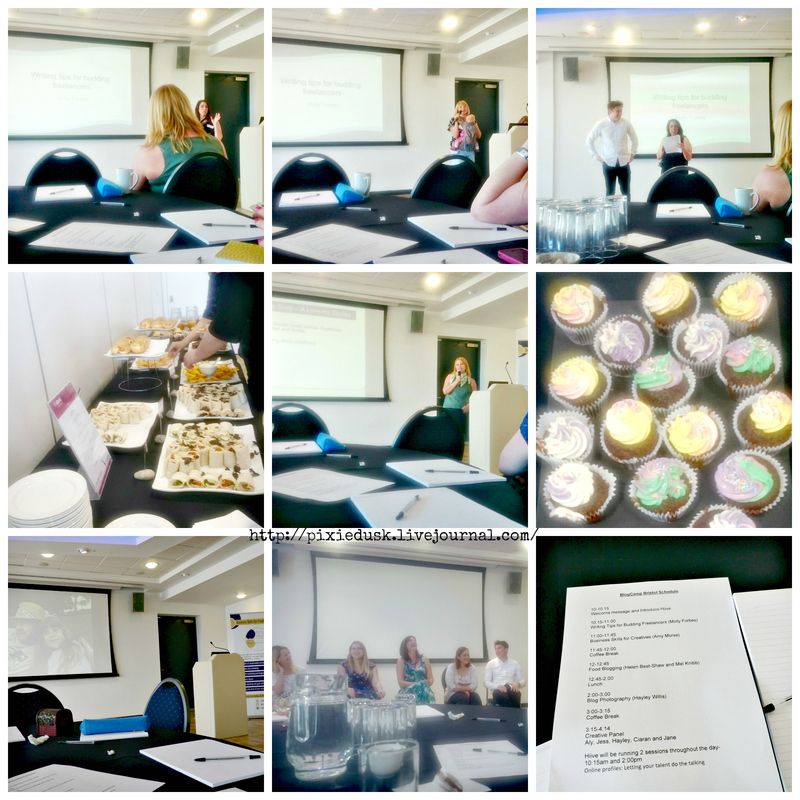 I have met so many bloggers and I am so happy! I am so at home in there and I feel like I have found my tribe. I really wish that I can attend more events like this. But they are usually far from me.



That is why this one is special because I dont need to go far to attend it. It went to me.



Thanks to @Tots100!

xx







Recent Posts from This Journal
I just read the news about the killings in Las Vegas. Then there are wars going on, a lot of other killings all over the world. A lot of…

…

When the weather started to get really warm my son started to get nosebleeds so we try to stay at home when its midday and try to…