My son went out with his father and his father's friends.

When he got back I asked him to brush his teeth, change into his PJs and sleep as its late.

When he woke up he kept on telling me 'Mummy you are not a bad person!' about 3-4x and this is a mystery to me.

We are meeting one of his classmate in the library so we went there. While we are walking we are talking about what he can do to ask for help when he get lost or when he cant find me. I told him to look for a cop or if he cant find a cop he can look for a mother to help him find the police.

And then he said again 'Because Mummys are not bad!'

Then he played in the library with his classmate/best friend. He had a blast and me and his friend's Mum planned some more future meet ups so they can play together. It was short but nice meet!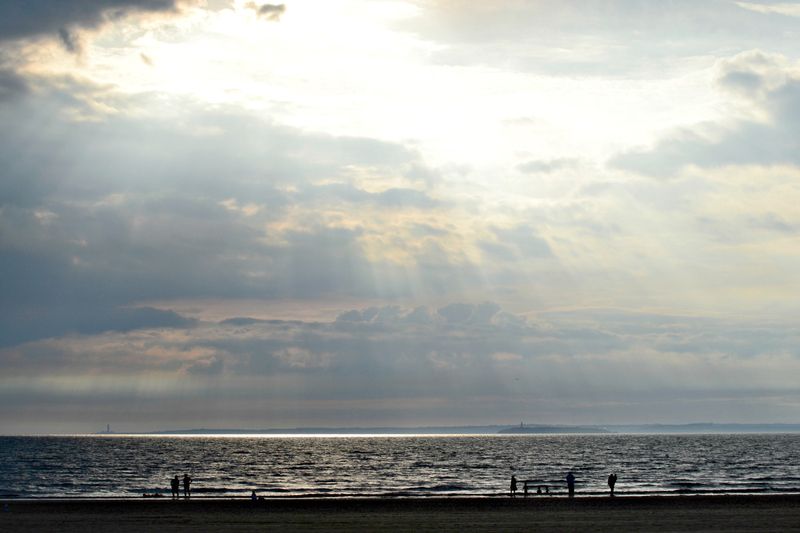 While we are walking back home, I asked him about his trip with his Dad. What the place looks like. Then he told me that he wish I am with him. That he heard his father told his friends that I am a bad person and then he told me a reassuring manner that I am not a bad person.

Is this a pigment of his imagination? If this is real and he really did heard his father I can only imagine how hurt he is hearing these things about me his mother! Did he want to tell them that I am not a bad person? Did he feel powerless? He is hearing so much of us when we are fighting already and now outside of our house its still bad words.

When we reached the house, on the landing i hugged my son tight! I told him sorry about all this and that I just really dont have a choice too and if I do things will be better.

I am so glad that on our days out its just all about play and meeting his classmates and taking photos and finding, planning what we are going to do next. Drawing and reading books and climbing rocks.

I am being blamed for a lot of things in this marriage and yes I might be a very very bad person to that who spoke ill of me in front of my son. But my son said I am a good person and I will choose to believe him!

xx


Recent Posts from This Journal
…

When the weather started to get really warm my son started to get nosebleeds so we try to stay at home when its midday and try to…

…