I am really struggling with teaching my son math. I dont know how to discuss it and teach him its essence. I am especially struggling with fractions.

And mostly its hard to talk about it without sounding like we are in school. So when he asked me if he can bake (so random I know) I jumped into the chance of making him used the scale to just have him have a wee bit of math lessons.

MEasuring the ingredients and making sure its right. How many grams till we get to right amount? How many should we remove? I totally let him control the whole process and I just keep on asking and he doesnt even know that we are learning!

The dish that we are making is from an Annabel Karmel called Mini Bread and Butter Pudding. Here's the process if you are interested.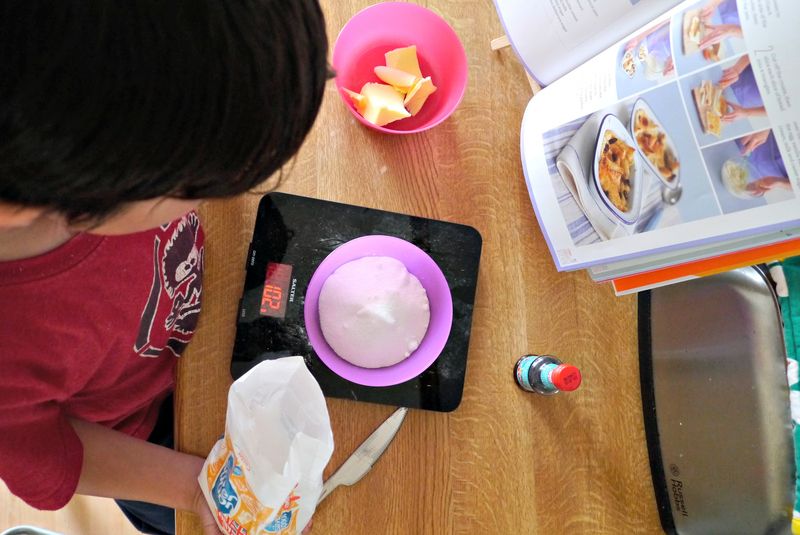 The ingredients which my son prepared are:
1 egg
4 Slices of bread
25g butter, melted
Nutella (the recipe used apricot jam which we dont have)
1 tsp vanilla extract
150ml double cream
100ml milk
50g caster sugar
2 tspoon demerara sugar

(you can also add raisins or sultanas)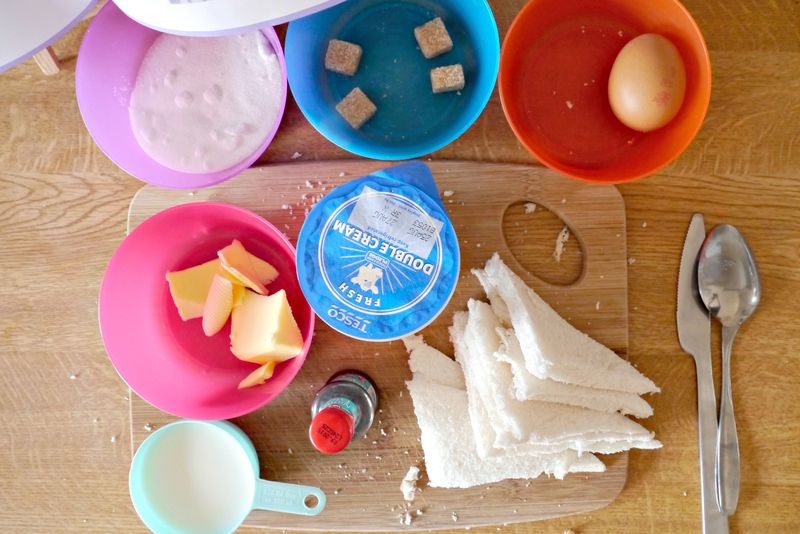 Preheat the oven to 180d
Cute the bread in half and remove the crust (you can keep them if you want to but my fuzzy eater dont like them!)
Then Nutella on one side of the bread and butter on the other.
Arrange in you baking pan and set aside

Mix egg, caster sugar, vanilla extract, double cream and milk on a bowl.
Pour the liquid mixture in your baking pan
Top with demerara sugar.
Bake for 20 minutes.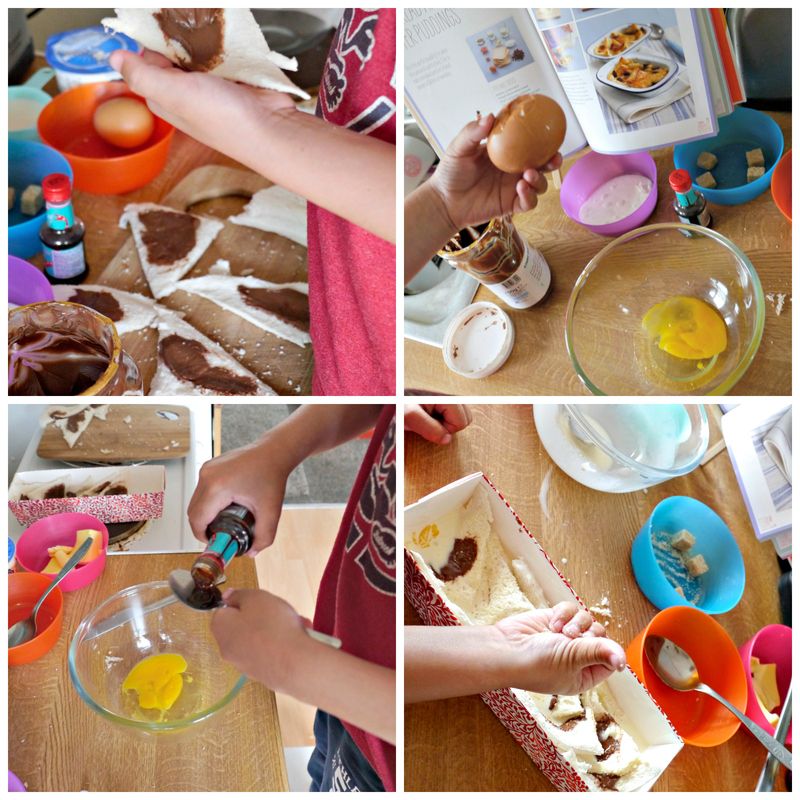 Serve!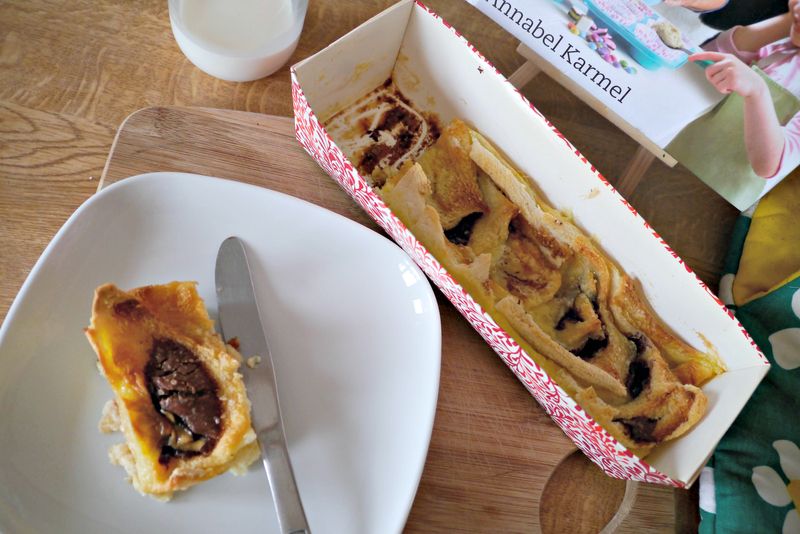 He is already planning on his next bake while eating this!












xx

This post is my entry to Worded or Wordless Wednesday Linky!
Why dont you join in and link in your photo post (blog and instagram posts are welcome):

1.Link up photo post, wordless or worded, old and new!
2.Visit other post and share the linky love!
3.You can use my badge below so that other bloggers can join in too!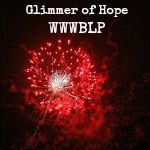 xx


Recent Posts from This Journal
I just read the news about the killings in Las Vegas. Then there are wars going on, a lot of other killings all over the world. A lot of…

…

When the weather started to get really warm my son started to get nosebleeds so we try to stay at home when its midday and try to…