Since the day that I shared to people what we are going through, help started pouring.
Small act of kindness that though at first I am hesitant to accept.
I have accepted nonetheless. And I am so glad I did.
I am now reaping the fruit of the kindness that was extended to me by so many random mothers.

I am now working as a cleaner at a church near where I am.
Though the money is not big it is regular and we are really far from where we are few months ago.
And I remember worrying where to get food and looking as being a beggar as an option.
Now I have extra money and I can buy food and even vitamins for my son.
I can also buy books and materials for my watercoloring hobby.
Activities that helps me find my old self and survive the situation where I am in.

I am so greatful. I can neve thank them enough.

But

I have Mommy guilt because work has affected my son's schooling, I am giving myself a chance to sort everything.
We are still trying to get use to routines and it might have affected my son's reading and learning.

But I know in time we will get it right and he will go back to his usual self.

I have confidence because not only do I have support of friends, I have the support of my son.

As I told you before, he is ever patient in waiting for me to finish my job.
Accompanying me on days that he has no school and I need to attend to my cleaning.
I have never once heard him complain. He never threw a tantrum.

I am always thinking that I am not lucky with men. They always give me pain, suffering.
Even my father.
And then I realized that I am actually blessed.

My son.

A boy, male. Supportive of me in every way.
Loving me in spite of all my imperfections.

I think I can full this mothering thing of.

Son is my word of the week.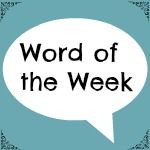 Recent Posts from This Journal
I just read the news about the killings in Las Vegas. Then there are wars going on, a lot of other killings all over the world. A lot of…

…

When the weather started to get really warm my son started to get nosebleeds so we try to stay at home when its midday and try to…