If you are following me in instagram (pleaso do! I am @pixiedusk ) you might have notice a lot of flower photos lately.
I went one afternoon in the local park and took a lot as the flowers there are blooming and even if its tad windy the bees are active.
And the sneezing started there and never stopped!
I am still sneezing and its so bad now that I werent able to do any blogging. ANd my laptop is full of snot from my sneezes.
Meds for hayfever is just expensive but I need to take those every so often. And my eyes are now super dry from me always scratching it. I know its nad to scratch but I just have to do it!
Hayfever is my word of the week.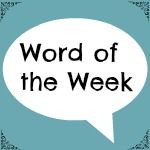 Recent Posts from This Journal
I just read the news about the killings in Las Vegas. Then there are wars going on, a lot of other killings all over the world. A lot of…

…

When the weather started to get really warm my son started to get nosebleeds so we try to stay at home when its midday and try to…