I remember watching Pokemon on TV at home in the Philippines. Unlike the kids today who can either watch the cartoon non stop on youtube or amazon we have to wait for it weekly. I also remember about the movie and right about now the themesong is playing in my head.

When they launched the game Pokemon Go I got excited as its reminds me of the happy past. I was a bit late in getting the game as my phone is not that dependable nowadays. We got it on and my son and I shared the game. We are so bad at it at the start. Not knowing what to do. We are so slow and we didnt know about the eggs till its too late hehe.

But we had fun. Every day before we would set out on a journey to get more monsters.

And since I got a free access to amazon prime videos (i got few months free from being a student) my son and I got to watch the cartoons that I grew up watching and he doesnt need to wait every Saturday. He can watch to his hearts content or till I tell him its time to stop =P

Pokemon is our thing. Something we bond on. Something we day dream about together. We want it to be real and my son is always saying he wants a real pokemon buddy.

We are also saving (not successfully) for a DS game called Nintendo Sun. He has £5 haha.

Everytime we go to shops we salivate and dream so more that we can get the cards someday and play with them. This is where being so poor sucks as I cant buy my son those toys. All we do when we visit the store is to plan what we are going to do when we have them and day dream together.

Looking at it now, daydreaming about it together is really the fun bit.

His father (who has got a job & money) bought him those cards. They are now scattered all over the house.

It is really painful for me because Pokemon is 'ours'. Something that we share & love together. They have violin together and Taekwondo and Beavers. Me and my son only have walks in the prom because that is all that I can afford and now he is taking that something away from me by buying him endless cards.


But since its something that they did not really share dreams about my son is not .. valuing the cards as he is suppose to..

I realized that its not really the cards that he want but that moment when we dream about having and playing it. Us being excited in seeing the cards in the packet and being in awe of monsters on the wrapper. When he got the card from his father he was left on his own devices, the card doesnt have its magic because he is not sharing it with me or someone who values it.

We are still playing Pokemon Go together. We dont have those big monsters that others have. But we dream of having them monsters one day! We dream together. We have common goals and reaching those goals together (like evolving our face cute monsters) makes the game fun! Him laughing at me for not being good in catching the monsters with pokeballs. That I need him to catch them for me because I am rubbish in targets! We both get frustrated when the monsters escape. We both get crossed when we only have Drowzee whereever we go. He would make fun of me for always accidentally tripping while walking with the app on. I would laugh at him for always playing pikachu's voice over and over. He said he loves my voice becauze it reminds him of one of the voices in the cartoon. And he loves it when I say that he looks like ash on the DS game (he does!).

As I am tidying the cards scattered around the house I am also realizing that in the end I might not have the money to buy him cards or games or more cards. But Pokemon is really ours because of the moments we share together. The dreams and the goals that we have created. The journey we have together to reach those goals and dreams are far more fun and important and magical.








My son had a bad week in school. He fell and went home with so many bruise all over his body. Our nightly ritual now involves changing of plasters on the right side of his body and on some nights a dose of calpol to keep the pain at bay. Then the next day he had a nosebleed and I just want to make things wee bit better so I asked him what he wants to do. He wants to see Bristol at night. If you are a regular reader you would know that my son loves Bristol and is daydreaming of living there. I dont have much money but have enough for the fare so off we went.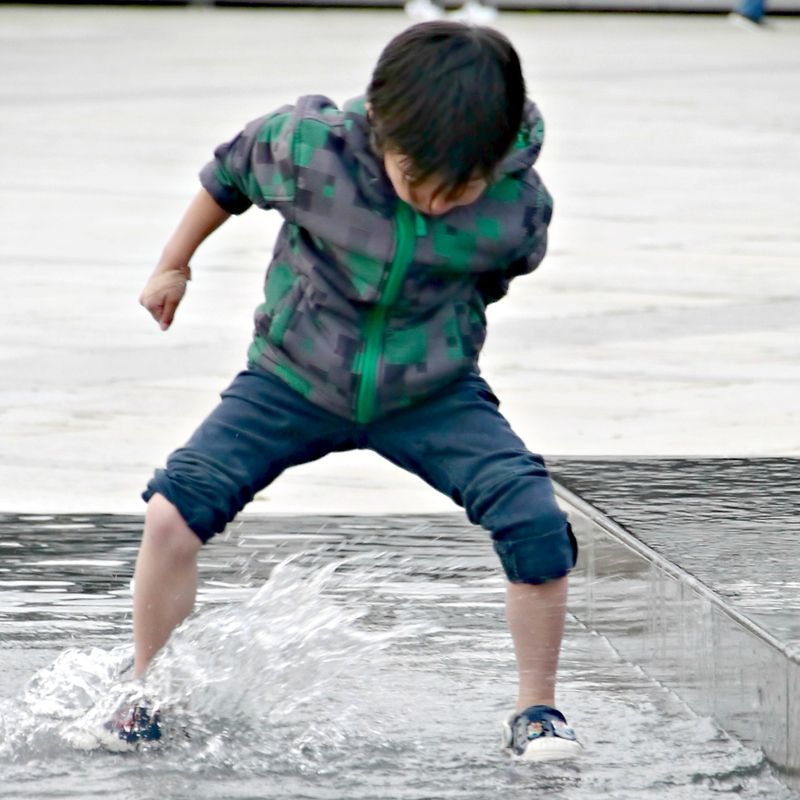 There are so much happening on Bristol always but we just come back to the classics like this bridge and those lovelocks. And the Millenium Square fountain of course. He is also amaze on how much poke stops there is as compared to where we live. You can walk in a block and get tons of pokeballs he said.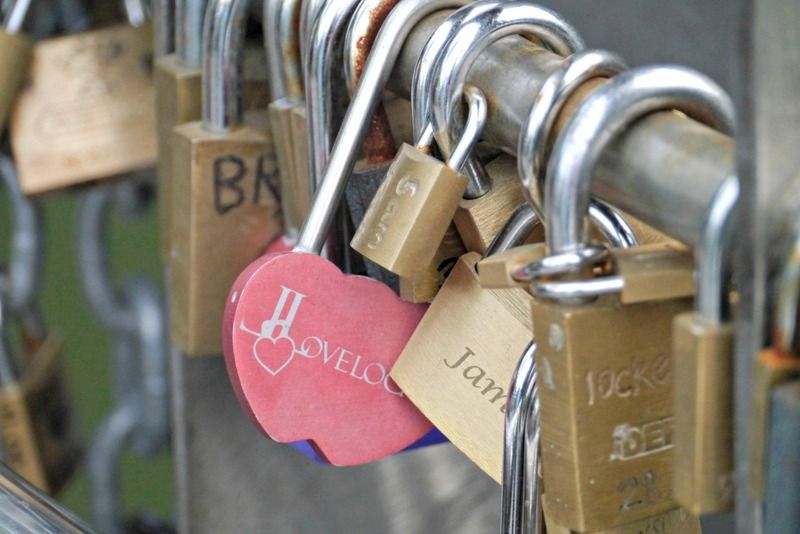 And some night photos. Blurry as I accidentally put the focus on manual and I am not adjusting thinking its in auto haha.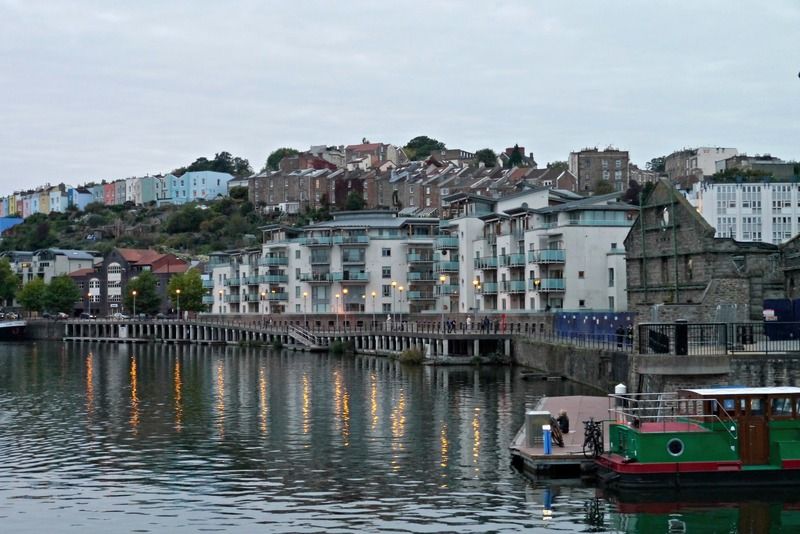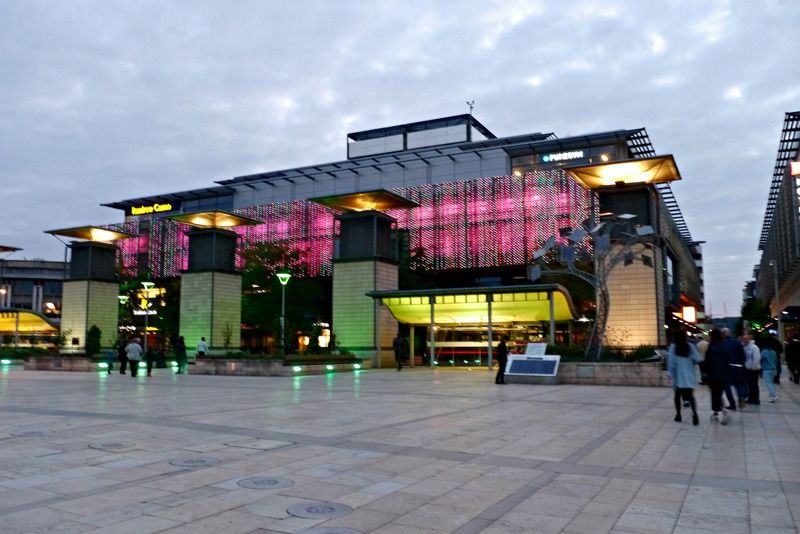 I werent able to get so much photos as I am lugging a massive bag which carries food (I brought whatever we have in the house) and change of clothes for the fountain play. But we did see Bristol at night and I think its safe to say that it made everything okay for my little man.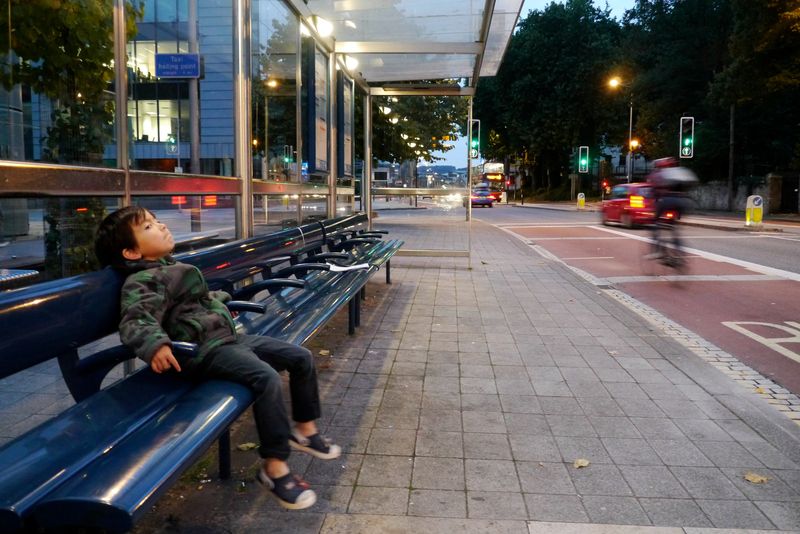 And hope this week will be better for him!

















While doing our weekend walk (catching pokemons). He asked me if I checked his school website for updates. I asked back 'Updates?'. If they chose the class representative already he said.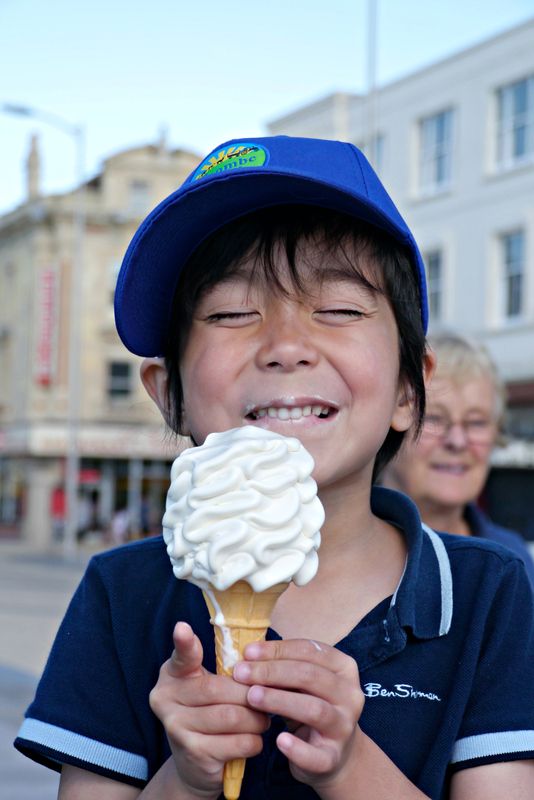 Backtracking few days ago, he was so happy to tell me that the new Headteacher talked to his class about choosing a class representative. The representative will help in making the school better and the Headteacher talked about the qualities of a good representative. He said he has a lot of those qualities. He went home that day dreaming that he will get this post and I am just so happy to dream with him.

It dawned to me now that my son really wants that post. Much as I dont want to tell him but I did tell him to not count on him being picked. I told him that the Headteacher would probably want someone older. He said that he is older! I told him that a lot of his classmates are way older and more mature than him. He said that he is mature.

I can see that he is getting more mature. Him bringing up this conversation and all. It pains me to see him get hurt if he will not be chosen. I am trying my best to tell him not to expect too much and yet I am scared that I am stopping him to be hopeful. Its so hard to find the balance isnt it?

'They dont have the names yet but I think that if you will get chosen they will tell you in class or if they chose someone they will announce it in front of you guys.' I just answered smiling and so proud. Its so nice of him to have a dream like this and I am thinking that if he will get the post he would be pleased and if not I will just be there to hug him and tell him that though he is not a class representative he can still represent his class by being a good student.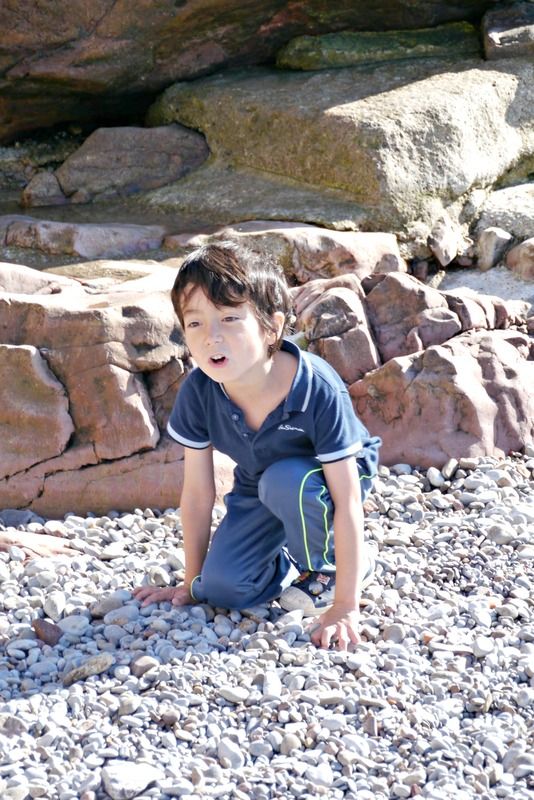 He then jumped into a bed of stones. Throwing the big ones as far as he can. My son is growing up so fast! Its so scary and so exciting and I hope that I will be given a lot of moments like this before he really starts living those dreams.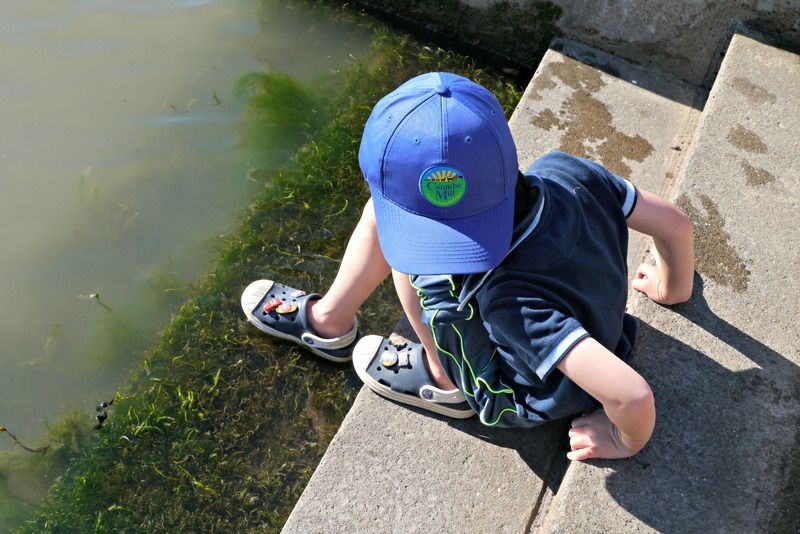 xx










The rain wont stop and I dont really know why we are outside but we are outside with our wellies. And then rain stopped a bit and the sun shine though the sky is still gloomy. My son insisted on playing on the water and I dont even know how he did it as the water is cold! Then I saw this magical moment only to realized that I didnt bring my camera. But I have a cellphone!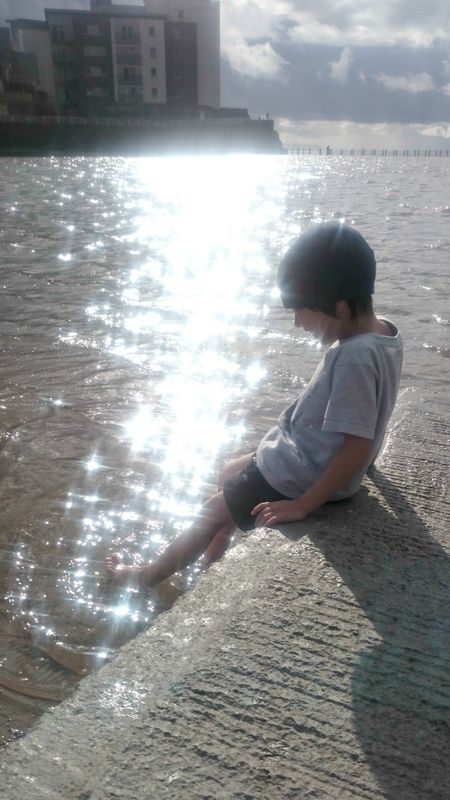 My phone camera sucks but at least I have captured the moment that I want hehe. And this is also my sunday photo!
We have stayed in there for awhile then the cloud gave in to the sun and everything turned golden and for awhile the weather is suddenly more bearable for finding shells on the shore.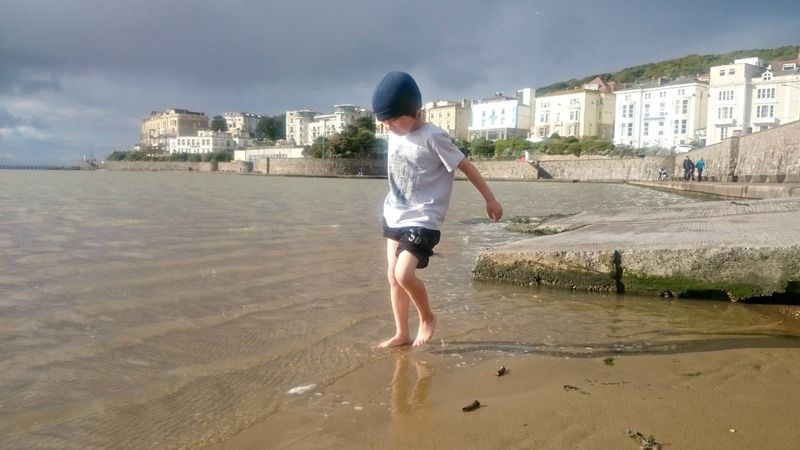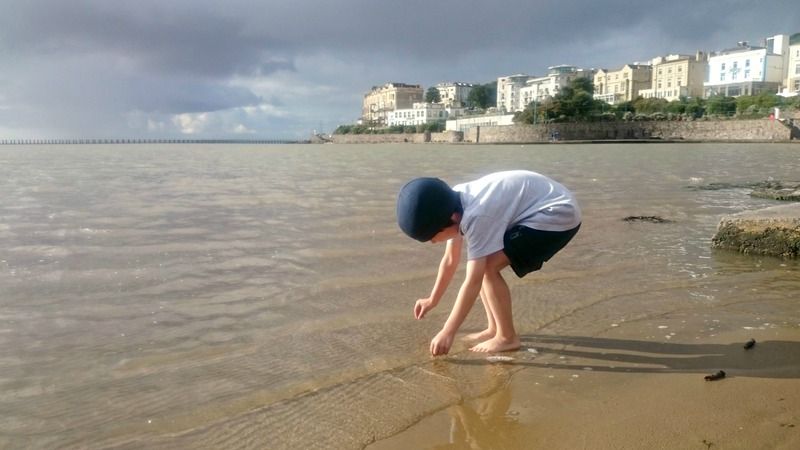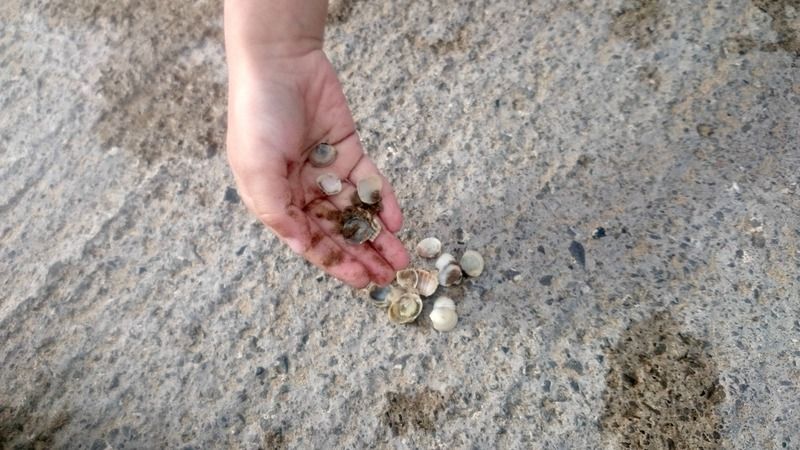 And yes its only for awhile as in a few seconds the cloud went back and its suddenly gloomy again
and it rained so hard we run for cover and then before we reach cover were already wet so its no use =P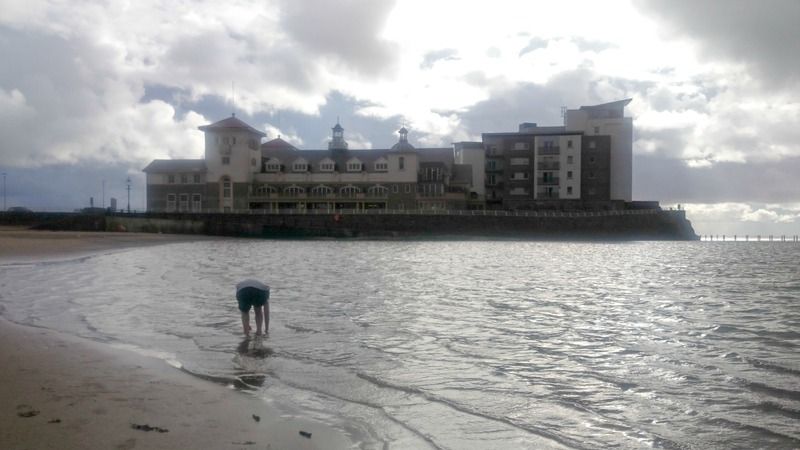 And I hope that when my son is older he will remember this one October rainy day when we braved the rain and we had the most fun collecting shells by the marine lake beacuse I will. Because its fun.

xx








</p>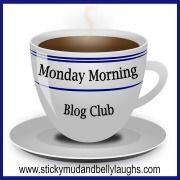 I am celebrating because its the last day of September and I am still here.
Same time last year I took my hibernation early because of depression but this time time around I tried my best not to hide in one corner and suffer alone.
I have new friends to thank for that and my sister who never fails to be at the other side of the line filling me with bits and pieces of whats going on at home.

I also need to acknowledge Pokemon Go haha. Something that my son and I bond to and something that makes me want to go out and walk.
I stopped walking when my fitbit got broken but went back when I downloaded the app. We started way later than the others but I think we levelled up fast enough to keep up with the rest of the world.


I am still of course heavily taking photos and instagramming them, much to my followers dismay haha.
Kidding aside even though my good camera is broken I think I am still taking decent photos!




Drawing too helps of course. And I have so many more images in my head that I need to draw and I just ruyn out of paper.
I am just saving enough to buy a decent paper and would definitely go back to doodling again!




But mostly its him, the reason why I am staying sane.
We have so many challenges since school started but we are on top of it now.

He has been in the middle of all the fightings and warring parents but he kept his cool.
I know that I need to sort my life before these things affect him and I am doing things.
I am slowly sorting some stuff out so that I will eventually have peace. And he will have peace.

Thank you for sticking it out with me. I owe a lot of people comment on their blogs and I promise I will once I have sorted things out.
Thanks for the patience and September is out of the way now bring on October!

xx

Survive is my word of the week!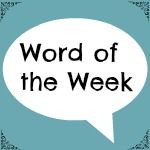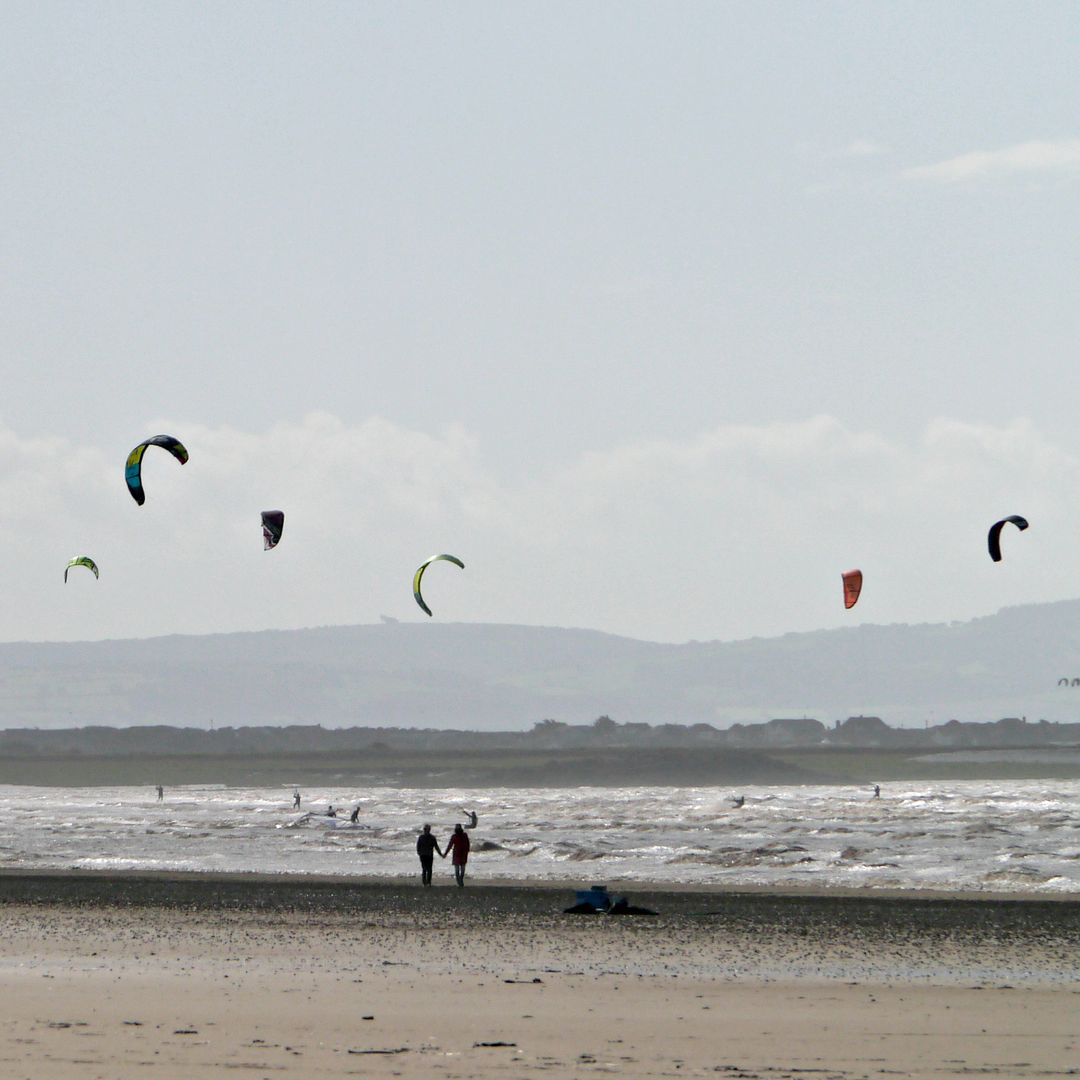 HHWW means holding hands while walking!
I just need some sweetness in my life and this 2 by the beach is just the sweetest sight ever!

xx

This post is my entry to Worded or Wordless Wednesday Linky!
Why dont you join in and link in your photo post (blog and instagram posts are welcome):

1.Link up photo post, wordless or worded, old and new!
2.Visit other post and share the linky love!
3.You can use my badge below so that other bloggers can join in too!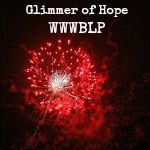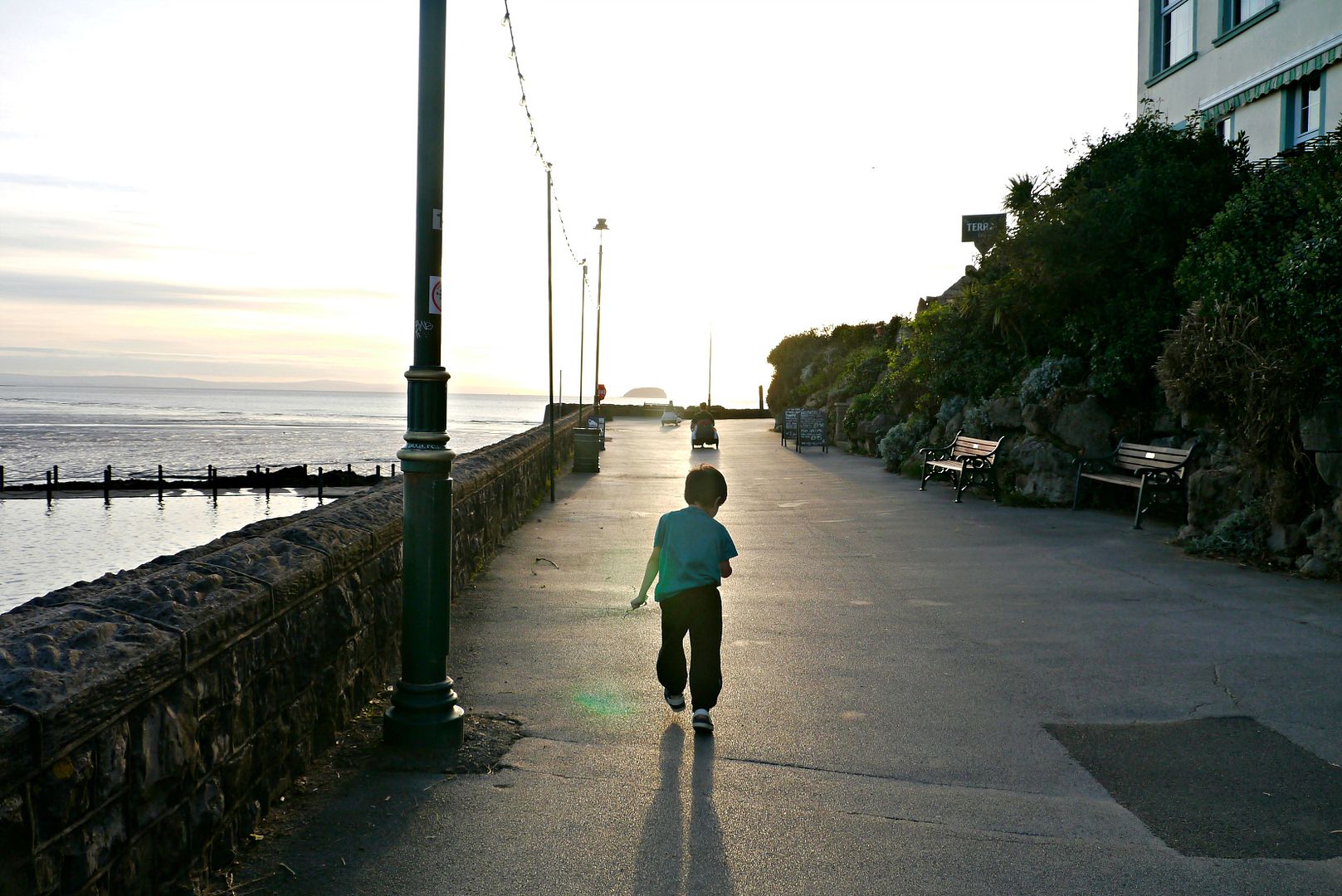 Its been a stressful few weeks in our household.
The first week of school was okay but the second was a wee bit hard on my son as they have a temp teacher.
I guess the change is a bit hard on him. I literally have to drag him out of the house and we are always late.
A first time since he started school for us. This week his teacher is back and things are getting better for him.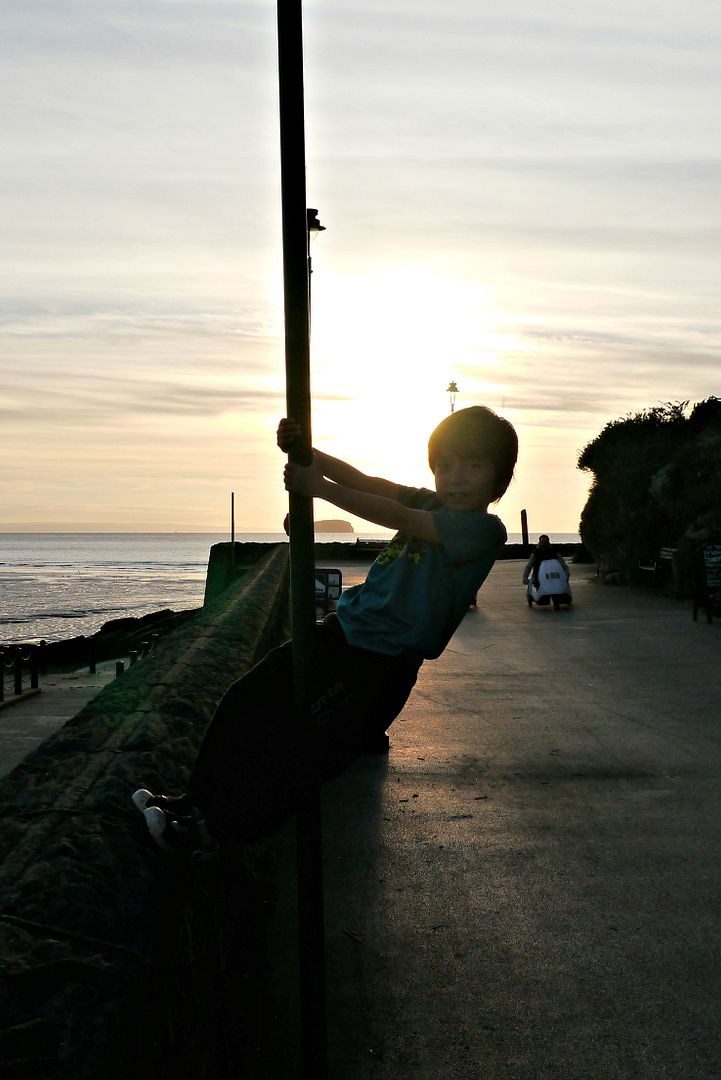 Marriage wise I am in a situation where I need to decide on something big and its taking a toll on my body. I am not feeling well.
And I am nowhere near in reaching a final decision.

Needless to say that my son and I need some fresh sea air. Its been awhile and we both deserve some late night walk.
We are so lucky that we stayed long enough to be able to see the sunset. Seeing the sky turns orange from gray is just amazing!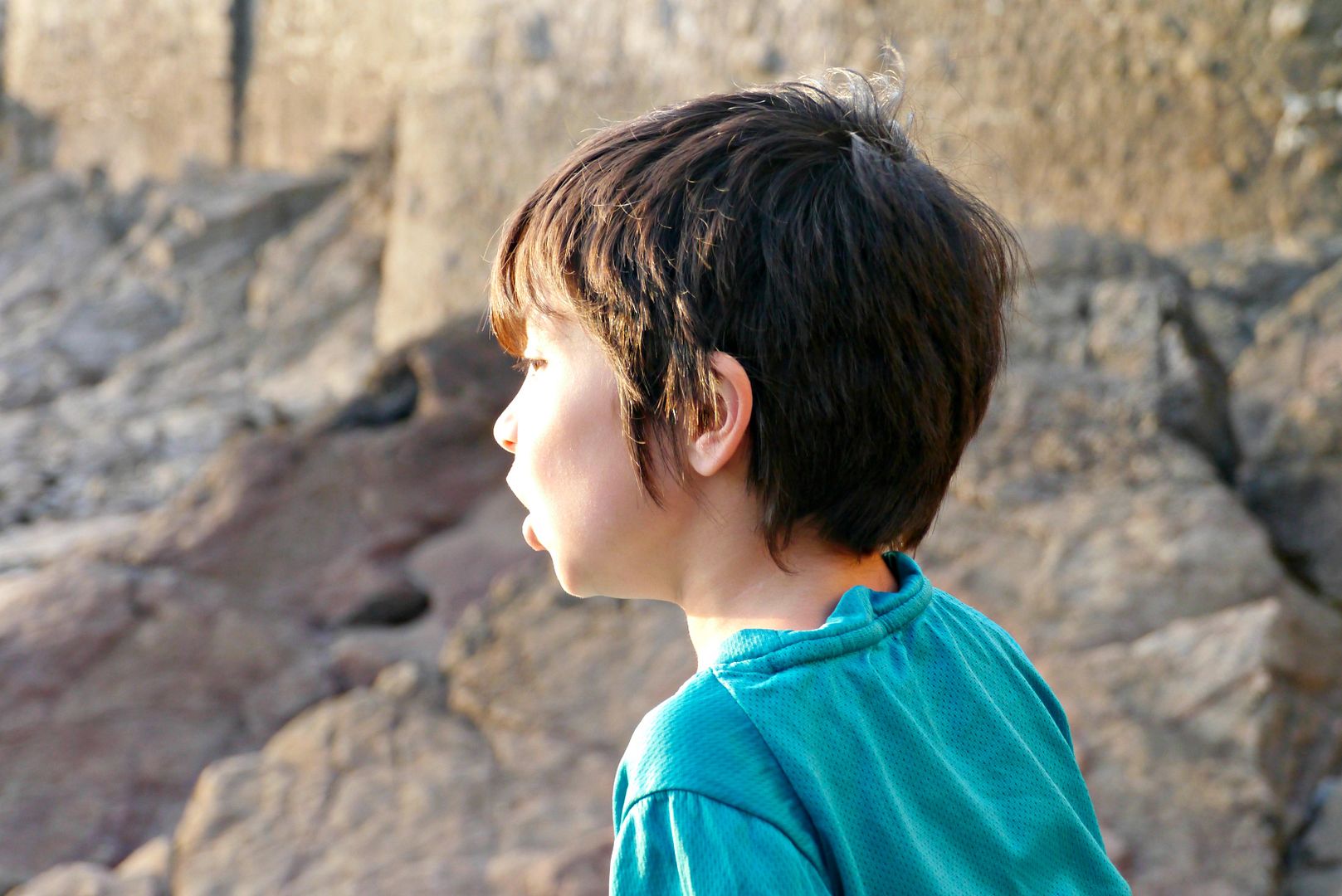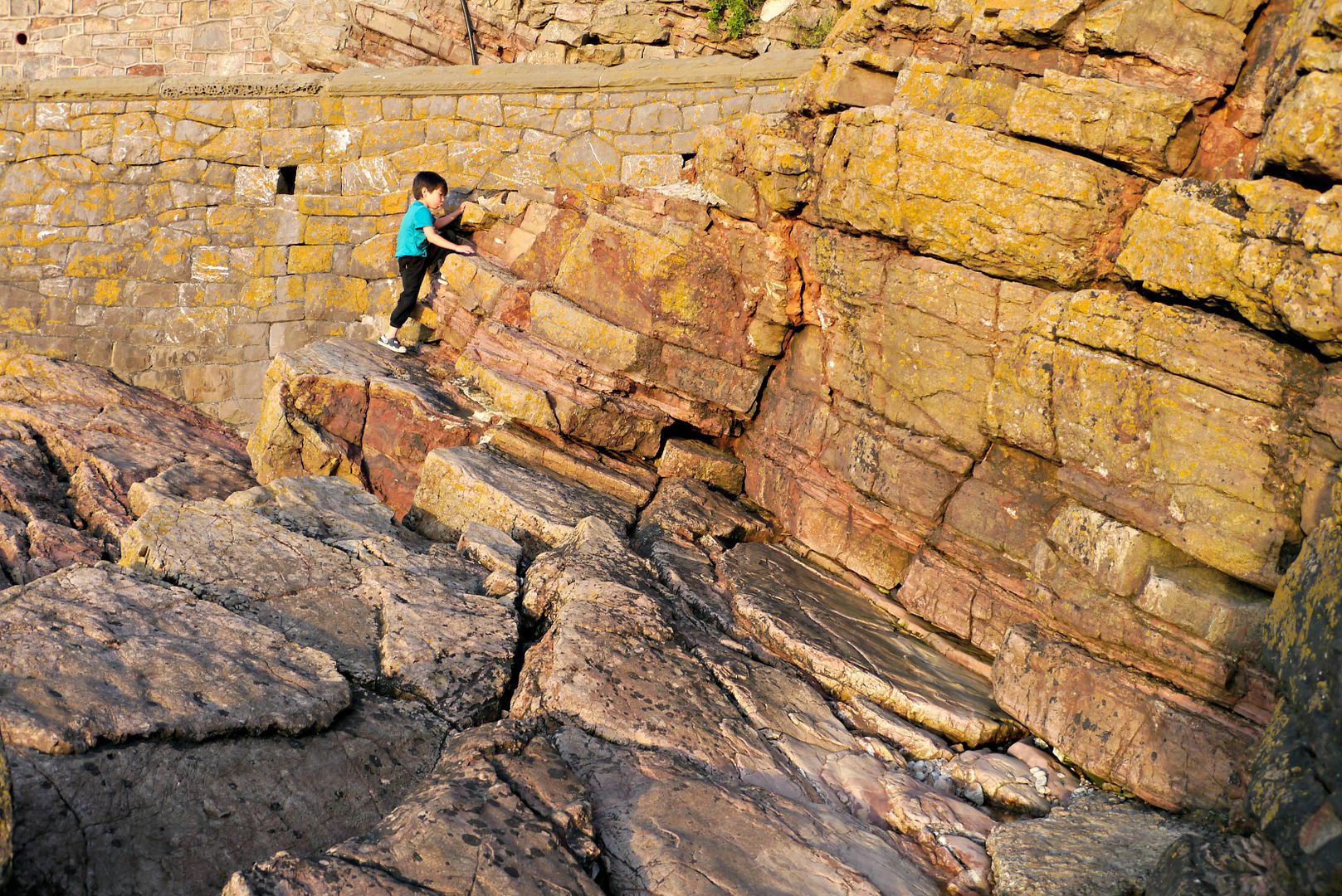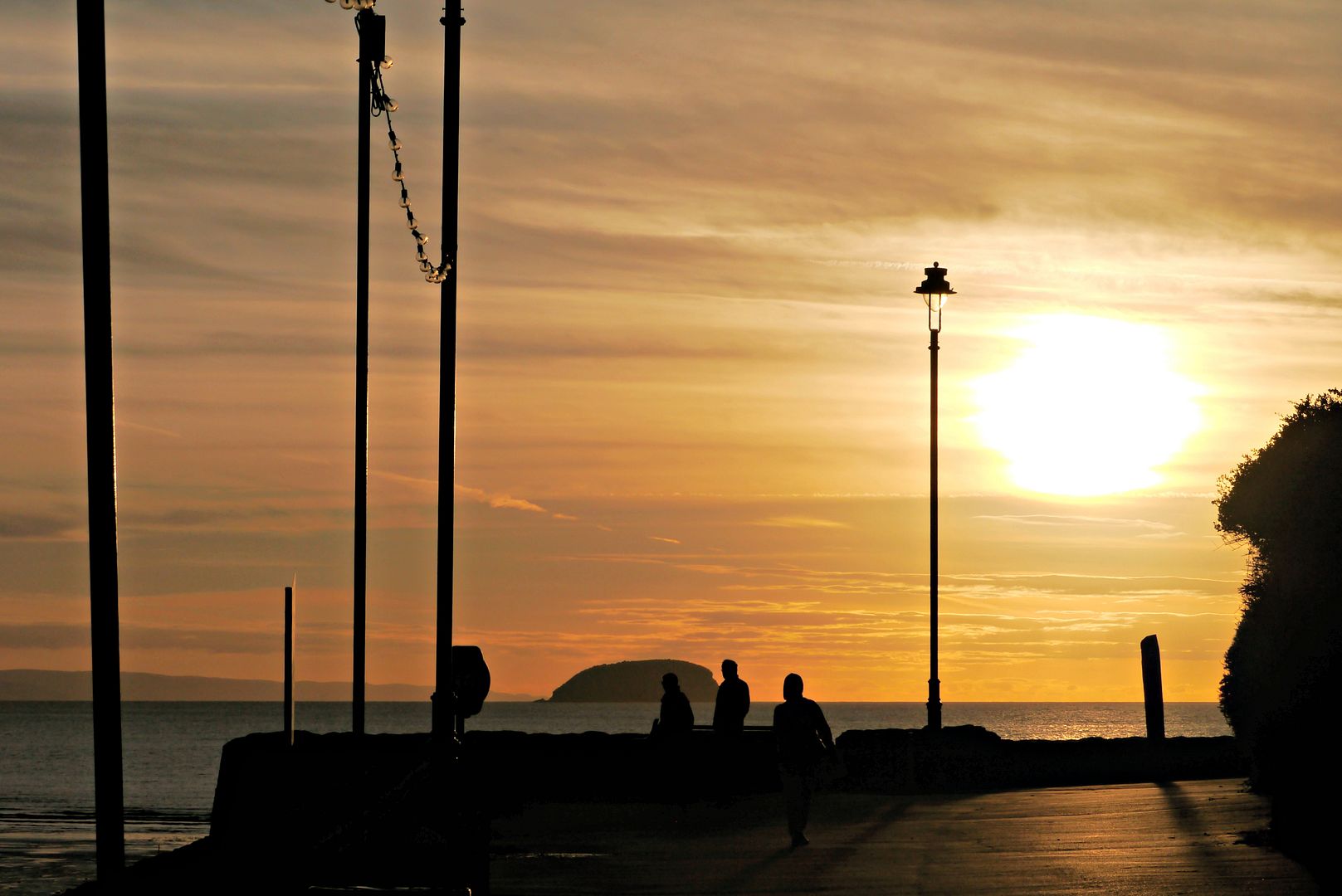 And there are lots of people like us who needs to be outside.
Lots of people are there too enjoying the golden colours that the sun gives.
I am feeling the change in air but the colour just warms us up.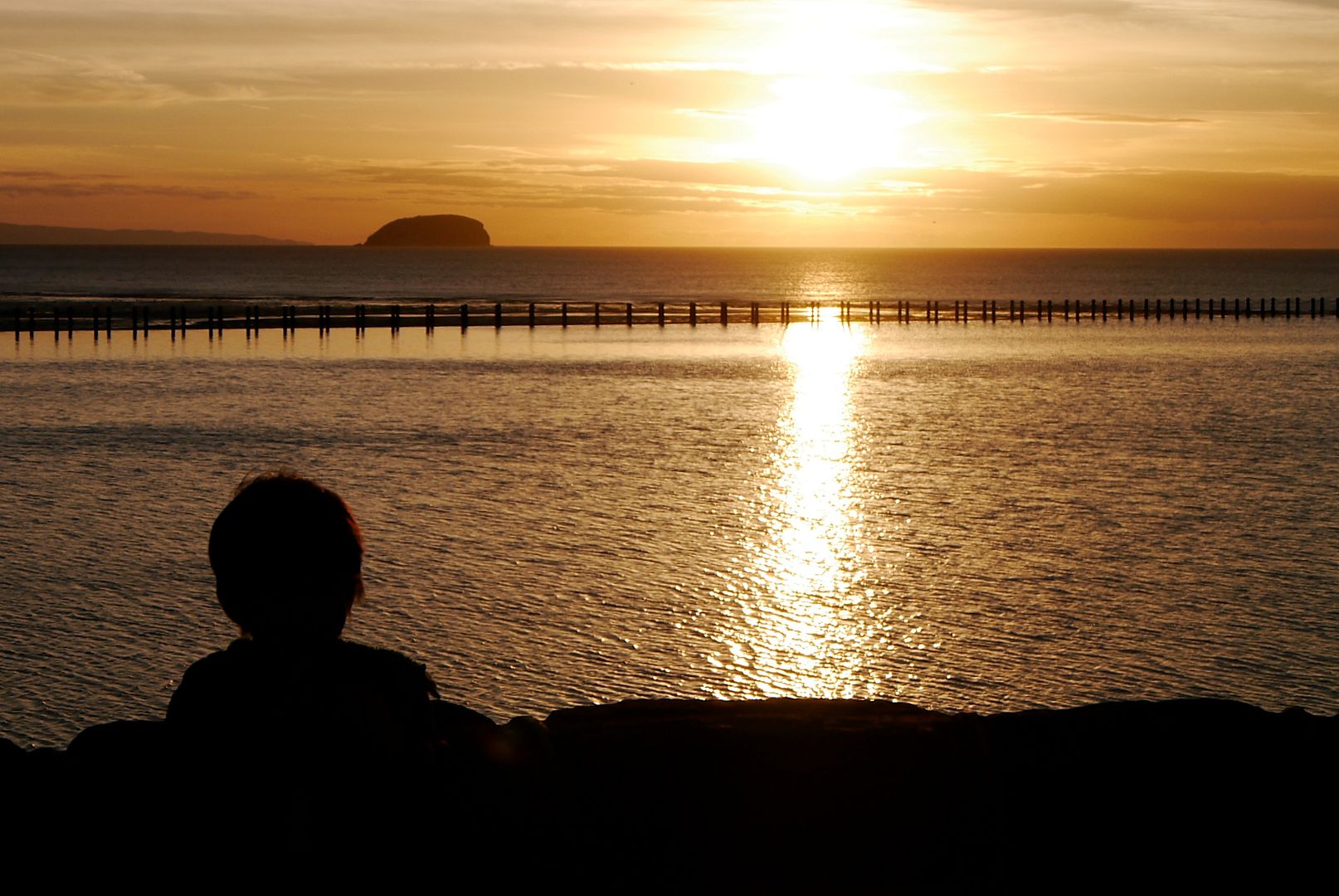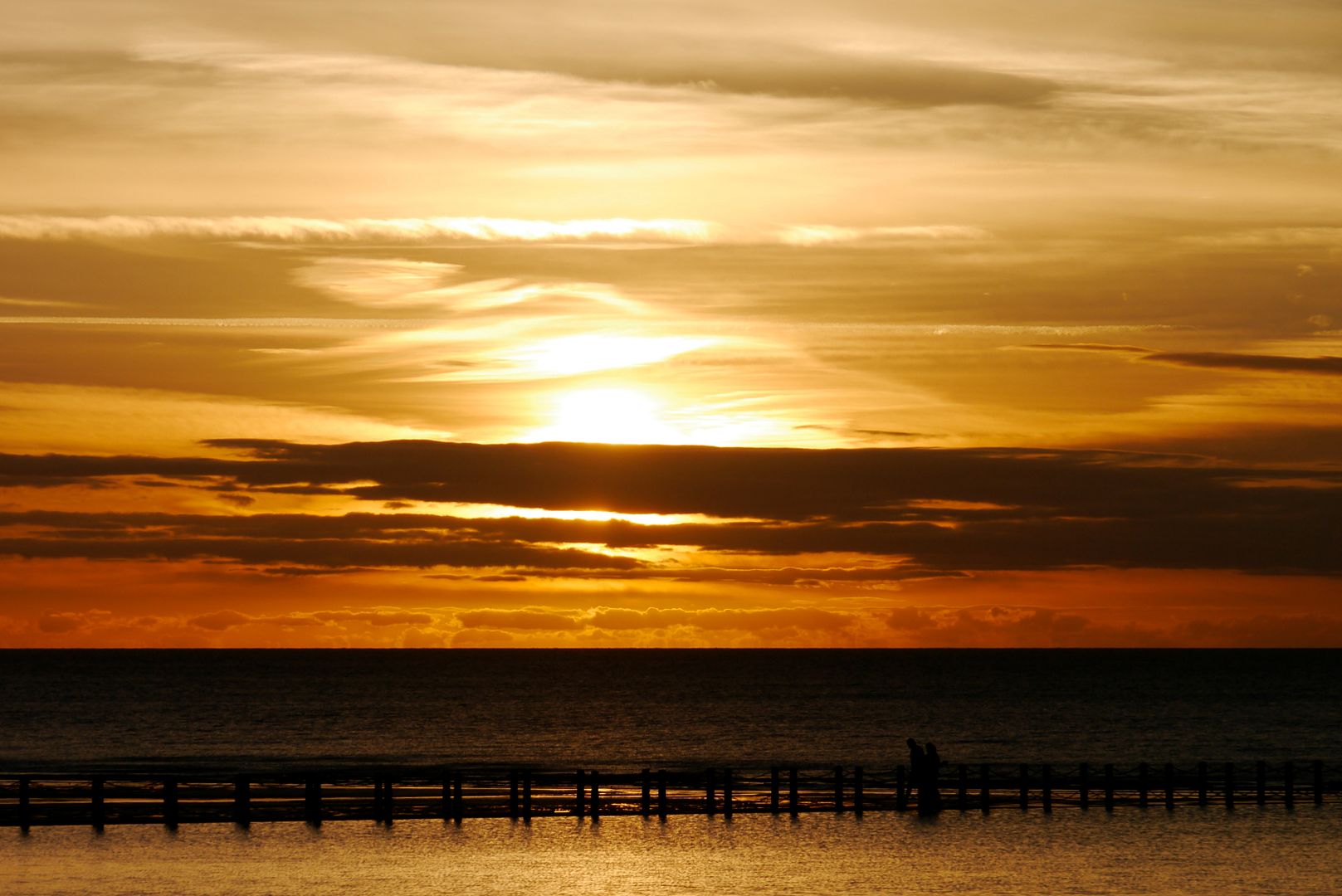 The last photo was taken by my son. We obsessively wait for that couple to be at the right place before he took this photo.
We want to show the scale of the bridge and of course the sweet silouette adds romance!

And that is what it is, a romantic night indeed!















I am so sorry to have been bugging you with my birthday and promise that this is the last post about it haha.

My son and I celebrated my birthday last Saturday at The Grand Pier here in Weston-Super-Mare.
I dont have any money to spend whatsoever or well maybe I do. £5!
Entrance to the pier is £1 each and thats £2 for the both of us.

We of course took a photo of my son in their massive deck chair which my son and I wants to have at home.
You never know when BFG is coming over and you dont want to be rude asking him to sit on the floor are you?
And thats why we want that deck chair!




We had a wander around. Looking at toys and games and people first. Feeding on the happy vibe of the place.
My son went into one of the attraction called The Crystal Maze. He is so brave as he went there all by himself and just for a £1!
While he is there I took time to capture the colours on the game area.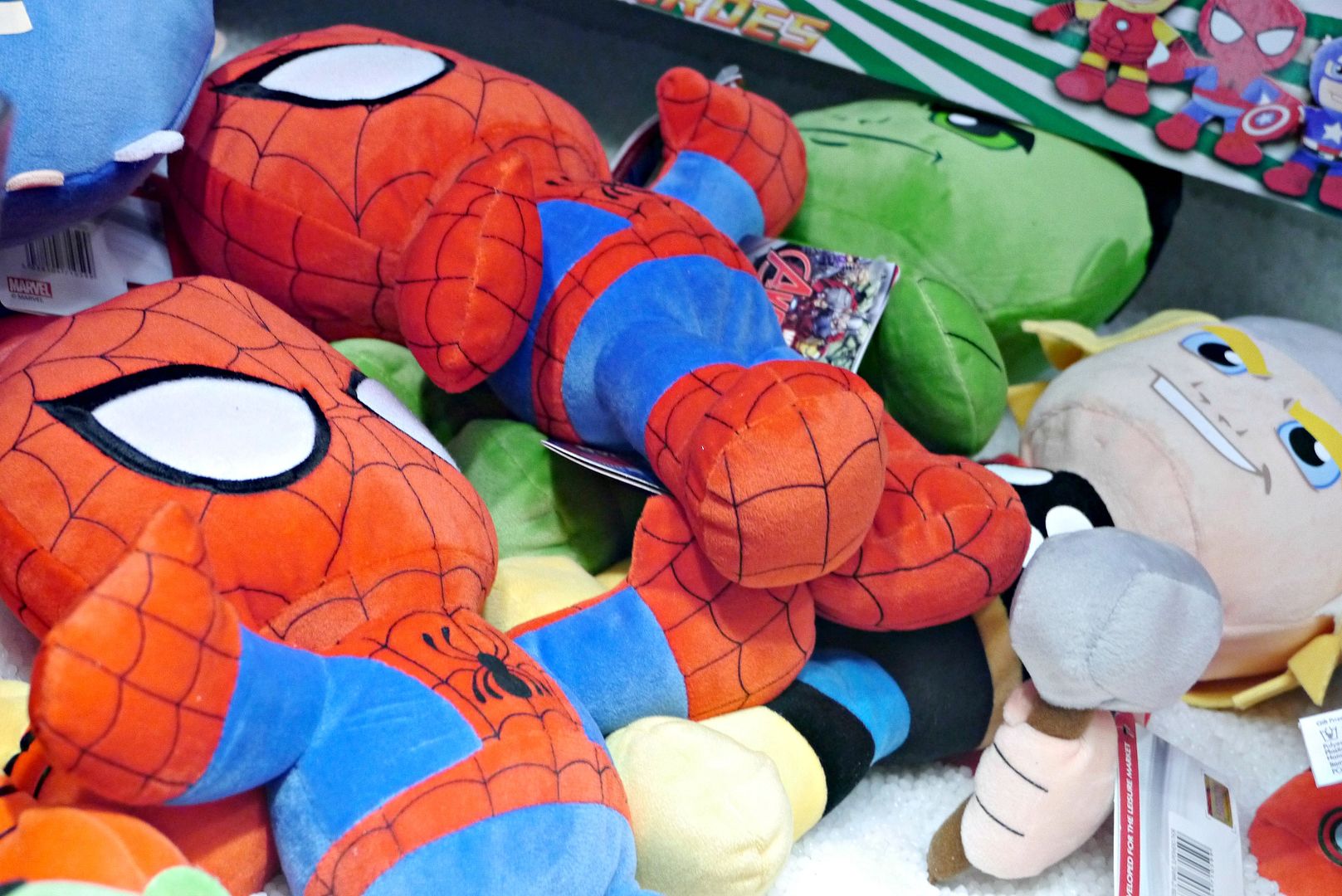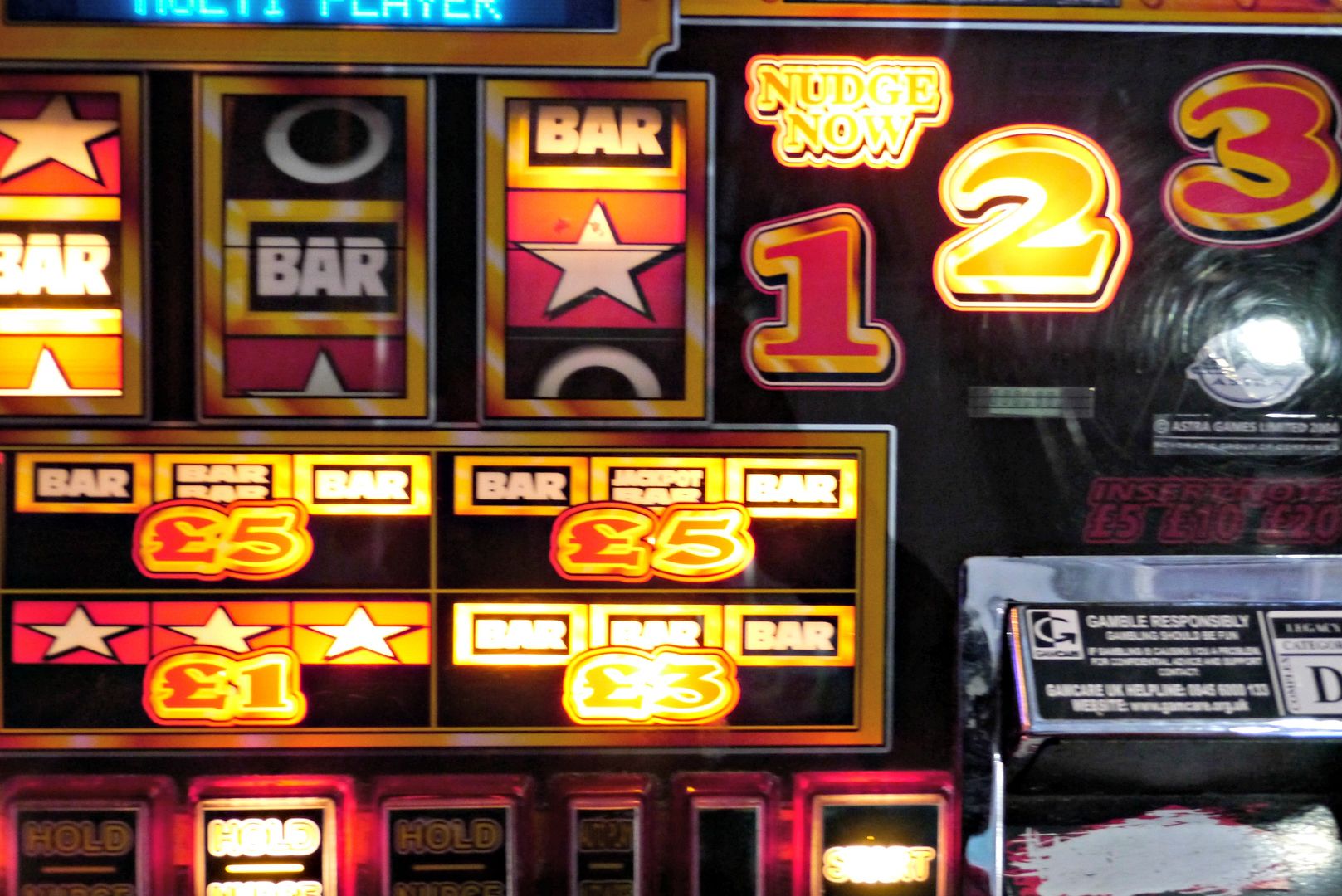 After some more roaming around and drooling over the games that we cant play we exchange our last £2 for a lot of 2p!
I know its blurry but look at that face!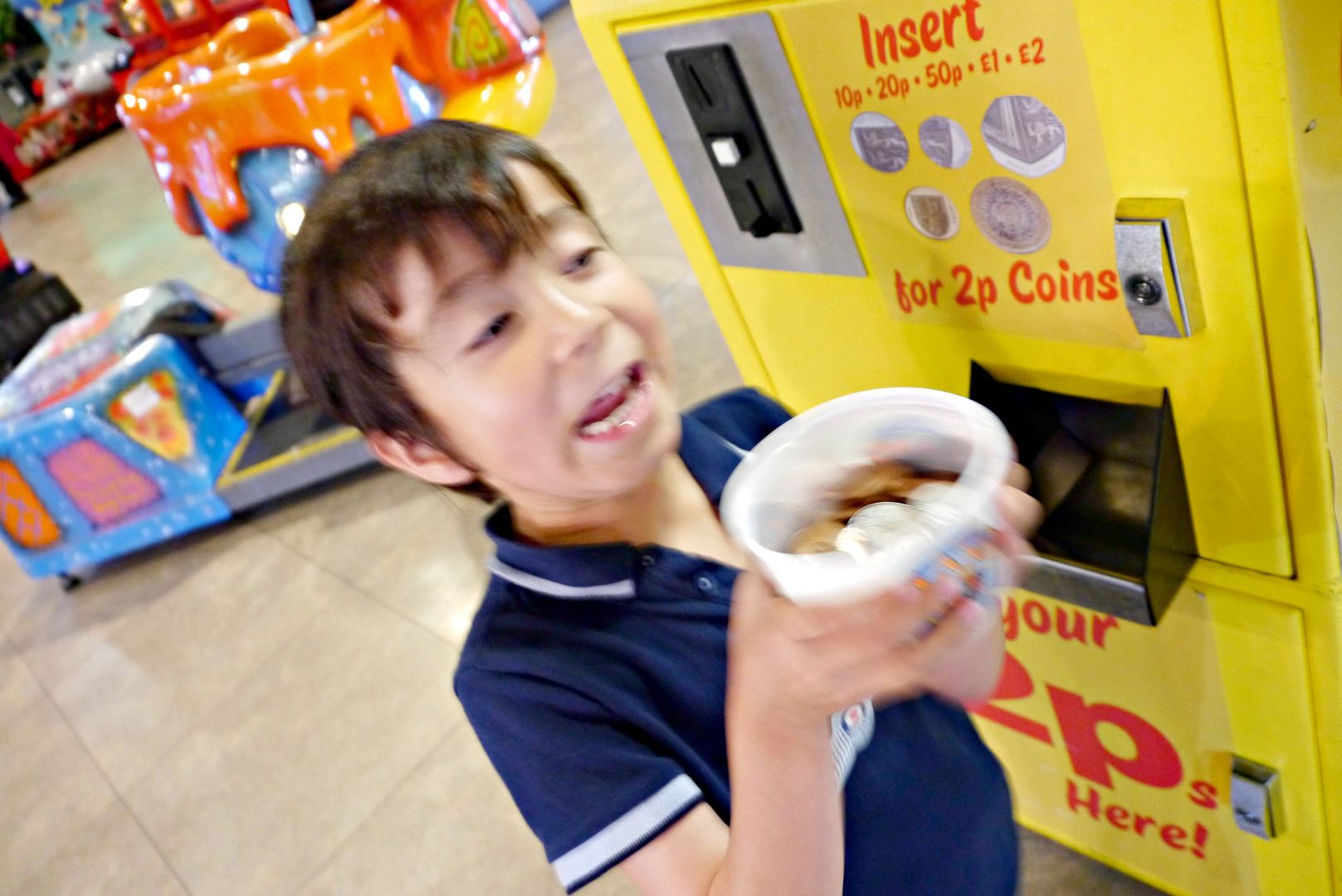 I werent able to take a photo of us playing the 2p machines as that needs proper concentration haha!
But we stayed there for awhile and our money gave us some tickets too.
We walked some more! And just soak up the nice view of the seafront in one of the balconies.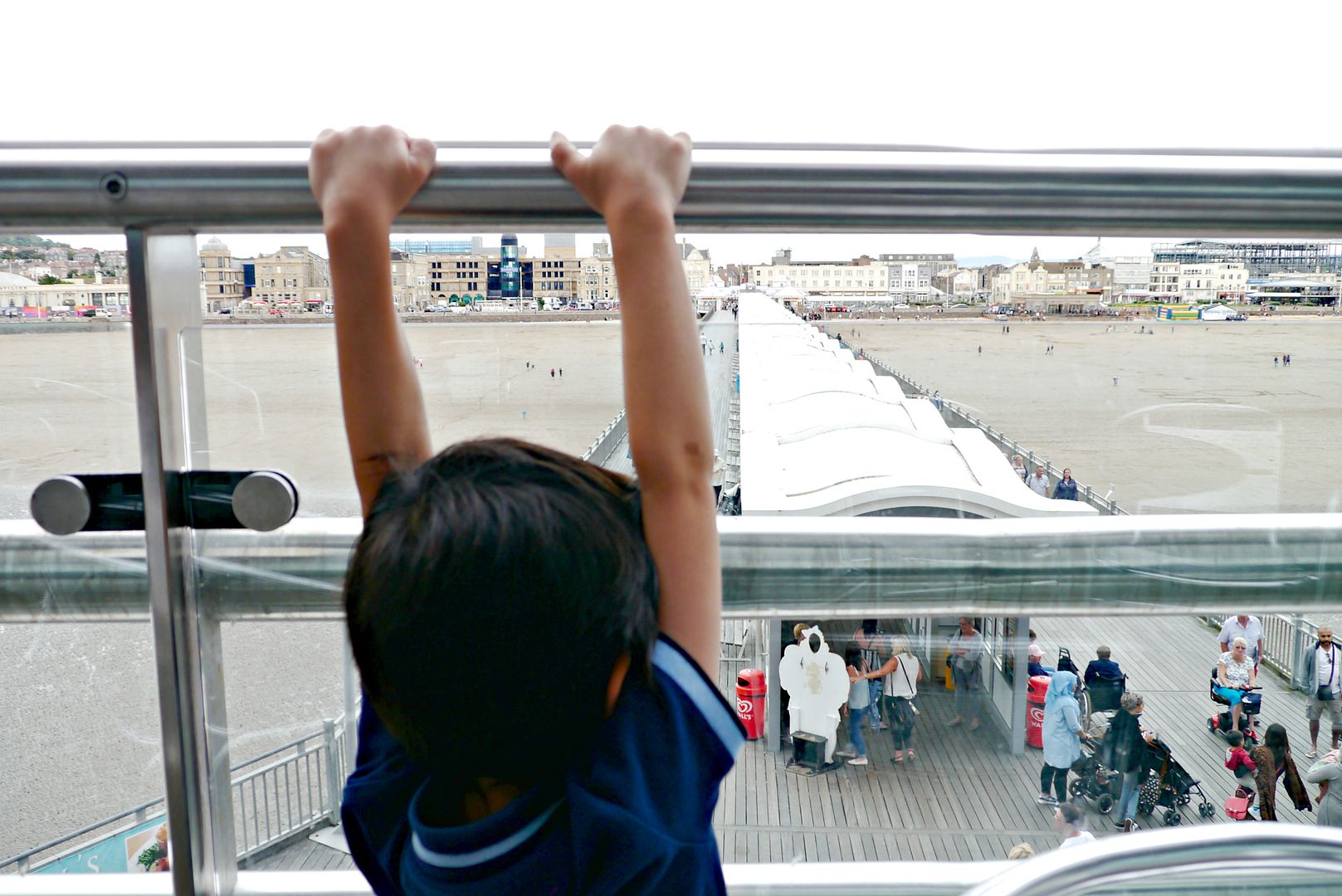 After which we head out in one of the outside benches to eat our packed lunch.
Eating with the view is just so perfect!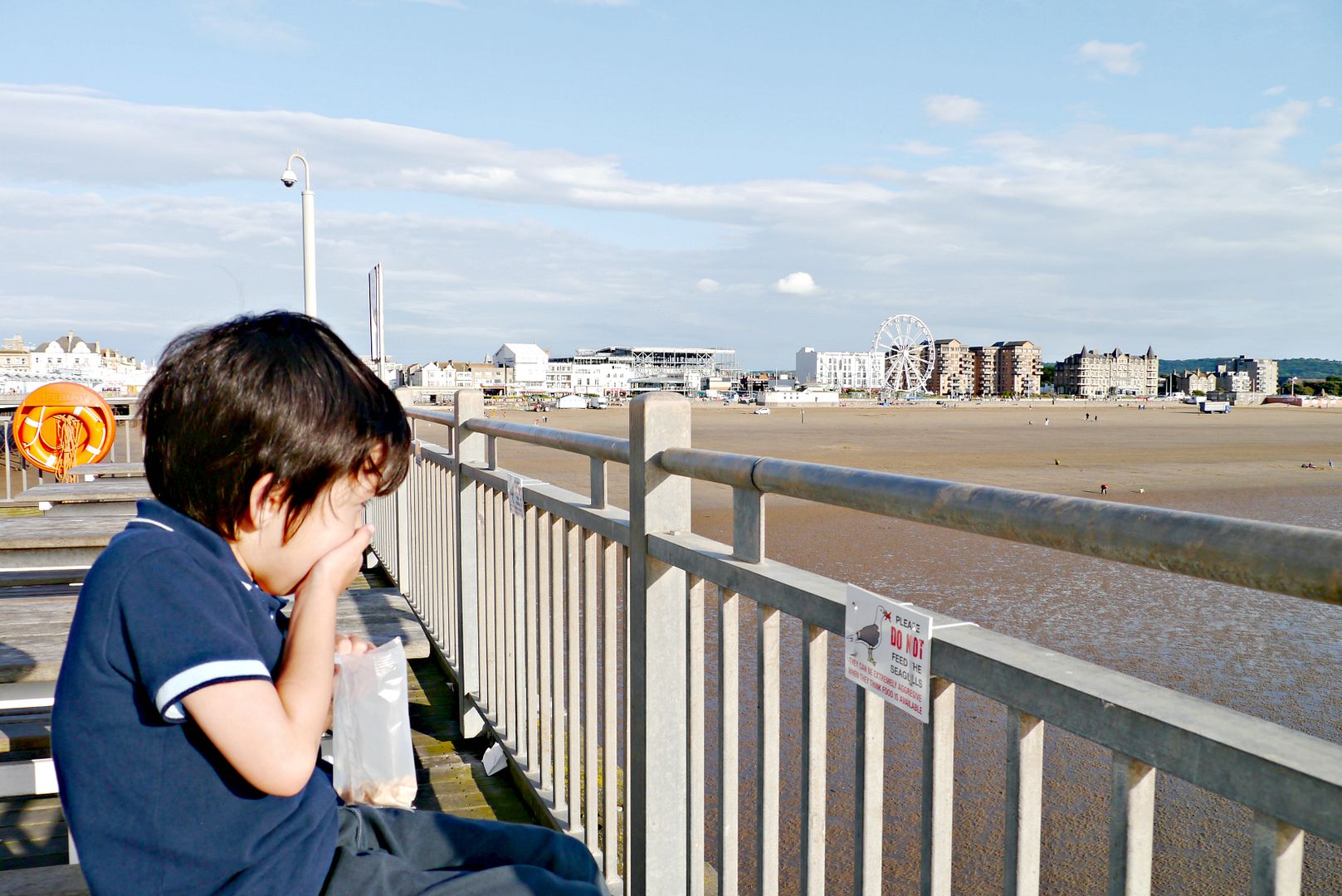 We finished off with fighting some pokemon battles! My son beat all of the monster and was able to hold the fort/gym for awhile.
He loved it!

We went home skipping and happy and this is one of the nicest birthday I had.
Of course when I went home my husband is just so happy to ruin it by initiating a fight.
But thats for another blog post.
£5 has never been so grand! (grand pier get it =P)

xx

This post is my entry to Worded or Wordless Wednesday Linky!
Why dont you join in and link in your photo post (blog and instagram posts are welcome):

1.Link up photo post, wordless or worded, old and new!
2.Visit other post and share the linky love!
3.You can use my badge below so that other bloggers can join in too!