And the school holiday is over once again! I always have this feeling that we didnt do anything with the half term and now looking back at the instagram photos we did a lot! (And yes this post has got lots of photos!!!)

We did start it with a fever and yet with the help of calpol (As Fiona calls it > magic juice hehe) we were able to still go out in the afternoon to enjoy the warm weather!
Not his first in the carousel but his first using his own [pocket] money.


And because he is still recovering from that fever we spent a lot of hours resting while creating or reading.
And I think it helps that I managed to store extra Lego toys from last Christmas and brought them out to enjoy during the week!
And because we have Lego bits and bobs he was able to make his own fidget spinner.
And we played in the water, discovered our own island, climbed rocks, rode the donkey and biked.
So yeah we were busy and we had fun! He is going to be 7 in a few weeks
and he is already counting the days till his birthday so I guess its safe to say that we will have more fun in the future days!
Hope you had fun like us too!
Is it June already??? Thats the morning greeting I had when June started few days ago.
See June is my son's birthmonth and since June 1st we are counting the days till its his birthday (on the 19th).
And he is really excited to be 7 because everyone in his class is 7. He cant wait to belong.
And he is hinting on gifts than he wanted.
Minecraft on the forefront and a lot of Lego if I have extra money he said (I dont =P)
School holiday is qiuet on our household as we dont have budget to go anywhere but we are frequently at the beach of course!
Going when everyone is already gone so we can run around without hitting someone sunbathing or someone's tent.
Its so nice that its always sunny and when its raining it is a welcome respite from the heat.
Countdown is my word of the week.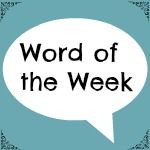 He is still sick but strong enough to assemble some Lego toys.
This is our second box. Some leftover gifts from Christmas that we only opened now.
He loves building them. Lego is a real amazing toy.

He is so into it, concentrating that he didnt even notice me taking some photos.
This space rocket has gone to places where no man has ever gone before, my son's imaginary universe.
He was playing long. And I was just so happy because he usually play with tablets and his DS.
He gets bored with real toys now. In the end he said F.A.B so I guess its Thunderbirds world that he has visited then.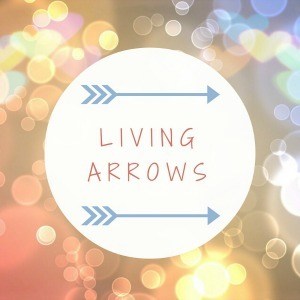 My son is going to 7 next month and he cant wait for it. He is also being impatient in his teeth falling off. He wants to read Percy Jasckson now as we saw the movie together. He also is planning on playing more minecraft. He is so obsessed with it and wont stop talking about it. He said he wants to be a roadworker when he grows up. He also wants to be a Teacher teaching science because he loves science. He also wants to go to the beach more because its sunny and used the board that we bought last winter for £1.50 originally £15. Yes like me he loves buying reduced items. Here he is playing with a ball and since its warm he also played chasing waves at the beach near where we live.




He is also looking forward to going back to the Philippines he said. One of the few things that might be impossible but who knows it can happen.
He has got so many dreams and I am looking forward to seeing him reached those dreams even if the one that he's got is just losing his 2 lower front teeth to earn money from the Tooth Fairy.

Simple dreams of a boy that might get more complicated as he grows older.

And my heart is bleeding for that 8 year old girl who died in Manchester.
I wonder what her dreams are. Maybe she wants to be the next Prime Minister or be the next Time Peake.
Maybe she wants to be like Ariana and sing to heal the world.
Whatever her dreams are she can no longer chase them because her life was cut short.
I can only imagine the pain of her parents. And the other parents who lost their kids in that event. How can you survive losing a child?
Do you even survive it? She is just a year older than my son. So young.

I am so scared. Summer is upon us and there are so many events that will happen.
How can I not feel scared attending them.
I know how the police and the army are out to protect us but inside me..
how can you feel safe when you just saw someone's dream can no longer come true.

But I know that this is how you fight terror, by showing people who create it that life goes on. You are more careful, more vigilant but you go ahead.
Because when you let terror stop you is also the time you accepted it won. I will try my best to not let it win.

Manchester is my word of the week.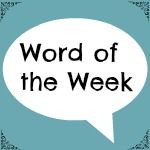 He suddenly wants to go out to record all the flowers, birds and minibeast that he can find in the park. We found a magpie, aphids, ants, daisies, alliums, poppies, bees and a robin.
He wrote their names, an illustration of how they look like and the how many he saw.

He writes like Him, mouth moving while scribbling the pen hard on paper.
Sometimes I wish that I wont notice the traits that he got from him but he is his father.
I have this resolution that I would look beyond those traits and see him as a different person from me or his father because he is.
Although at the back of my head I know that nature is strong and he would get so many more traits.
The most that I fear that he would get from him is cancer. We are planning on living healthier.
He promised to eat more veggies and fruits and he is trying. We are trying to always go out to walk, climb trees, make sand angels.
And this, record nature.




He is going to be 7 soon. Can you really beat cancer by eating healthy early? Not get it at all if your body is strong?
By moving more early? I dont know. But what I know is that I need to try, now.
I need to do something. Little things that I feel would help him when he is older.
I just want him to grow older and experience more of life. Record more things, explore more places.
And I will be here rocording him record nature around him.

























I cant even believe how fast I am reading books nowadays. Needless to say that I am back to me reading wise.

I have finished 3 books and I am starting to read a 2 new ones.

From my last book post, I am only starting with The Girl On The Train so I will start with that one. And I will try my best to not give as much spoilers

***

The Girl On The Train
by Paula Hawkins

The story of Rachel Watson is read by millions already and was made into a film that star Emily Blunt. Although it is famous and a bestseller I havent had a chance to read any review about it. I think its me knowing that I want to read it one day. I love Rachel. She so flawed and so real. Her decisions might be erratic in the book and I think that is how I will react too. I love her realness and how she cares for people. I like the book but didnt not love it as much as I would like as I know early on who did it! All the event covering, hiding who the real killer is futile on me. I didnt feel the suspense that one should feel in books like this. I am looking forward to Paula Hawkins' next book and I wish that it would be better than this one.

***

I'm Travelling Alone
by Samuel Bjork

The first time that I have read a work by him. As any lead character Mia and Munch as flawed. But I think that is what made them more human. Little girls are dying and they need to stop the killer. Unlike The Girl On The Train, it is really hard for me to guess who the killer is in this book. I am wracking my brains out on teh clues given and like the characters it is leading me nowhere.

I love the extra details and the lives entwined in the case. I love Lukas the most. He is an assistant to the pastor. I love how he saw the real evil in the end. I am so surprise to find out who kills in this book and I am glad because thats the way I like my crime and thiller book! I am looking forward to the next book in this series and I hope that the person who borrowed The Owl Always Hunts at Night. I hope its another suspenseful read!

***

The Couple Next Door
by Shari Lapena

A fast read. Like Samuel Bjork, I have no clue who the kidnapper is! An engaging book as I can feel how tired the characters are and how hopeless they are. This one story that you can red in a long travel and you can finish fast as I read this in one night. The story is okay but I think the ending was made more dramatic just to make it end with a bang? But I think it is not needed. I think she could have handled it better. Have you read this book? Do you think the ending is needed or just created for sensationalism?

***

Currently reading Luckiest Girl Alive by Jessica Knoll and Girls by Emma Cline. Both books are a promising read. Luckiest Girl Alive is a bit of a hard read because of the topic but I am wishing that I will have snough strength to finish it. I cant wait to share with you my take on them next time!














Stressful week as it started with my laptop being busted. It started with me cant open any of apps and then suddenly I cant open the laptop at all. So of to the repair shop, me hugging my laptop while walking in the rain. I still hadnt heard from the IT guy and I hope its nothing serious.

And speaking of laptop, my son went with me to the library. He started using the computer for kids just to play around but he didnt play long as he said he knows that I need to do a bit of blogging. I feel so touch by his gesture. I did get on the adults' computer and tinker a bit. I am telling you that I can tell he is bored but he is trying his best to give me time to blog (hence I have this post). He is such a good boy for doing this and its something I didnt even ask for!





But its not all rainbows and unicorns for us. In the middle of the week he got into an epic tantrum. Being mad at me because I told him not to use his ipad while climbing up and down the stairs. I am telling him its not safe both for him and the ipad. And he just shouted like how I react when I am fighting with my husband.

Now I know he is tired. He is doing so many things this week especially the SATs for Year 2 but what struck me the most is that he is doing what I am doing when I am fighting with his father. All the while I thought that he is handling our fights well. He is always happy and cheerful even on the darkest days. But I guess I am wrong and I kept on forgetting that my son is just 6 and fighting will of course affect him. I dont know how before and it slapped me in the face. Deliberate or not I really do have so much impact on my son, more than his father at this point. I need to do something about it.

I am still out of ideas on how to tackle this but I promise myself to not react to any provocation. This is really really hard.
I have been living with so much anger in my heart and I react. But this time before I do I need to think of him.
I will. I promise to do that.

Laptop is my word of the week.