Like reading.
As I had little or no money at all, reading took a backseat. I know there are libraries but the books that I want to read might not be there.
I have a part time job now. Though it doesnt pay that big I have a chance to read again.
Here are the books that I have finished, still reading and will read soon!
----
EATING THE ELEPHANT
by Alice Wells
I was hesitant to start reading this because I am already down as it is. The guy that I had married is not the guy that I thought I did married like the one in this book. But the lure of the book is just too much. This is a true story of a woman who lost a husband and found out who he really is after his death. The subject is heavy and at times the situation can drag me back into the darkness. But like what Alice said in her book 'Out of sadness comes great many small acts of kindness'. These words promised me that no matter how bad things are in this story there are people who are trying to reach out and show her that theres still pockets of humanity in this world.
We are battling something different and yet the same. In my personal life, I can only imagine what I will be without the people who are helping me everyday. People who are willing to help inspite of the last of hope that I can recover.
Alice is a strong character even if at times it feels like theres really no way of getting out of the bad situation that his husband left her.
This book no matter how dark the story is helped me in a way to be hopeful. I mean if Alice can eat that elephant that is hunting her why cant I?
This book also showed me how much support from family and friends can help you overcome and heal something as great as an elephant. It is okay to ask for help and get some help.
----
13 REASONS WHY
by Jay Asher
I was surprised to find out that this is a young adult book. The topic tackled (rape and suicide) is something that I thought would only be fit for adults. But I reckon YA books lately are getting grittier by the minute. And also the book was made into a series in Netflix. I havent seen the series but it is getting a lot of rave in the social media.
The book is about the girl and her 13 reasons [why] she decided to take her own life. The series of events that had happened before her death is just painful. What I have noticed is the lack of presence of her parents in her life. Then I remembered how when I was a teen, though my mother is hands on I dont really share things with her. I rather keep things to myself.
As a parent now and reading this book, I have so much fear. I have so many mental notes while reading the book. As a mother of a boy I am working hard to teach my son about honoring and learning how to say no, the importance of consent, how to honor his body and respect. I am wishing that I can raise someone like Clay and not someone like Bryce so that there will be less Hannah's in the world.
----
THE BOY MADE OF BLOCKS
By Keith Stuart
I am in the middle part of the book so I cant tell you about it yet but I enjoy reading it. There are jabs of fun one liners that makes reading this fun inspite of the weight of the subject being tackled. Sam has autism and his dad Alex is having a hard time handling it. It is nice to see a different perspective in parenting. How scared Alex is of being with Sam because he doesnt know how to handle reactions from Sam when they are together.
Due to this distance his wife ask for a trial separation. Alex respected that request and he started staying at a friend's house. I look up to Alex for this. When I ask for a separation from my husband he told me 'it's his flat'. Meaning if I want a separation I should be the one who needs to leave. It made me think of how maybe Alex respected Jody's (his wife) request because he is fiction? In real life husband doesnt really respect a request like this? In real life like mine.
Parenting is scary. At some point in my being a mother I got scared of going out when my son started being 2. The tantrums are just too much for me to handle outside. I feel like I have more power when we are inside, out of the scrutiny of strangers. My son has changed now but I can so relate to the fear that Alex felt as a father of an autistic boy.
He is making a lot of progress into fatherhood with the help of minecraft. As I said I am not yet done with the book but I already love the realness of the story I cant wait to find out what happened next.
----
I have 2 more books in the waiting,
THE GIRL ON THE TRAIN
and
NOCTURNAL ANIMALS
. I cant wait to finish and start a new book. I am already seeing the good effect of going back to reading. I would like to think that my grammar is getting better. I have to admit (and would want to apologize) that a lot of my past post have so many mistakes grammar wise.
I can also feel something in me being alive with the stories. Stories are playing in my head when I read. Being me for the longest time is tiring. Living in (with someone I) hate is tiring and being someone else for a few minutes for awhile is a nice escape from me. I know that I gravitate toward stories that are dark but somehow the ending helps me. Every story no matter how dark ends. Ending is nice because it gives me hope that this dark story of mine can end too.
I am slowly waking up. I dont even remember how I am before but somehow I know I was strong. Because how can I get here if I am not? I am so happy to get to know me again. I cant wait to get back to me! I will slowly get there.
One book at a time.
When my marriage crumbled and I succumbed into depression, I lost my humanity and sanity. I was also robbed of so many things. I was not given any chance to enjoy simple things that I enjoy doing before.



I had so many plans for Saturday and Sunday but I had allergy attack so we dont have a choice but to stay put.
The plan to go on train to Nailsea and Backwell Lake was halted because I wont stop sneezing!

Sneezing and sniffles didnt stop us from enjoying what we have here in our own backyard.
It was sunny and the water was warm and everything is just right for a dip.





After chaning we went back to the tree that my son first climb as a child and it is bigger and taller.
So does my son and he climbed the highest bit. My heart is skipping a beat everytime his shoe slip on the branches.
He didnt give up and he reached the top that the tree will allow him to climb. Win!




The air is calm. Helped my son to stay put for awhile
and read the messages on the poppies that was laid there last Remembrance Day.
I dodnt know how long he stayed there reading but its a nice break for me.
So tiring running after a bouncy kid when your head is just pounding from allergy.





I would like to think that though we didnt go far he enjoyed the Easter break.
He has grown so much in those 2 weeks, emotionally and physically.
My boy is growing up and I am so happy that I am here with him
and I am given a chance to witness all the changes in his life.
And though I am looking forward to having some me time I am already missing his presence in the house *sniffs*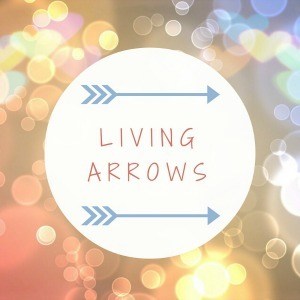 Its been 2 weeks. Us being together everyday, 24/7 and me even bringing him to work has some negative effects on us.
In the last days of this Easter holiday we are bickering more and more.

I know as a mother I should be the patient one but I am human too (and I am PMSing so sorry Little One).
When it gets too much for us we just go out.
Again on times like this we are so lucky to be near the beach and we can just vent out frustrations on each other by pounding on the sand.
Walking from end to end of the seafront.

By the end of our walk we are better again and we can be friends again and he is willing to smile again for the camera.
Just look at this poses! So many cuteness if you ask me!




We are both looking forward to him going back to school on Monday and yet I am missing him already!
Ugh when will I ever understand this Mummy thing! Or maybe its just the PMS!












Though I am looking forward to half term, I am also dreading it as I have work 2-3x a week.
Meaning on some days I need to bring him at work, I cant bring him to nurseries as its more expensive than what I am earning.
For kids to just stay put for 3 hours on so many days in a week on a school holiday is just BORING & waste of time!
This is what I think before as a kid when I have to stay put!



But this one is okay with it. He is okay to sit put in our corner.
I clean and he just sits in a corner reading a book (Time Travelling With A Hamster is his current read)
or playing his DS or rubik or doing all at the same time.
Sometimes when I am still cleaning the windows he would run around the hall where I clean like a loon.
He is helping too. He would put on hand gloves (which he loves because it probably makes him feel like a pro) and pick up trash on the floor.
I need to give him a salary of course =P

First week of the vacation is over and I say we did good. He did good.
I havent heard any complain at work. He is just amazing and I love him more to bits.

There's guilt of course but at the end of the day I really need this job to help get through and that is what we are doing lately.

And on some days that we dont need to work I try my best to bring him out to enjoy the outdoors.



Things have chnaged for us in so many ways but I think we are coping.
Lets start with that he said while we are inside the bus going home, 'Mummy this is the best day ever!'
We dont have a lot of these days oit anymore since I started working part time (cleaning). I clean on Saturdays when all the fun things are going on.
But we have the time to visit places now that Easter half term started. He requested @Bristol as its really his fave place. He just loves science and
that is where we went. He requested to use his new yellow wellies and I let him! Its so easy to find him in the crowd with those yellow vivid colours!
Its only me who needs to pay as he has got his Blue Peter Badge and card which lets him get in @Bristol for free.
(If you have 6 year old and older who loves to draw and create, you might want to send it in and you can get a badge and a card which lets you in so many attractions for free.
You can check on how to get the badge here >>>
BP Badge
and
Attractions
!)
Look at that smile! You would thought its because Baxter the robot is fun?
Nope. I bumped my head with Baxter's arm and that made him laugh out loud! Kids!!!
But a Bristol trip wouldnt be complete without a trip to the water features around it. Weirdly enough he doesnt want to wet his wellies.
He doesnt want to make it dirty haha! I have a weird child.
Playing outside is funkier as we have live music courtesy of this guy.
My son wont stop stumping his feet while listening to him. He is very good!
And we walked for so many more places. I am so amazed on how my son's leg is stronger now.
He never complained on our walks now. He is reallu growing up and going places is more fun now than ever!
And when we reached the bus station waiting for our ride home he hugged me tight and he said 'Mummy this is the best day ever!'
I would argue with that.





I have been working every Saturday. But I have this Saturday free and I took advantage of the sun. Its been awhile too since I last blog, I just feel that its time to slowly go back like the sun, spring and the plants. I will slowly tell you what had happened. But today its the usual suspect, we just went to the seafront for our morning walk. Its still free to enter the waterpark so we took advantage of this too and played there to our hearts content. While you can only see my son enjoying the equipment I did have a go especially that hammock/swing. We both love it. We both wished we have one at home and we said we are going to sleep there when it warmer and we will fill it with fluffy duvet. And since we dont have fluffy duvet he borrowed my winter jacket (which I dont need as its warm) and he napped (okay just really acted like napping for the photos haha)!

I also realized how big he is now. I remember the first time he used that hammock. His whole body would fit in there and look at him now with a part if his legs dangling. And how he can get to those equipment without help at all! One day when we are walking he would realized that he will be too big, too old to play those equipment. Or maybe he is too big to have a walk with me. I am so enjoying these moments that we have so that when that time comes I know that I made the most of the time that he still wants Mommy.


Looking forward to having more times like this! Creating more moments and memories.
I think I have posted this video last year but I just feel the need to post it again just because







I havent talked to my husband in years. We live in the same house. I want us to be separated but I dont have the means to live on my own with my son. So I am living with someone who I hate and everyday that hate grows. I have created a wall for me to survive. An imaginary place in my head where in the house I live he doesnt really exist. Just to survive.

He talked to me few days ago. It feels so foreign to hear his voice. I can hear words and yet they are dust being blown away by an imaginary wind. He is sick he said and its something serious. And that he needs biopsy (or he got one and is waiting for the result) and that my son needs to be checked too as its hereditary.

And the only thing that registered to my head is the issue about my son.

He can drop dead in front of me at that moment and I probably wont react.




The downside of trying to survive a bad relationship is that I need to learn to be numb and that is what I am now. Numb of all the things that involves him. I wanted to say that its his fault for keeping me locked in a place where I dont want to stay. But the thing is I dont really care anymore who's fault it is.

I dont know what will happen in the future. But I know that whatever happens to him, it will no longer affect me.

Which is sad .. because I feel that this lack of emotion towards him is not healthy.. but it is how I survive.