Its so gloomy outside so we thought of bringing our own (neon green) color. Writing random things while going out is normal with this one. And isnt that notebook's color amazing? But I have to admit not enough to add color to a gray spring morning.
(
Read more...
Collapse
)
This morning my son and I had been fighting, like yesterday. See our house is actually a bedsit, (about) 3mx3m room that really gives us real cabin fever. Its time for us to have a walk outside otherwise we would never stop fighting. And outside we go! I didnt No one slipped this time too! And the wind is more bearable so we stayed longer at the seafront. Our walk is not a hurried one like the last Beast from the East. We actually linger to enjoy the view. Just look at Brean Down dusted with white snow!
(
Read more...
Collapse
)
This one has made me so proud last Sunday and he doesn't even know it. While playing with a friend in the playground they hit their heads together and their faces almost touch. My son said to his friend while laughing
Hey you need to ask permission before you can kiss me!
Its so innocent and the girl just laugh while holding her head as well. They really bumped their heads hard! And they moved to the next play equipment together. And I am so proud that he is applying consent even at the playground. I would always tell him about asking first before he can play, share his food, hold hands, kiss and hug someone. And that before someone can do this to him they need to ask him first.
Being in a relationship like mine, the last thing that I want my son to be is someone who force himself to people. And being in a time where #metoo is being discussed a lot, it is imperative for me to teach my son consent this early until it became his normal. And I think that the event last Sunday proved that it is working.
Teaching consent to a child is a long process. I know that I need to continuously teach and remind him about it. And I wont stop telling him that he needs to ask for a yes or no and it is okay to say no or yes himself.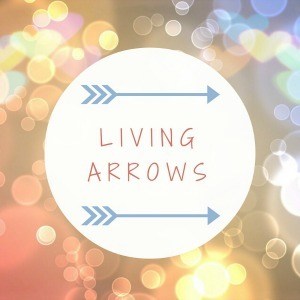 My son is now 7 years old and will be 8 this June. He is slowly moving from Cbeebies to CBBC. We dont have a TV for about 2 years (someone gave us one few months ago). But we always watch from our ipad mini before that. CBBC is an amazing channel. My son always love their shows there and I feel better because I know nothing in there is bad for my son.
Creeped Out is one of the shows that we watched together because its a kids horror show. He is not scared of it but I just want to be there when he watch it as I feel better. I could be there to hold his hand when the scenes are tense.
But when we need to watch one episode it gave me real fear.
Marti episode from Creeped Out is about a girl being controlled by her phone. At first the smartphone named Marti (as I supposed like Siri) helps her be the coolest girl in school. Then suddenly Marti starts to make request, then the request turns to commands. She needs to do whatever the phone asked her or otherwise the phone can destroy her life by showing Marti made up videos and text messages that can be sent to his friends. So the school girl followed Marti's every request losing her friends, their trust and being isolated in the process. In the end she escaped Marti. Or did she?
(
Read more...
Collapse
)
(
Read more...
Collapse
)
Its seems that everyday its all bad news in here lately. I am not going to bore you with the details. But its hard. Before I go to sleep I would pray if I can just get one good news. Just one good news to get me through the ordeal that I am experiencing.
AND I GOT IT!
My sister at home is pregnant. She is going to have a baby boy! Suddenly I am busy with chatting with her. She, like me is a nervous first time Mom. It is so weird that we are sisters but our pregnancy is totally different. I have never experienced morning sickness and she did. I don't have dizzy spells. She needs a complete bed rest on some occassions. But we are both anemic =P
Its bittersweet. Its such a good news and yet I cant totally enjoy it. I wish I am there to be with her because I feel that she needs me. You just feel these things isn't it. We are sisters after all. When I gave birth, it is my sister who stayed with me in the hospital since 8am till the next day (my husband is in the UK). She is the one who saw my son first. I am heavily medicated when I gave birth (i am induced) so though I remember kissing my son and seeing him after I gave birth, its all hazy. While my sister, she saw him and that memory stayed with her of course. She laugh and cried when he saw my son all mucky from fluids and stuff from my tummy for the first time. At home, she would drop by every night after work to see my son. No fail. It has become a part of her routine. Till me and my son flew here.
(
Read more...
Collapse
)